Nine out of ten Brits have heard of Bitcoin, according to research by YouGov. However, just 4% say they understand the cryptocurrency very well.
About 23% say they really get Bitcoin. Men are more than twice as likely to state this as women.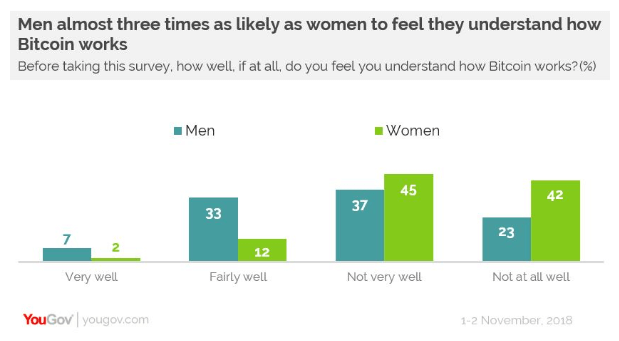 Young vs old
It's not a surprise that the younger generations believe they have a good grasp on Bitcoin (43% versus those 55 and older, 16%).
When it comes to buying or owning Bitcoin, only 4% have done this. 6% of men have purchased Bitcoin, compared with 1% of women.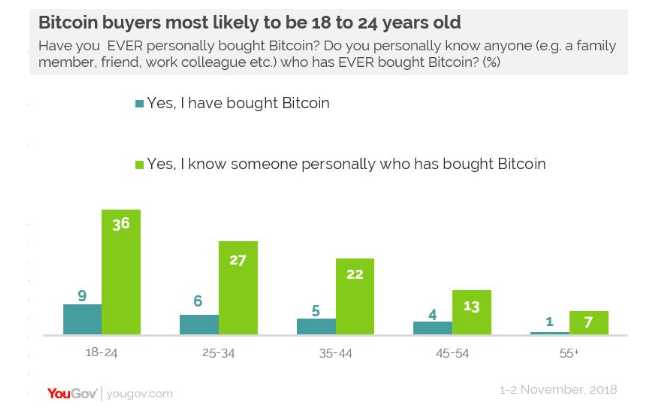 "Furthermore, 9% of 18 to 24-year-olds have bought the cryptocurrency, compared to 1% of those aged 55 and above. The younger people are, the more likely they are to know someone who has bought Bitcoin – falling from one in three (36%) 18 to 24-year-olds to just one in 14 (7%) of those aged 55 and above," YouGov notes.
As common as bank cards
20% of Brits believe that crypto can potentially become as common as bank cards or cash.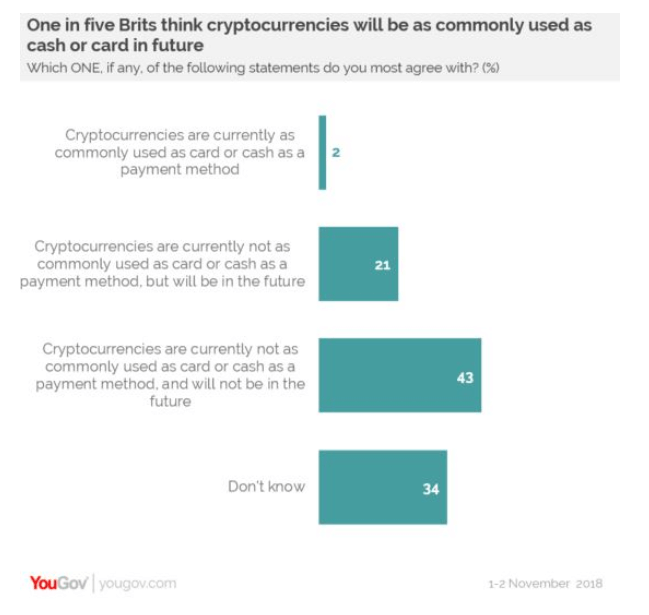 "Men and women are almost equally likely to think Bitcoin could go mainstream (22% of men vs 19% of women). Still, four in 10 (43%) Britons are more sceptical, saying they do not think cryptocurrencies will ever be as common as cash or card. A third (34%) don't know."
Nearly 20% feel negative about a currency controlled by the people rather than by a financial institution. This contrasts with the 3% that feel positive.