Bakkt's highly anticipated Bitcoin futures product has now gone live, although just 26 Bitcoin has been traded in the opening nine hours.
While several analysts thought the launch of a regulated Bitcoin futures product on Bakkt would drive bullish sentiment in the market with price action to the upside, it has instead disappointingly coincided with Bitcoin once again falling below $10,000.
The prices of Bitcoin on spot markets Binance, Bitfinex, and Coinbase are all below $10,000. However, on Bakkt's futures contract, the traded price at the time of writing is at a slight premium of $10,022.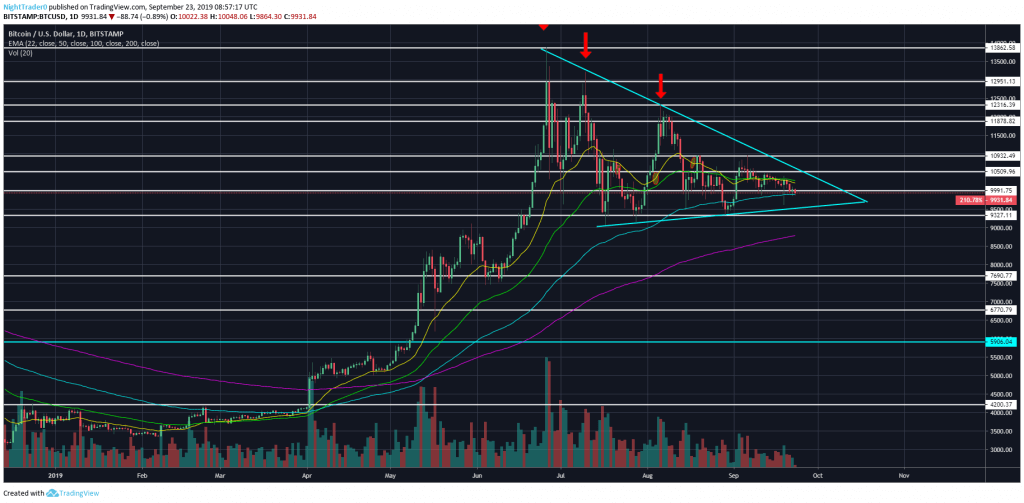 In order to retain its bullish posture, Bitcoin needs to bounce at this level – much like it did on September 11 – which is also in line with the 100 exponential moving average on the daily chart.
If price breaks down from this level, Bitcoin can be expected to initially test $9,600 before $9,350 – the latter of which has held three times since July 17.
A looming target below $9,000 is $8,800, as this was a level of resistance in June before the breakout to $14,000, and it is also on the previously untested daily 200 exponential moving average.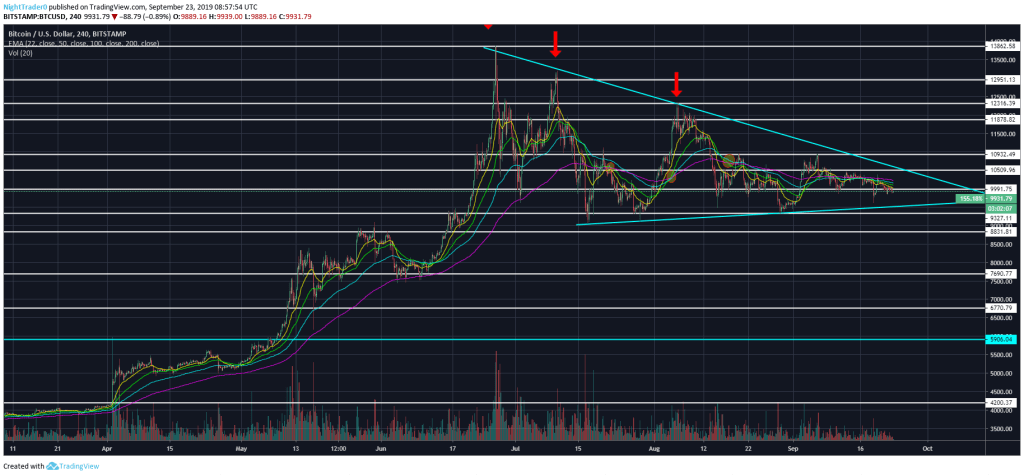 A bounce from this level would bring upside price targets of $10,500, $10,950, and $11,215, although significant volume needs to enter the market for a volatile move to come to fruition.
The lack of positive price action following Bakkt's futures launch brings back worrying memories of 2017, when Bitcoin dramatically dropped from $20,000 just days after being listed on the CME and CBOE.
For more news, guides, and cryptocurrency analysis, click here.