A lawsuit launched against Bitfinex and its sister company Tether claims the two firms manipulated the cryptocurrency market for profit.
The complaint, filed last month by investors who lost money in last year's Bitcoin crash, arose after a link between executives of the two companies was unveiled by the Paradise Papers, reports the International Consortium of Investigative Journalists (ICIJ).
The Paradise Papers are a set of 13.4 million confidential documents relating to offshore investments that were leaked to reporters at the German newspaper Süddeutsche Zeitung.
The documents revealed two leading executives of Bitfinex, Giancarlo Devasini and Philip Potter, were also beneficial owners of Tether, a stablecoin.
Kyle Roche, the lead attorney filing the complaint, said: "Right in the height of the Bitcoin bubble, the Paradise Papers come out and show that Tether and Bitfinex are controlled by the same people.
"The fact that this overlapping ownership structure was hidden until November 2017 is shocking."
The suit alleges that Tether stablecoins were used to inflate the value of the cryptocurrency on the Bitfinex exchange.
It also claims Tether misled investors by claiming that it held equal amounts of US dollars to stablecoins in reserve.
Bitfinex and Tether deny the charges, citing the fact they disclosed their shared ownership before the Paradise Papers were leaked.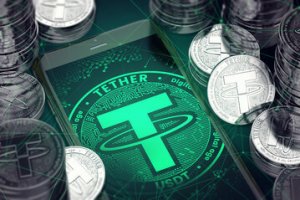 Tether told the ICIJ: "It is reckless – and utterly false – to assert that Tether tokens are issued in order to enable illicit activity."
New York State Attorney General Letitia James obtained a court order against both companies in April 2019 in connection with an investigation into whether Bitfinex had covertly covered losses using funds from Tether.
In an April 29 statement, James stated: "Our investigation has determined that the operators of the 'Bitfinex' trading platform, who also control the 'Tether' virtual currency, have engaged in a cover-up to hide the apparent loss of $850 million dollars of co-mingled client and corporate funds.
"New York state has led the way in requiring virtual currency businesses to operate according to the law.
"And we will continue to stand up for investors and seek justice on their behalf when misled or cheated by any of these companies."
Disclaimer: The views and opinions expressed by the author should not be considered as financial advice. We do not give advice on financial products.