The head of Libra cryptocurrency wallet Calibra says Bitcoin is more of an asset, like gold, than a true currency.
David Marcus, speaking at the New York Times DealBook Conference in New York, was asked about his opinion on the most well-known crypto.
Libra is a blockchain-based digital currency planned to be launched in 2020. Facebook aims to let its nearly two billion users pay and send digital cash using Libra via the Calibra digital wallet.
Marcus said: "I don't think of Bitcoin as a currency. It is actually not a great medium of exchange because of its volatility. I see it as digital gold."
He added that Bitcoin's volatility is why consumers do not use it to make purchases.
Despite his comments, Bitcoin's viability as an online payment method appears to be growing.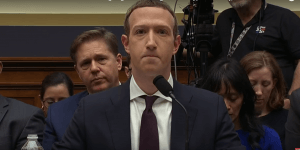 Earlier this month, it was reported that Bitcoin is the third-most popular payment method for online shopping in Italy – even beating Visa, Mastercard, and American Express.
The data from marketing analysis firm SEMRush shows the cryptocurrency comes in at number three after PayPal and national reloadable prepaid card service PostePay.
According to Italian news outlet La Stampa, Bitcoin is used more than 215,800 times per month for online purchases in Italy, while American Express is used just 189,000 times per month.
Libra has suffered a number of setbacks recently. The project was left in the lurch after PayPal, a founding member of the Libra Association, headed for the door at the start of October, followed swiftly by Mastercard, Visa, eBay, and Stripe.
Numerous financial regulators in France, Germany, the UK, Russia, and China see it as a threat to the existing financial order.
Disclaimer: The views and opinions expressed by the author should not be considered as financial advice. We do not give advice on financial products.