Chinese miners are fleeing Iran amid tensions between Washington and Tehran over the US assassination of a top Iranian official and an Iranian attack on an American military base, according to reports.
Chinese crypto news site Jinse Caijing says the US-Iran crisis is forcing Chinese miners to decide between staying in Iran or leaving the country.
The report states many Chinese miners moved their farms to Iran in 2019 when Bitcoin's price hit $3,000 as the country's electricity is cheaper than mainland China's.
But when the US-Iran crisis hit and electricity prices spiked, many Chinese miners sold their mining rigs to locals.
"Chinese people in Iran are heartbroken," said Lao Hu, a Chinese miner who operates in the country.
Iran recently offered a bounty to anyone who exposes the illegal mining of cryptocurrency.
In summer 2019, the Iranian government launched a crackdown on the illegal use of subsidised electricity for mining currencies like Bitcoin.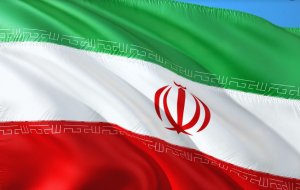 Anyone who exposes people using state-subsidised power for mining digital currencies will be handed up to 20% of any cash recovered after prosecution, reports Iranian news outlet PressTV.
The move follows new regulations over the price of electricity in the country.
Iran is under severe US economic sanctions, and the Iranian government has been probing the use of cryptocurrency such as Bitcoin to dodge these sanctions.
US cryptocurrency expert Yaya Fanusie recently warned that Iran will use cryptocurrency to fund information warfare against the West.
In a Coin Rivet article for the Daily Express, Mr Fanusie said: "Because cyberattacks are a form of asymmetric warfare with plausible deniability, it makes sense that Iran would use them to strike back.
"Crypto could play a role in that."
Disclaimer: The views and opinions expressed by the author should not be considered as financial advice. We do not give advice on financial products.