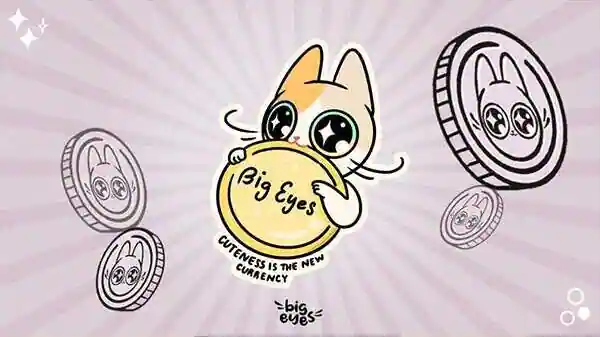 Since its debut, one of the most eye-catching elements of the blockchain economy has been the abundance of investment options it gives users. More than 100 million people use crypto daily, and the number of people who invest in the sector is growing. There are already over 18,000 currencies available on the cryptocurrency market, giving users a wide variety of blockchain options.
Big Eyes Coin (BIG), a relatively new cryptocurrency, is making waves in the market as a ground breaking project focusing on advancing the DeFi industry and safeguarding the marine habitat. As such, the BIG token is the primary means of exchange in the cryptocurrency markets.
Meanwhile, Dogecoin (DOGE) and Shiba Inu (SHIB) are steadily but unquestionably dominating the cryptocurrency market and bringing in millions of dollars for their investors.
Dogecoin (DOGE) The Top Meme Coin Around
Dogecoin (DOGE) is a cryptocurrency that originated from a fork of the Litecoin codebase and is an entirely open-source network. The name gives it away: it's heavily inspired by the 2013 viral sensation Doge. Dogecoin, like Bitcoin, operates on a blockchain on which blocks are added using Proof-of-Work.
Users join the network and become full nodes by installing open-source software on their computers. This means that every participant in the blockchain network always has access to an identical copy of the database (which contains all transactions).
There is no central authority over the system, making it decentralized. Instead, information is sent directly between users, who rely on cryptographic procedures to verify the veracity of other users.
Like Bitcoin and other cryptocurrencies, Dogecoin may be obtained differently. It might be mined independently or used as a medium of exchange for products and services. The simplest way to acquire it is through a cryptocurrency exchange.
Shiba Inu (SHIB) – Making Meme Coins count
The Shiba Inu cryptocurrency, which originated as a meme, has garnered much favourable attention due to its status as an emerging meme coin. Many of the biggest names in the cryptocurrency industry, including Elon Musk, supported the token despite the lack of practical applications or tangible assets backing it up. Therefore, the coin has the potential for success. Shiba Inus are still being traded at a discount of 87% from their all-time high.
The opportunity to profit from this venture is still ongoing just because you missed SHIB's big price spike last year. Many market observers believe that SHIB can ride the next bull run to even greater heights by leveraging the support of its enormous online community of users. SHIB is more than simply a memecoin now that it has investor-friendly earning protocols.
Presenting Big Eyes Coin (BIG)
Big Eyes Coin (BIG) operates on a decentralized platform that welcomes contributors from around the world to help shape the ecosystem's future. The recent incorporation of a blockchain-based technology called Decentralized Finance (DeFi), which is still under development, provides users with incentives and boosts revenues.
All transactions on the platform using the BIG token would incur no additional user fees. Big Eyes Coin (BIG) is a progressive cryptocurrency platform that has integrated the use of NFTs to give its customers more flexibility.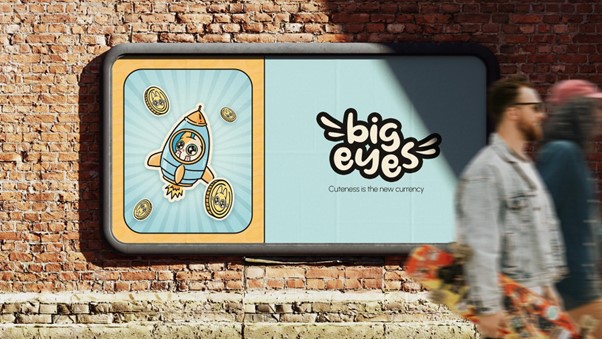 Big Eyes Coin (BIG) is a highly adaptable currency that provides its users with a convenient tax system and reliable insurance against losing valuables.
In addition, the team behind Big Eyes Coin (BIG) has announced they are doing a bonus tokens giveaway. To benefit from this giveaway, use the code: BEYES225 when purchasing BIG tokens.

To find out more about Big Eyes Coin (BIG), visit the links below:
Presale: https://buy.bigeyes.space/
Website: https://bigeyes.space/
Telegram: https://t.me/BIGEYESOFFICIAL
Disclaimer: The views and opinions expressed by the author should not be considered as financial advice. We do not give advice on financial products.