There is however a new crypto on the market that you should also look at, and it's taking names. In this article, we will examine Bitcoin (BTC), Ethereum (ETH) and Dogetti (DETI).
Bitcoin: One Of The Best Crypto Investments You Can Make
Due to the potential for long-term growth as a store of wealth, Bitcoin (BTC) is growing in popularity as a form of investment. Since it was first introduced in 2009, Bitcoin has developed into the most valued cryptocurrency.
Many see Bitcoin as a good long-term investment because of its potential for significant long-term financial returns. Bitcoin is decentralised, meaning that no single entity has control over it or the power to modify its value. This is one of the main factors that is particularly alluring to investors. It can thus serve as a viable alternative to conventional investments, which are usually influenced by factors like those of the government.
We can predict that Bitcoin's price will continue to rise in the long run based on previous price movements. Though volatility is to be expected, as Bitcoin is one of the first cryptocurrencies, it will probably outlive the rest of the field in the long term.

Ethereum: Incredible Utility
Ethereum (ETH) is becoming a more popular investment option among investors. And with good reason! For the development of blockchain applications, Ethereum offers a safe, decentralised foundation. The platform's ability to support smart contracts makes it very useful in the blockchain industry and enables programmers to create dApps (decentralised apps) on it.
Due to the many benefits and features it offers, it is a popular option for investors wishing to diversify their portfolios.
Ethereum is anticipated to remain one of the top cryptocurrencies due to its low transaction fees, short transaction times, and remarkable scalability. Along with more security, better profits, and improved liquidity, investing in Ethereum offers investors a variety of benefits.
Ethereum is likely to remain one of the most popular cryptocurrencies, and its price will remain steady and in line with Bitcoin's.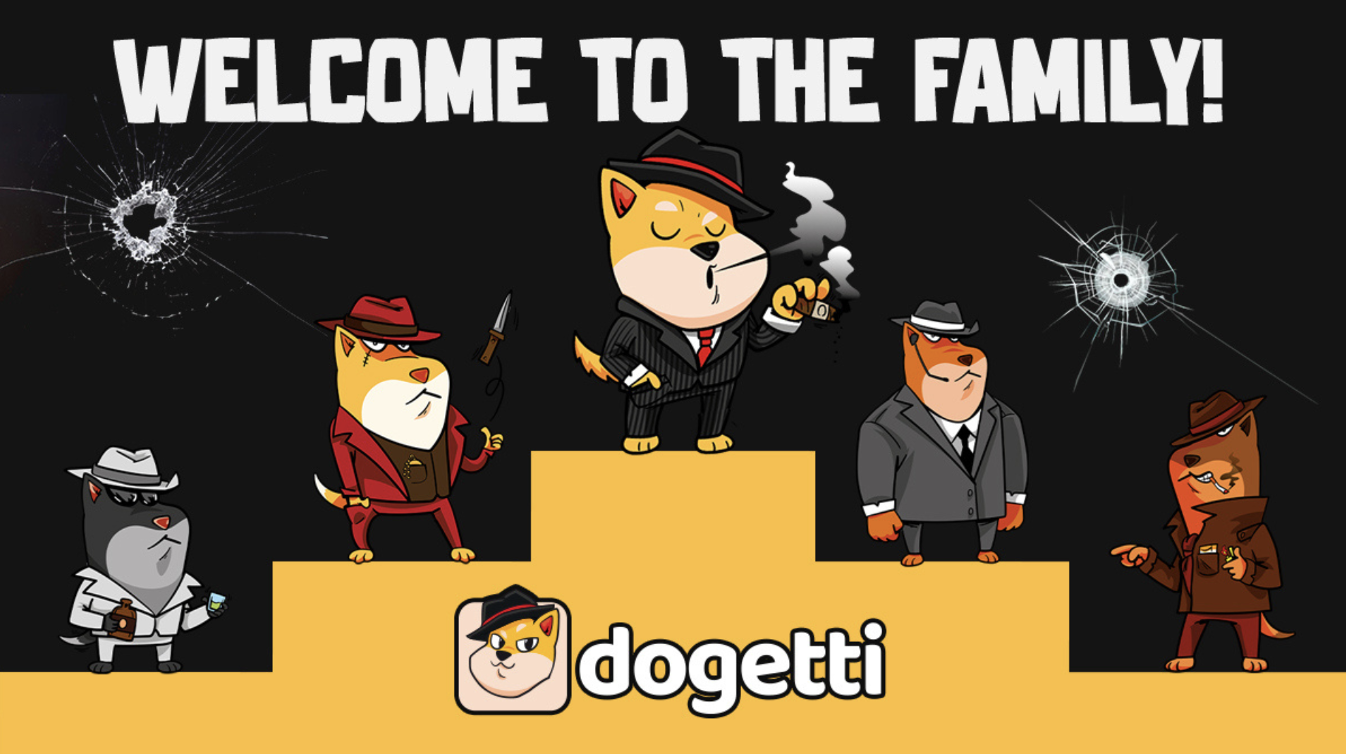 Dogetti: Making Investors An Offer They Can't Refuse
Dogetti (DETI) is one of the most incredible new meme coins on the market. From the Corleones to the Sopranos, family is one of the most important things to Dogetti. The family is everyone involved in the Dogetti community, and this meme coin's purpose is to help uplift everyone in the family. The tokenomics of Dogetti allows everyone's net worth to increase as the token is used more often.
On DogettiSwap, a platform that the Dogetti token will be used on, there is a 6% tax fee, where 2% is redistributed to all wallets. Dogetti is focused on giving back to the community, and this is further reflected in its tokenomics, as 2% of the tax on every transaction is donated to charity. The remaining 2% is funnelled into liquidity for the token. The more that the token is used, the more that the community will benefit from it.
Dogetti also has promising prospects for further involvement in the community with DogettiDAO and DogettiNFTs, where investors will be able to partake in decision-making for the Dogetti community, as well as collecting, buying, trading and selling NFTs.
It's no wonder Dogetti is taking the crypto world by storm. With such a promising community and incentives for repeated use of the token, we can see this cryptocurrency having the potential for immense growth.
Bitcoin and Ethereum are one of the most solid investments that you can make. But it's always nice to supplement safer investments with investments that have the potential to bring back huge returns like Dogetti. As always, ensure you do your research before buying into any asset. Happy investing!
Presale: https://dogetti.io/how-to-buy
Website: https://dogetti.io/
Telegram: https://t.me/Dogetti
Twitter: https://twitter.com/_Dogetti_
Disclaimer: The views and opinions expressed by the author should not be considered as financial advice. We do not give advice on financial products.