Expected to be worth nearly $12 billion by 2030 and an annual growth rate of roughly 11%, several governments have somewhat absorbed this medium of trading into their financial system while several others are in the process of drafting legislation around it.
While Bitcoin (BTC) and Ethereum (ETH) dominate the market and whose performances decide the very projection of cryptocurrency, currencies like Dogecoin (DOGE), Big Eyes Coin (BIG), and Shiba Inu (SHIB) with much lighter concepts have been capturing the attention and fascination of many crypto users.

Dogecoin: Canine-Friendly Crypto
Dogecoin (DOGE), was initially created as a joke based on the popular "doge" Internet meme and features a Shiba Inu on its logo. It continues to be a light-hearted cryptocurrency that would have greater appeal beyond the core Bitcoin audience.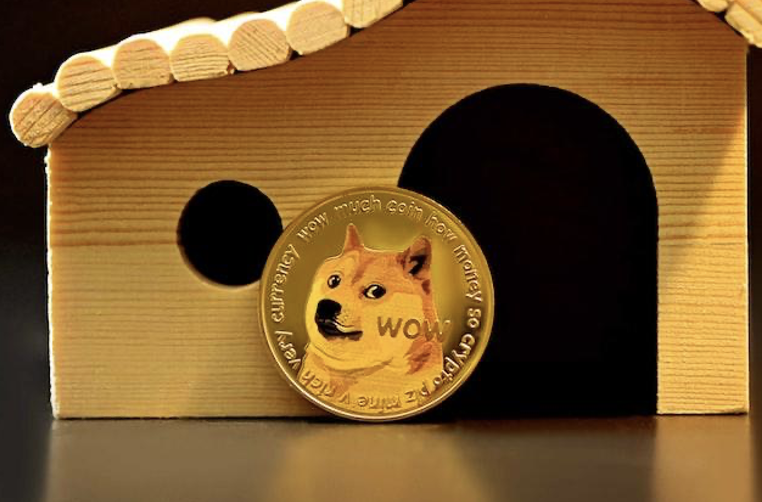 Dogecoin is mainly used as a tipping system on Reddit and Twitter to reward the creation or sharing of quality content and its success is closely intertwined with Twitter CEO Elon Musk's passion for it. Dogecoin does well when Musk does and vice versa.
Due to its low transaction fees and constant patronage from Elon Musk, several traditional companies like Tesla, AMC Theaters, Dallas Mavericks, and Twitch have moved to make Dogecoin a payment option.
Big Eyes Coin: Feline Crypto Invasion
Big Eyes Coin (BIG) is a new ERC-20 token built on the Ethereum Network with the goal of transferring wealth into the Decentralised Finance (DeFi) ecosystem and an even bigger goal of protecting an important part of the world's ecosystem.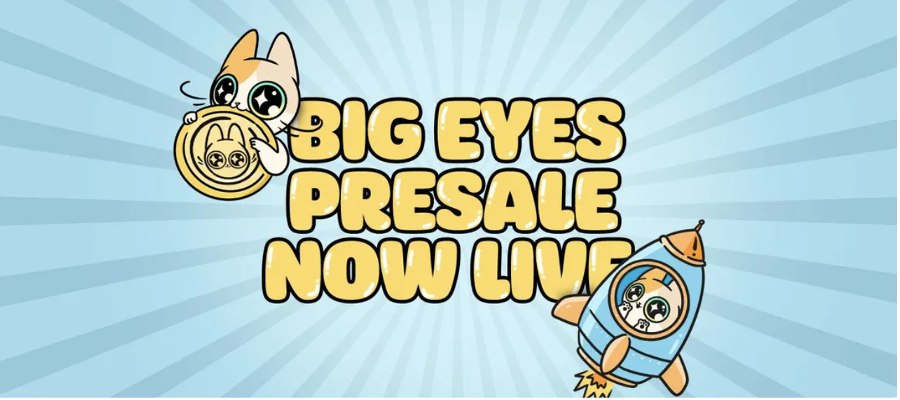 The community-owned cat-based meme token since its launch last year has now become the most successful meme token in presale after it has raised more than $25 million in presale tokens, now in its 11th stage. With four more stages to go, Big Eyes Coin's presale tokens are only gaining more momentum.
Big Eyes Coin, a hardliner when it comes to its community, says that investing in pre-sale tokens can give early access to potentially high-growth tokens and even become a member of a project's community and decision-making process and Big Eyes Coin assures that 90% of BIG will be available to the community at launch.
Having acknowledged the harmful effects crypto mining is having on the environment, Big Eyes Coin has vowed to use as little energy as possible through its Proof-of-Stake consensus, which would significantly reduce its carbon footprint. Big Eyes Coin has also pledged to set aside 5% of its total token supply to be donated to ocean-saving charities.
Big Eyes Coin has set a target of $50 million in presales before going live and word around is that the new meme token is poised to become the next big meme token in the crypto market.
Shiba Inu: Canine Company for DOGE, Friend or Foe?
Created anonymously in August 2020, Shiba Inu (SHIB) refers to itself as the "DOGECOIN KILLER". Shiba Inu is an ERC-20 token based on Ethereum, a Proof-of-Work (PoF) blockchain currently transitioning to Proof-of-Stake (PoS).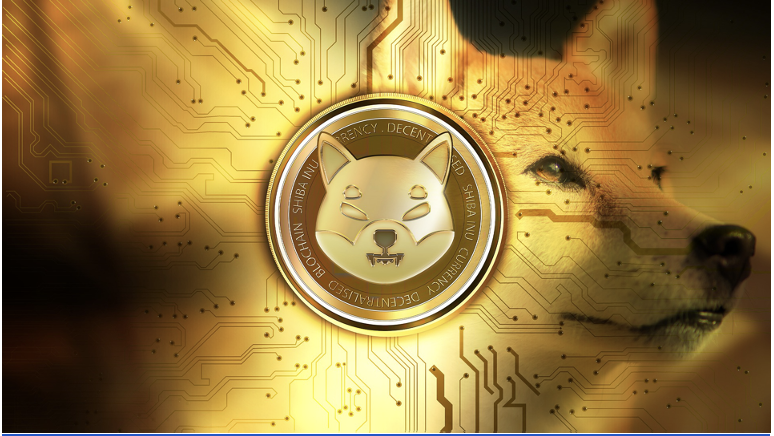 Since its creation, Shiba Inu's outpouring popularity and success has brought on an avalanche of Shiba Inu copycats and there are over 1000 such duplicates estimated to be in the market. Similar to the ambition of Big Eyes Coin, SHIBA INU has also created a campaign using Amazon Smile in order to collect donations to rescue real, live Shiba Inu dogs with the Shiba Inu Rescue Association.
As opposed to its direct competitor Dogecoin, Shiba Inu has gained by more than 80% since the start of the year but many experts are sceptical that SHIB can sustain the rally through 2023.

Find out more about Big Eyes Coin (BIG):
Presale: https://buy.bigeyes.space/
Website: https://bigeyes.space/
Telegram: https://t.me/BIGEYESOFFICIAL
Disclaimer: The views and opinions expressed by the author should not be considered as financial advice. We do not give advice on financial products.