As a new decentralized exchange platform, Renq Finance was developed in the eye of some of the latest unfortunate events in the crypto industry, involving established companies such as Terra Network, Celsius, or FTX. The main problem Renq is addressing is that even though crypto was first developed to make finance more inclusive, efficient, transparent, and independent, it slowly became somewhat centralized and institutionalized. 
However, to maintain the considerably high level of decentralization the crypto industry is based on, Renq Finance has developed various tools that will help crypto enthusiasts trade crypto easily and smoothly. Moreover, users can perform several crypto activities without worrying about other entities controlling their digital assets or having voting rights over them.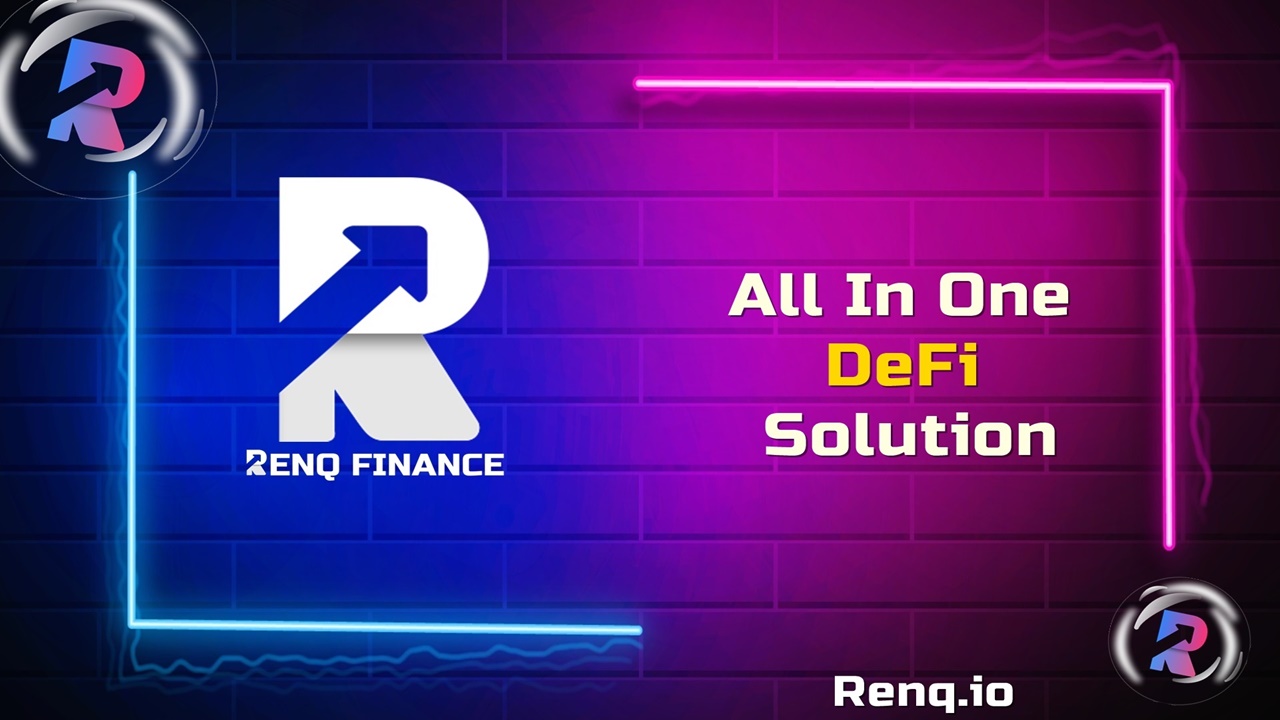 Taking Decentralization to a New Level
As a decentralized exchange, Renq Finance aims to prove that the vision of a decentralized global economy is yet to be discovered and improved. To do that, the company is using DeFi (Decentralized Finance) to create a transparent ecosystem where anyone can look into the project's smart contracts. Any change to the platform can only be done after users vote for or against it. 
During times when centralized crypto exchanges prove that users' funds cannot be fully protected from various factors (e.g., the failure of FTX), Renq Finance comes to help crypto investors keep their assets safe and have complete control over them, even when trading. 
To do that, Renq Finance has developed a DEX that works autonomously, facilitating numerous transactions but not holding users' crypto assets in custody. 
One great advantage of decentralized exchanges is that they work to avoid "liquidity crunches" that occur when crypto exchanges are forced to freeze withdrawals because they lack sufficient assets. 
Moreover, Renq Exchange has the main goals of offering users anonymity, security, and transparency, which are some of the most important benefits a crypto exchange should come with. While many decentralized exchanges offer such things for their users, they still have some downsides, such as failed trades, delayed order execution, front-running, high slippage, or the absence of certain advanced features that centralized exchanges usually offer. When comparing CEXs and DEXs, investors tend to use the former, as it offers multiple valuable features that many DEXs are still unable to provide. However, by doing this, they give up control over their funds, putting them at risk. 
A New Exchange Model
Renq Finance is trying to elevate decentralized training by offering a direct trading option through their wallet app. Instead of using the AMM (Automated Market Makers) model, Renq will implement a hybrid infrastructure model consisting of a combination of on-chain and off-chain. 
This way, Renq Finance will provide institutional, liquid, and slippage-free trading to the DeFi community. Furthermore, this will allow Renq to obtain remarkably high transaction speed, considering that the trades will be executed via the off-chain order book. 
The hybrid infrastructure model used by Renq Finance implies that the on-chain contract will contain a mapping of wallet addresses and will handle registration, deposits, and withdrawals, thus ensuring that only the user can control their funds when completing a transaction. On the other side of the model will be the off-chain logic, which will handle trades, liquidations, transfers, deleveraging, and oracle price updates. The off-chain will store users' account balance changes while considering their transactions.

Building a Community-Driven Ecosystem
Renq Finance plans to be a community-driven organization, thus promoting its main decentralization-related goal even more. The company aims to evolve based on community decisions, implementing a voting procedure when pertinent while constantly considering and encouraging forum discussions. 
At the moment, Renq is organizing its first token presale and is now holding the first stage of the process. The presale is divided into 8 stages, and at each stage, the price of RENQ will increase, reaching a final price of $0.055. RENQ holders will be able to vote on various changes on the platform. If you want to join the presale, you can find out more on Renq Finance's official website. Those aiming to join the presale are required to have a Metamask or Trust Wallet account.
Learn more
To learn more about Renq Finance, its goals, values, and roadmap, you can check their official website, YouTube channel, Twitter, Reddit, or Medium, as well as contact them on Facebook, Instagram, or Telegram.
Disclaimer: The views and opinions expressed by the author should not be considered as financial advice. We do not give advice on financial products.