. While casinos and other gambling establishments have remained open in some countries, others have been forced to close their doors. This has had a major impact on the industry, which is now grappling with how to move forward. Let's have a look at some of the figures in the infographics.
The first thing we see is how the lockdown affected different land-based casinos. The region of Macao had the biggest downfall and its revenues dropped by 93.2%. Followed by the Nevada region whose revenue was shortened by 53.38%. And the city of casinos itself Las vegas also had a loss of 39.57% in its revenue. As you can see, the areas with the most casinos and punters have suffered the most harm from Covid-19, and as a result, they have lost a large amount of money.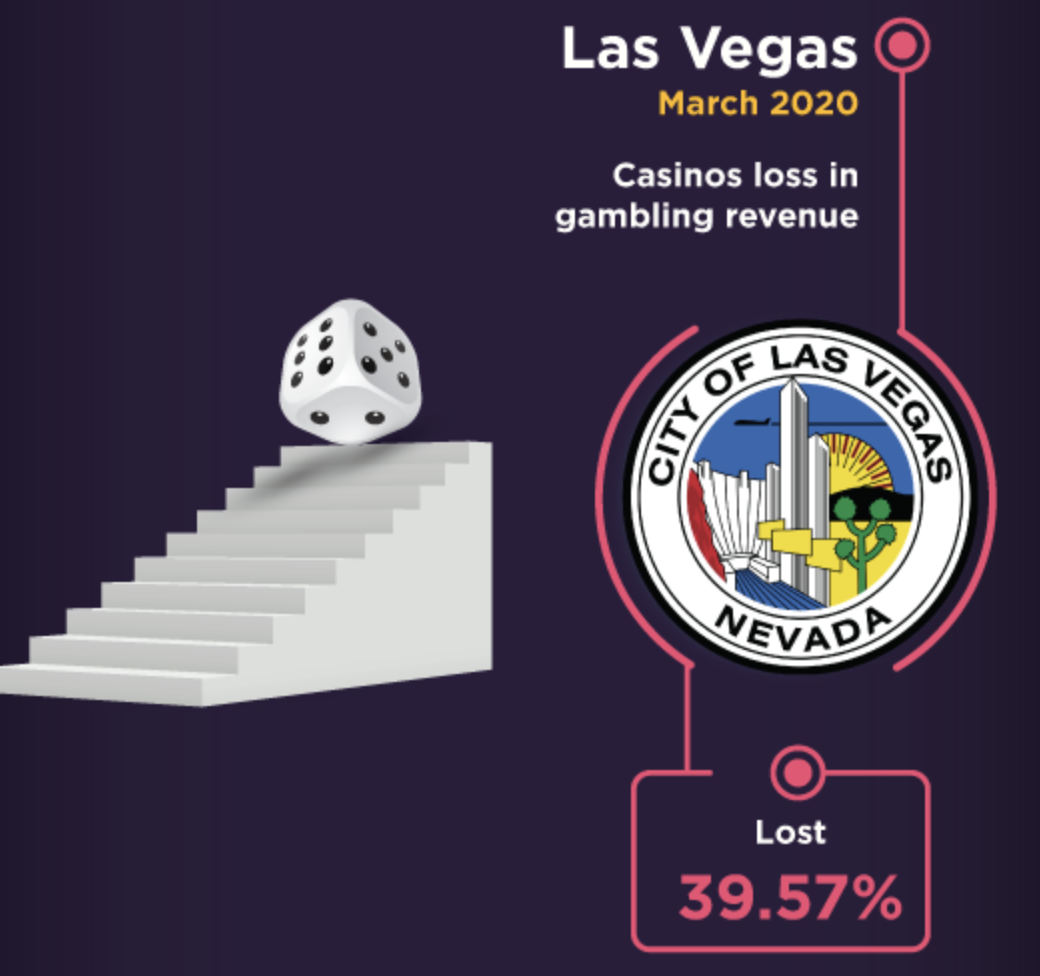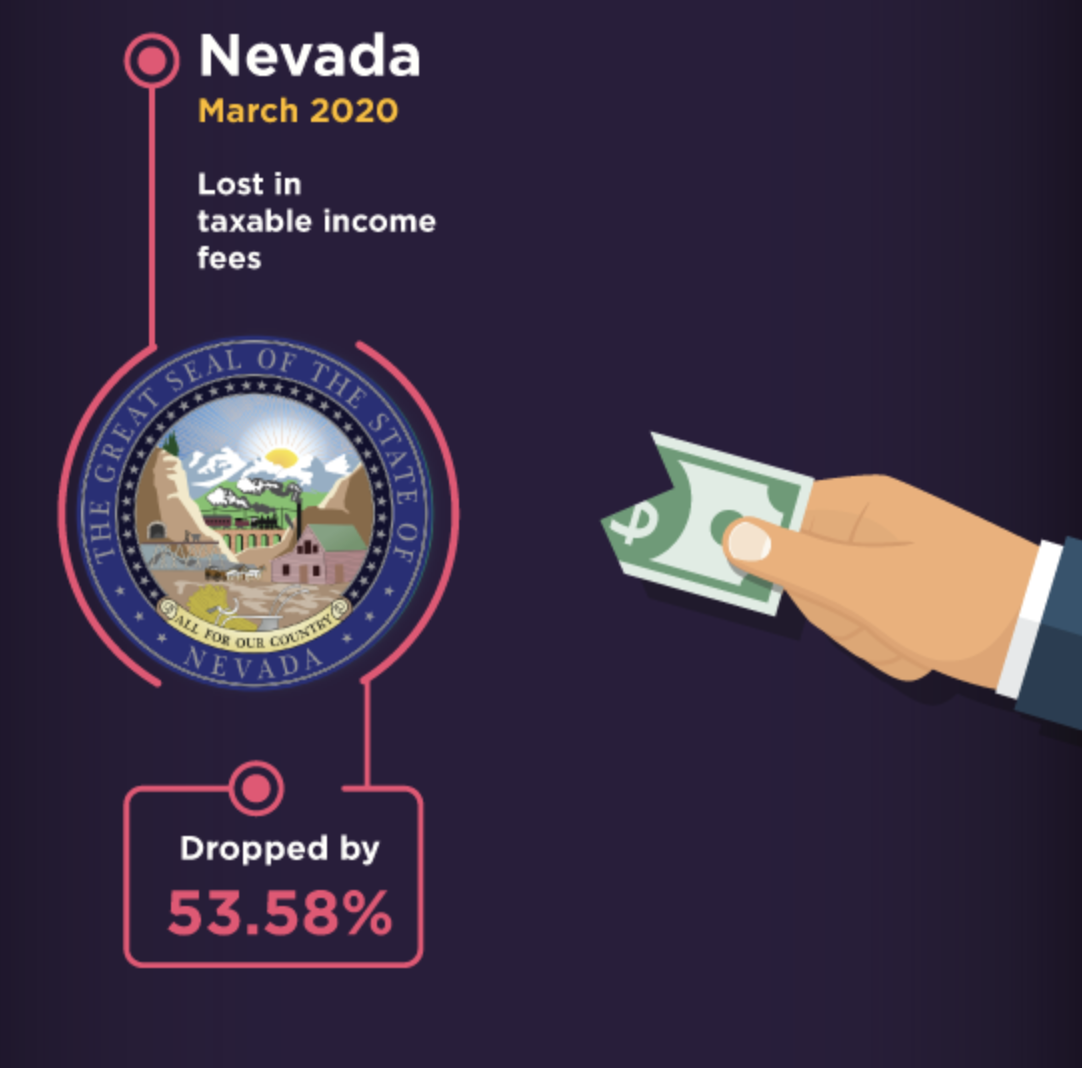 Correspondingly to this casino stocks had a huge downfall as well. Playtech PLC's stock price got cheaper by 75.8% and went to 2.2$. Other major players in this industry( Red Rock Resort, MGM, Wynn resort LTD, Boyd gaming corp)  had their stock prices downfall as well.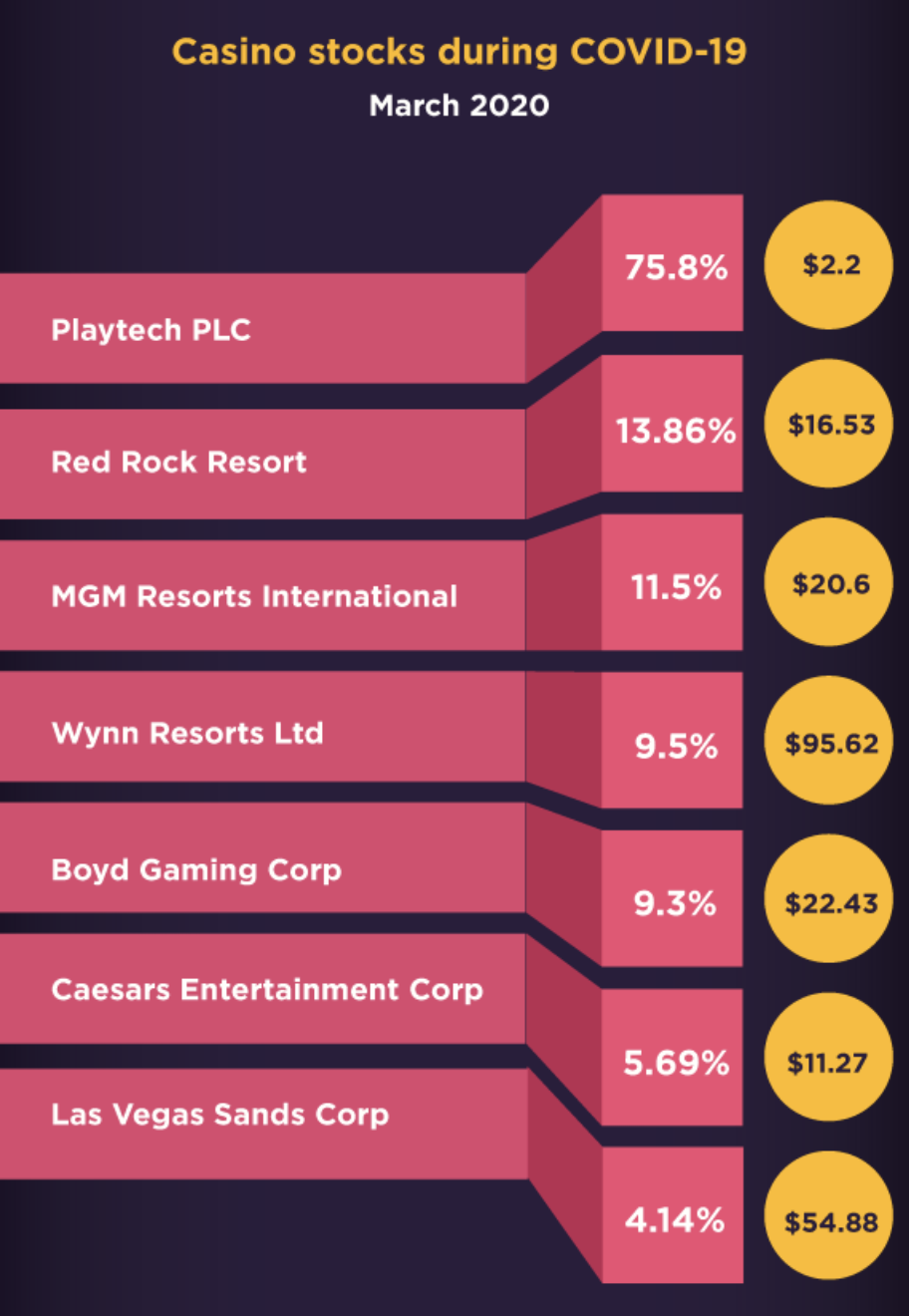 Despite such a huge crisis in the industry, some of the users continued to gamble through their online casinos. According to the UK gambling commission, the most popular games to bet on during covid-19 were virtual sports (40%), poker (38%), and video slots (25%).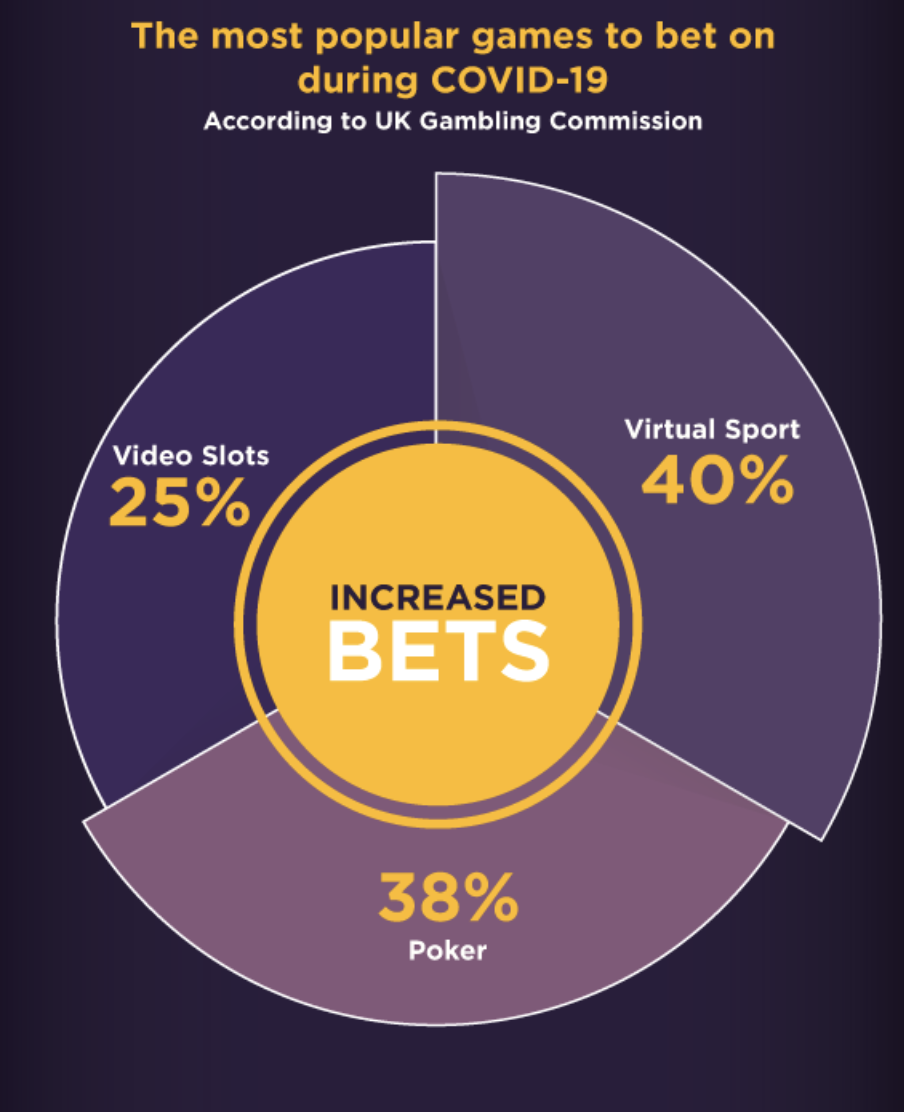 Let's look through some of the gaming behaviors before and after the lockdown. Mean days played per week went up from 2.35 to 3.80. Mean in-app purchase monthly spend went up from 6.05£ to 18.40£. Offline gamblers almost disappeared (0.22%) while online gamblers went up to 21.16%.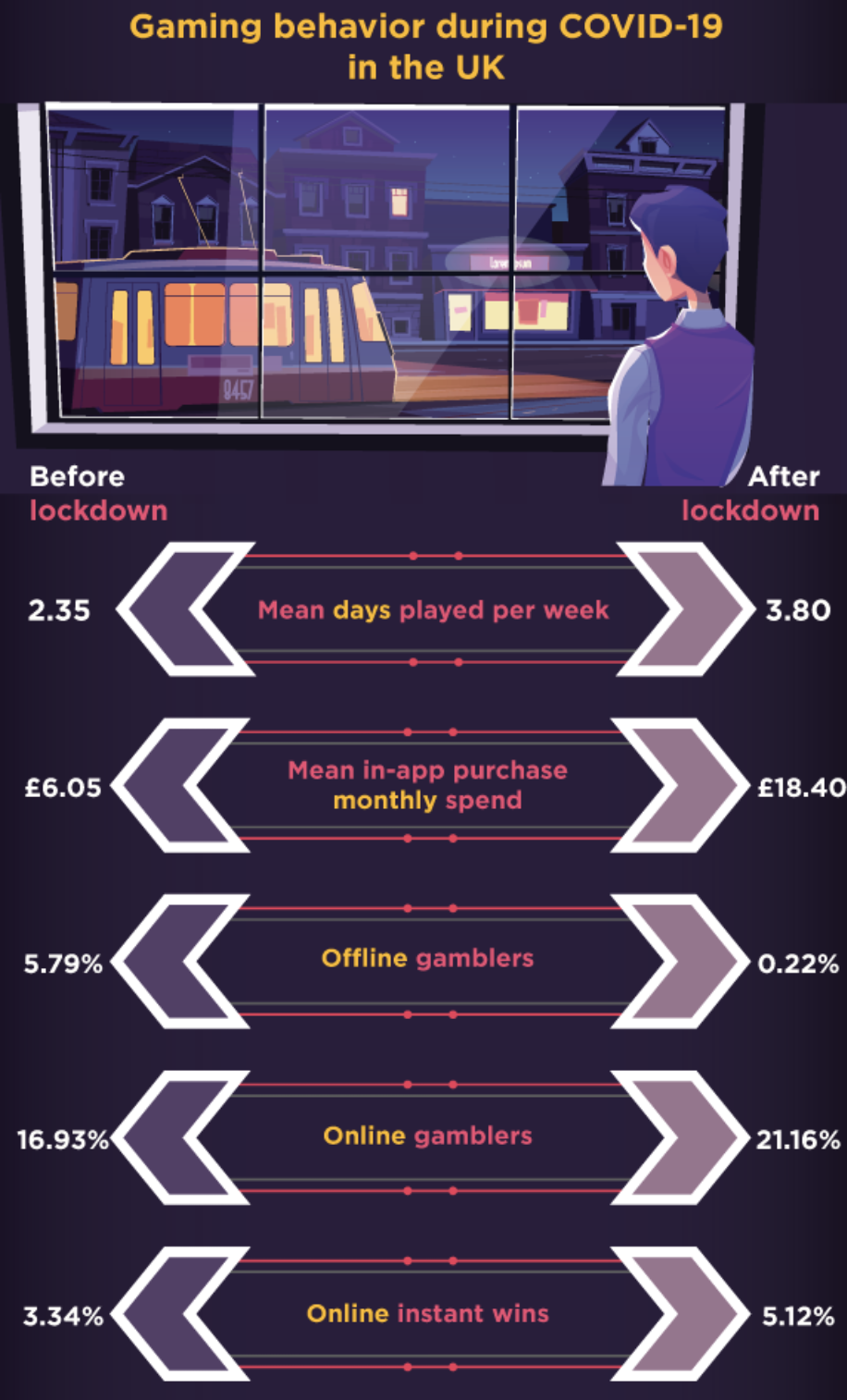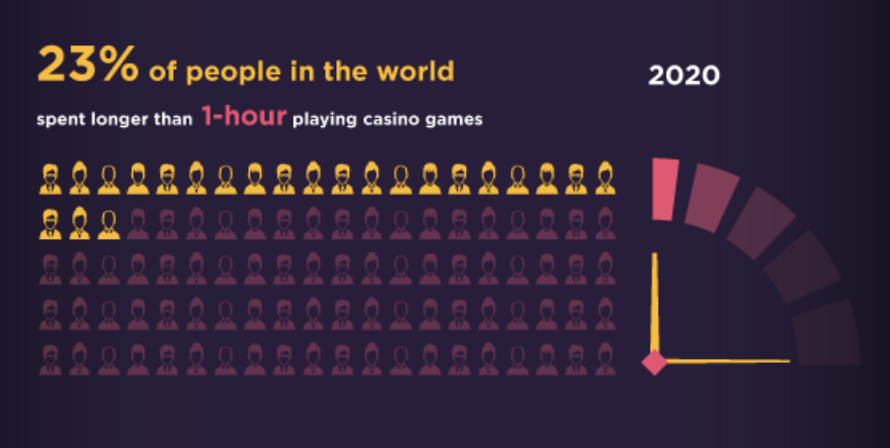 Despite the fact that Covid-19 damaged offline casinos it helped boost the online casino industry. The industry showed growth of 78% in 2020 while in 2019 it was 62%. Adding to that during covid 30% signed up for online casinos and 5% of them were first-timers.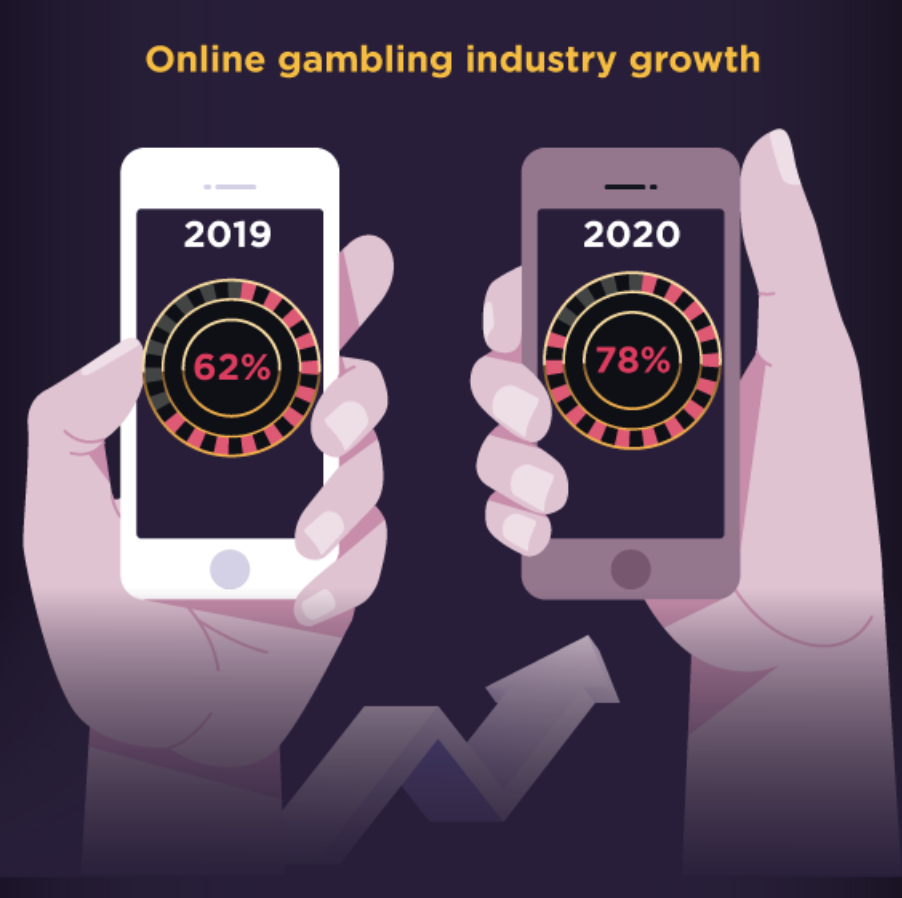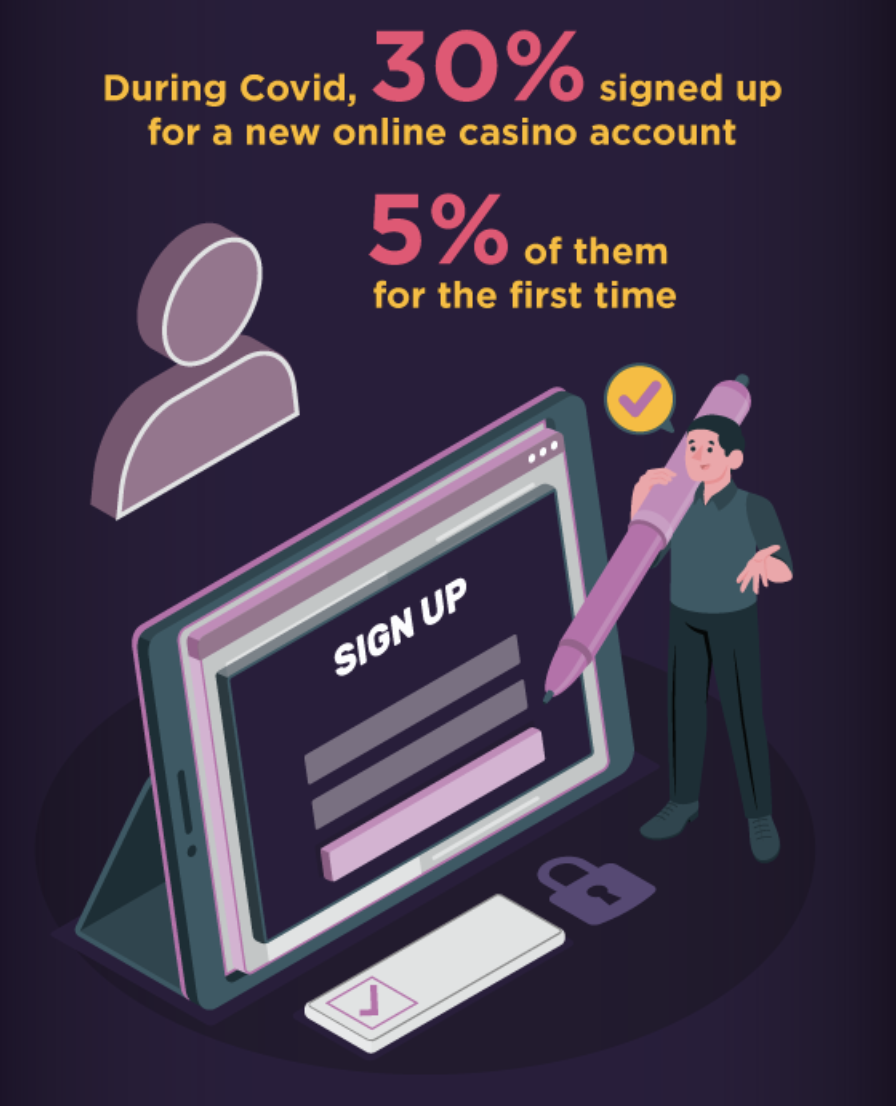 The most common motive for people who started online gambling during covid-19 was that they could not go to the places they used to visit (51%), followed by boredom (34%) and another main reason was financial pressure (28%).

Source: https://bitcoincasinosreviews.com/the-effects-of-covid-19-infographic/ 
Disclaimer: The views and opinions expressed by the author should not be considered as financial advice. We do not give advice on financial products.