Data Source: Footprint Analytics & Footprint DeFi360
Some other things about BabySwap:
It has its own eponymous series of

NFT

s.

It has a $100,000 growth fund to launch GameFi projects.

The recommended swap path is USDT-[token], which players are used to using, rather than BNB or BUSD as recommended by other DEXs on BSC.
How to use BabySwap
As a traditional trader,

you can swap long-tail tokens that are not included on PancakeSwap. The fee is 0.3% per transaction.

As a yield-focused investor

, you can earn rewards by pledging LPs of both tokens you hold, e.g. BABY &

DAI

, for providing liquidity.

As an NFT enthusiast

, you can buy BABY's own NFTs to hold or trade. If you like adventure and excitement, you can also buy the Blind Box series.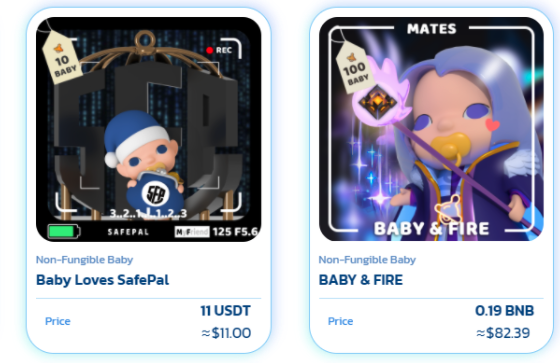 As a gamer

, you can go through the games shown on the BabySwap

website

to experience different games and get some rewards.

As a project owner

, you can showcase your project on BabySwap as a Friend. This gives you the opportunity to gain publicity and to rec

eive support from BabaSwap's Growth Fund.
BabySwap's Venture to GameFi 
While BABY has built out many application scenarios, users tend to exchange the BABY they earned for other tokens such as BNB.
So in December 2021, BabySwap launched The Crypto You, creating a new sub-token, MILK, which requires a minimum of100 BABY to start playing the game. This increased the number of ways to use BABY and enhanced the BabySwap ecosystem.
For more information on how to play The Crypto You, see "3 P2E Card Games Like Axie Infinity" .
Tokenomics of BabySwap
BABY is a BEP-20 standard token with a total supply of 1 billion, emitted at a rate of 576,000 tokens per day andexpected to be released gradually over five years. One percent of BABY is used for initial liquidity issuance, 19% is used for ecosystem building and development, and the remaining 80% is allocated to the BABY community.
In the future, BABY will be deflationary thanks to its burning mechanism. 0.05% of each transaction, 2% of each revenue from the reinvestment pool, 10% of the baby casting upgrade fee for the chain tour The Crypto You, and 1% of each NFT transaction in the playground will be burned.
BABY can be purchased directly on the exchange, earned through mining, yield farming, providing liquidity, or redeemed directly with vBABY, which is the symbol of BabySwap'sVIP membership.
As of March 27, the price of BABY was $0.24, with a historical peak of $3.83 on Dec. 7, 2021. This is mainly influenced by the launch of the chain game The Crypto You (starting the game requires spending at least 100 BABY for an NFT.)

Footprint Analytics – Price of BABY
 vBABY represents BabySwap's VIP membership status symbol. 1 vBABY is generated from 100 BABYs and is subject to a fee. There is a 10% fee to redeem a vBABY for a BABY.
Holders of vBABY receive a bonus allocation of 0.025% of each transaction fee, 50% of the vBABY redemption fee, USDT dividends, and other rewards.
As of March 27, there are 320,000 vBABY held by 5,424 wallets. 8.17 million USDT is pending distribution with an APY of 127.6%.

What Can Data Tell us About BabySwap?
Here's a look at how BabySwap performs as a DEX using data from Footprint DeFi360.
As of March 27, BabySwap's TVL reached $79.41 million, with the majority of users mainly grouping LP pledges. The most-trading volume is SGT/USDT, and the most traded users is BABY/USDT.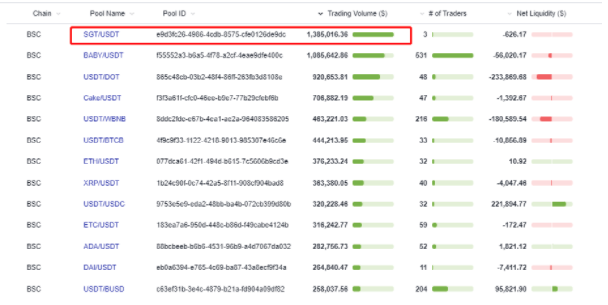 Footprint DeFi360 – Pools Overview For BabySwap
Looking at the overall provision of liquidity, the last 90 days have seen a fluctuation in user-provided liquidity, but an overall increase. The overall change in liquidity removed by token redemptions is roughly similar to the change in liquidity added. However, the total amount of liquidity removed is relatively higher.

Footprint DeFi360 – Add Liquidity by Chain & Remove Liquidity by Chain
This results in a greater number of days of negative net liquidity growth than positive growth for the LP pool on BabySwap over the last 90 days.
Net Liquidity = Liquidity Added – Liquidity Removed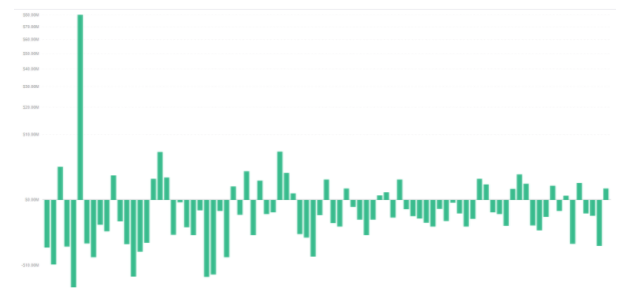 Footprint DeFi360 – Net Liquidity by Chain
Looking at Footprint DeFi 360's last 90 days of data, BabySwap's trading volume is actually showing a slight downward trend. This may be related to the overall market trend, where users are more inclined to place tokens in savings agreements to earn stable interest rate returns.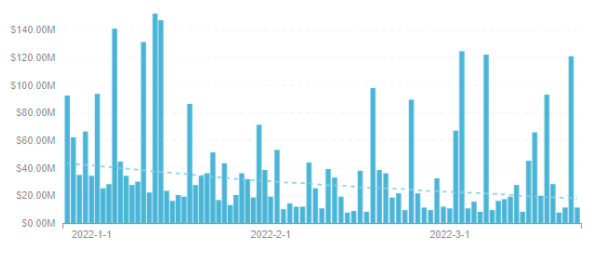 Footprint DeFi360 – Trading Volume by Chain
In line with the change in the number of transactions, the number of transactions is still declining overall, although there is a small rebound occasionally. However, the average number of transactions is still stable at around 2.5 thousand per day.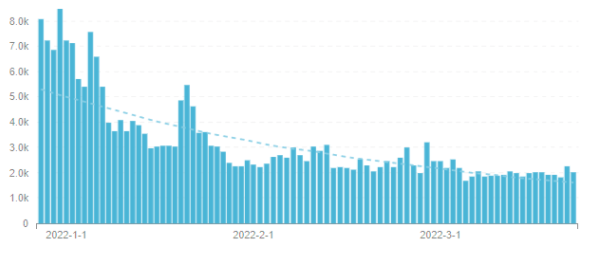 Footprint DeFi360 – Number of Traders by Chain
Stats on Users
On the whole, there is a correlation between the growth of users on BabySwap and DEX, where LP Liquidity and Trade are both trending downwards and the number of active users on BabySwap is also trending downwards. The trend is broadly similar to that of Traders.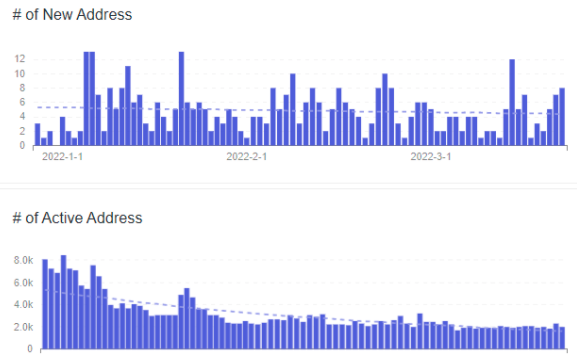 Footprint DeFi360 – Number of New Address & Number of Active Address
Active BabySwap users almost all trade, with relatively few providing liquidity in group LPs. Single-day active users, weekly active users, and monthly active users are all declining.

Footprint DeFi360 – Number of Market Share of Active LP User & Trader
Not only are there fewer active users doing LPs, but there are also fewer new active users doing LPs every day. Even in the last 90 days, most of the time, there were no new users doing LPs, and most of the new users stuck to trading.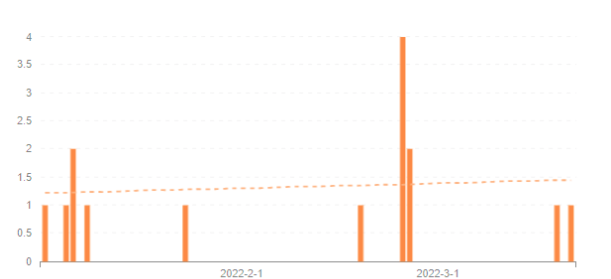 Footprint DeFi360 – Number of New Addresses of DEX-LP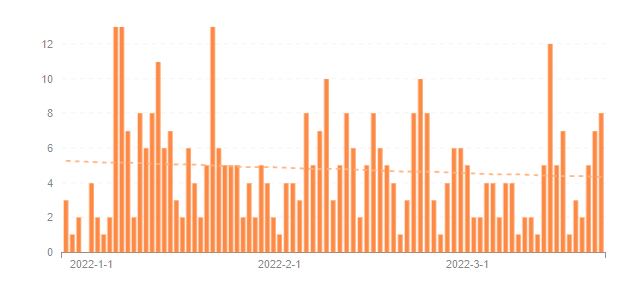 Footprint DeFi360 – Number of New Address of DEX-Trade
Conclusion
While BabySwap offers many features, it has not been able to come near PancakeSwap's leading position.
One of the reasons BabySwap launched its own game was to increase application scenarios of their platform token. And so far, it has been somewhat successful. 
This piece is contributed by the Footprint Analytics community. 
The Footprint Community is a place where data and crypto enthusiasts worldwide help each other understand and gain insights about Web3, the metaverse, DeFi, GameFi, or any other area of the fledgling world of blockchain. Here you'll find active, diverse voices supporting each other and driving the community forward.
Disclaimer: The views and opinions expressed by the author should not be considered as financial advice. We do not give advice on financial products.