Police in China have arrested Yang Zuoxing, a former employee of cryptocurrency miner manufacturing giant Bitmain, according to local media reports.
Yang, who is now CEO of rival company MicroBT, has been taken into custody over a dispute involving the intellectual property rights of Bitmain, according to Chinese news outlet BlockBeats.
BlockBeats cited "insiders" among the mining and exchanges community. If convicted, Yang could be jailed for between three and seven years.
Yang left Bitmain in June 2016 after being denied an equity stake by co-founders Jihan Wu and Micree Zhan, according to Bloomberg.
Shortly after Yang founded MicroBT, he was sued by Bitmain over patent rights, but a court revoked the lawsuit.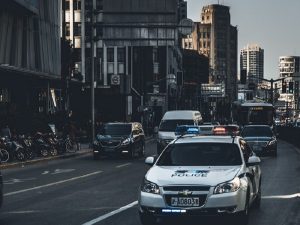 This week, Bitmain co-founder Micree Zhan – who was recently ousted from the crypto mining firm by fellow co-founder Jihan Wu – threatened legal action to reclaim his position at the company.
Chinese news outlet Sina Finance reported last week that Zhan had been abruptly replaced by Wu, who would take over all of his responsibilities at the company.
However, the recently expelled Zhan published an open letter to his WeChat account this week alleging that he was removed from the company without his consent.
He is now threatening legal action in an attempt to regain his position following the alleged coup.
Disclaimer: The views and opinions expressed by the author should not be considered as financial advice. We do not give advice on financial products.