Facebook's aspirations to create a new global digital currency have moved closer to reality today after it emerged the social media giant has held talks with US cryptocurrency exchanges Coinbase and Gemini with the aim to list its new cryptocurrency – dubbed 'GlobalCoin' – in 2020.
It has been reported by the Financial Times that a secretive unit of the social media company has been working for more than a year to create a currency that its two billion users can use to send money to each other and to buy things not just on Facebook, Instagram, and WhatsApp, but across the internet and in the real world as well.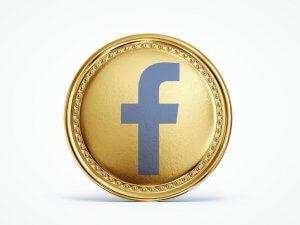 'As easy to send money to someone as it is to send a photo'
"Payments is one of the areas where we have an opportunity to make it a lot easier. I believe it should be as easy to send money to someone as it is to send a photo," said Facebook founder Mark Zuckerberg at the company's developer conference at the end of April.
According to The Guardian, Facebook is now planning to set up a digital payments system in about a dozen countries by the first quarter of 2020. The social media giant wants to start testing its cryptocurrency – which has been referred to internally as GlobalCoin – as soon as possible.
It is believed that Facebook and its partners – including the two retail-focused cryptocurrency exchanges Gemini and Coinbase – want to prevent wild swings in the coin's value by pegging it to a basket of established currencies, including the US dollar, euro, and Japanese yen.
Facebook is expected to outline its plans in more detail this summer and has already spoken to Bank of England governor Mark Carney about the project.
Not everyone is convinced
However, it seems like not everyone is convinced about the move just yet, with Bitcoin backer Beautyon stating he thinks Facebook is "trying to enter the money space again".
"They're dusting off their old software and rebranding it with a 'Crypto' prefix. Facebook Credits first appeared eleven years ago; you could buy them in supermarkets and spend them on Facebook," he said.
He went on to claim that in the Bitcoin era, "with WhatsApp, Instagram, and Facebook Messenger to weaponise it", Facebook is trying again.  He predicted that just as Windows couldn't become the underlying operating system for the internet, GlobalCoin "makes an offer that is unpalatable, with predictable negative side effects".
What F-Coin does show is that Bitcoin's time has arrived, and now is the time to be rapidly building and investing in products and services that run on it. They should (and are) being released and spread frictionlessly so that their combined effects make Bitcoin go supercritical. pic.twitter.com/QBVmVusF0f

— Beautyon (@Beautyon_) May 24, 2019
He concluded by explaining that what the move does show is that "Bitcoin's time has arrived", and now is the time to be building and investing in products and services that run on top of the global decentralised project.
For more news, technical analysis, and cryptocurrency guides, click here.