Ensure you have sufficient fiat funds in your connected fiat eWallet.
Click on 'Buy', select the currency USD / EURO / GBP and enter the amount you wish to buy, you will be shown how much cryptocurrency you can buy with the amount you have entered.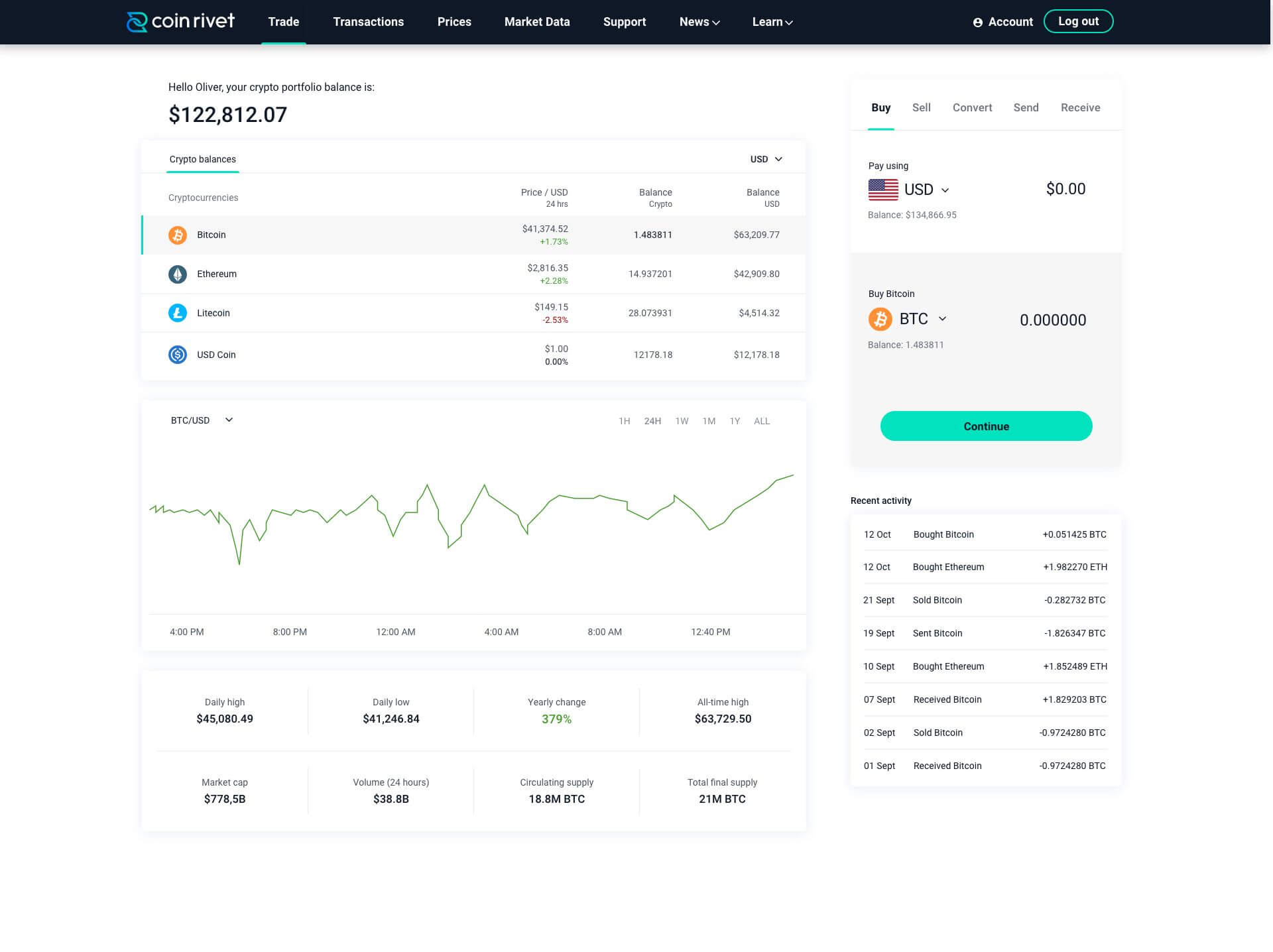 You can also select 'Max' which will automatically calculate and display the maximum amount you can buy in your chosen fiat currency given your current fiat balance.
Click continue and enter the 2FA 6 digit code.
You will then be shown a 'Buy Order Preview Screen'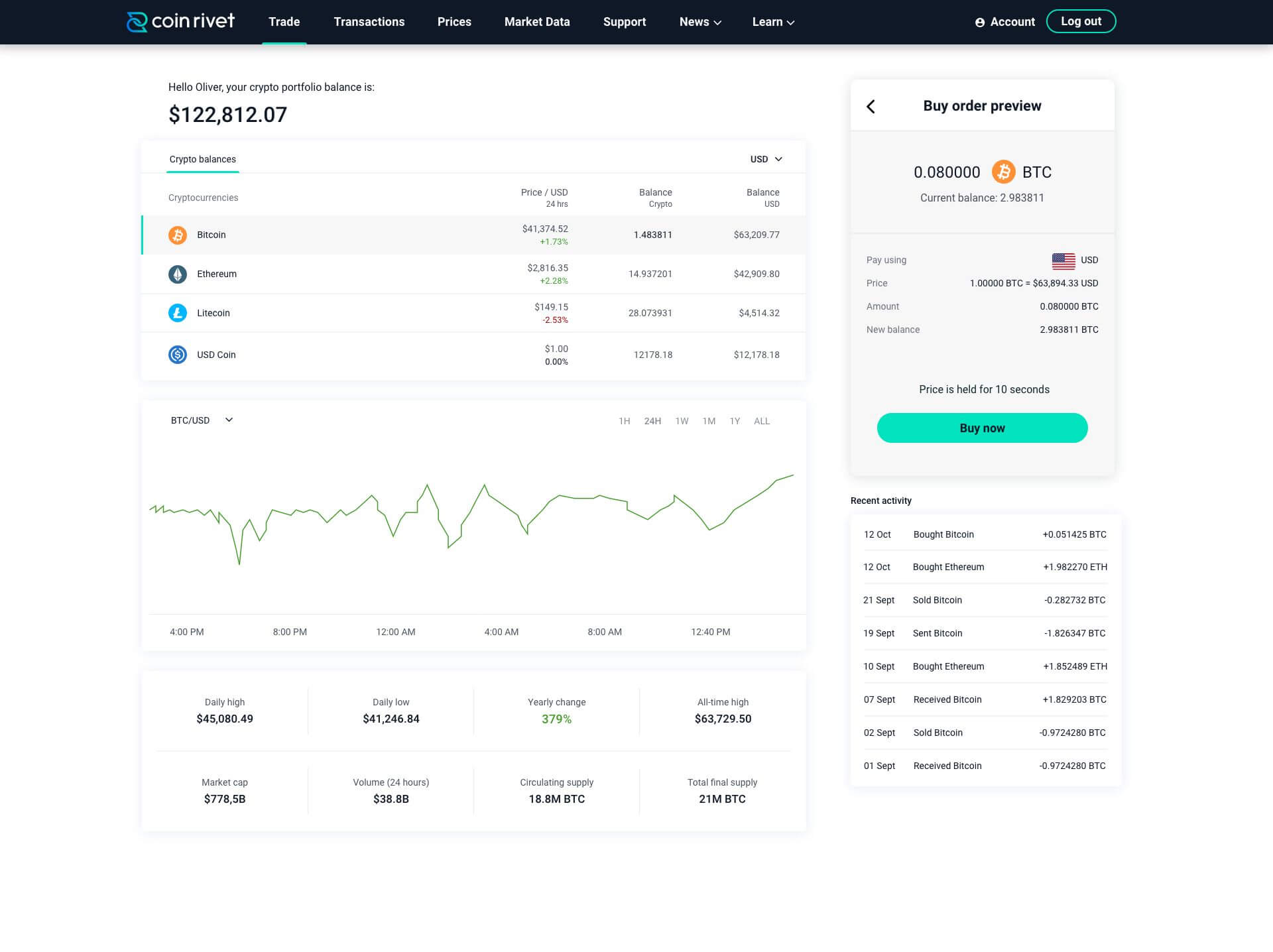 Here the price is held for 10 seconds, after which your trade will expire and you will have to go back and complete the trade again in order to get an updated price.
Click 'Buy now' and your buy order will be received.
The status of the transaction can be viewed in the 'Transactions' section.