You can receive supported cryptocurrencies to your Coin Rivet wallets, by sharing your unique cryptocurrency wallet addresses.
Select 'Trade' then click on 'Receive'.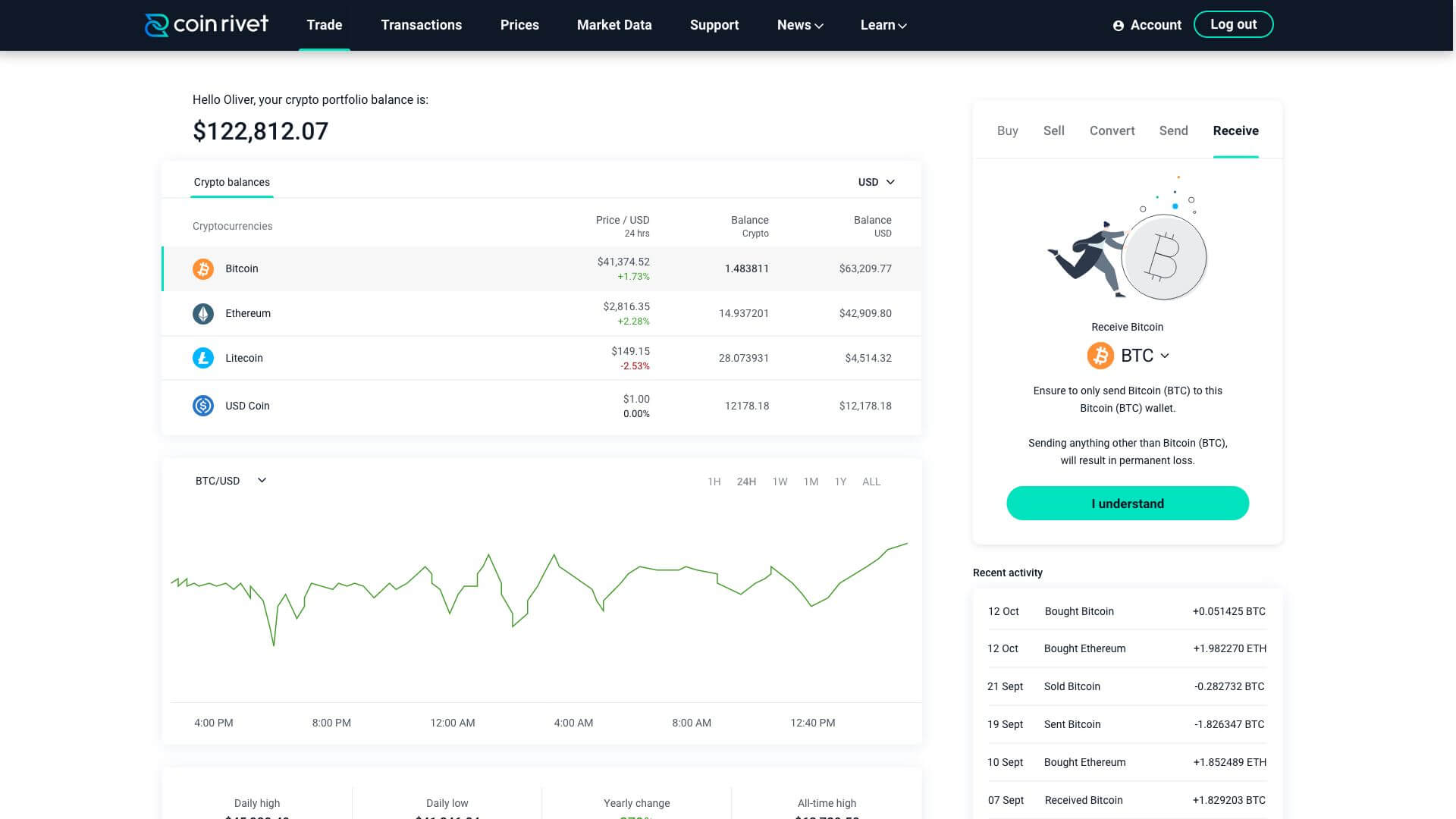 Select the cryptocurrency wallet you would like to receive crypto to, ensure you select the right wallet as you can only receive Bitcoin (BTC) to your Bitcoin (BTC) wallet, sending anything other than Bitcoin (BTC) results in permanent loss.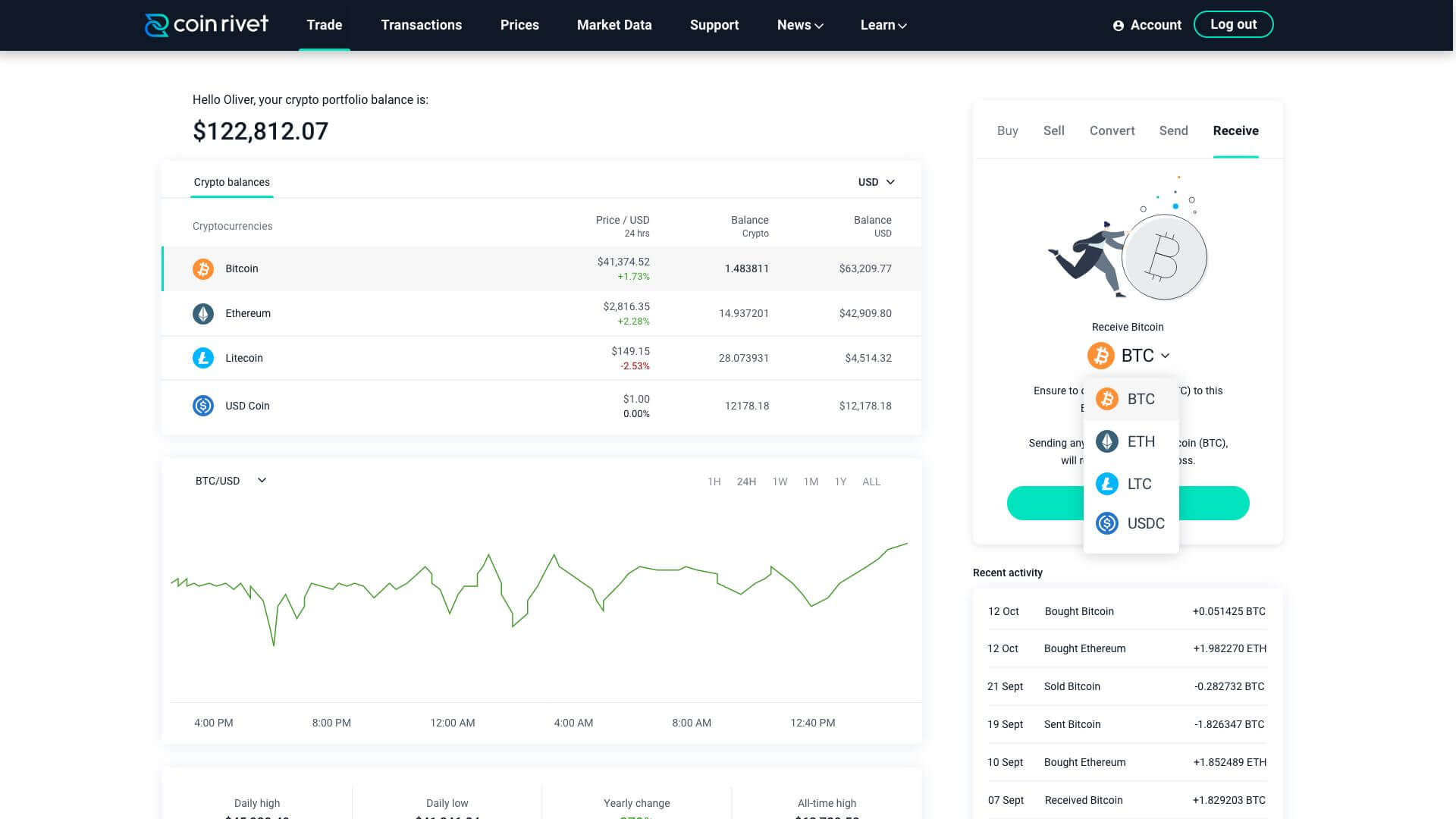 Only receive USD Coin (USDC) to your USDC wallet using the Ethereum blockchain, this address is only USDC for USDC ERC-20 tokens. Sending anything other USD Coin results in permanent loss. 
Click on 'I understand' and your unique wallet QR is now available to scan or you can copy your wallet address. Alternatively, you can click 'Share wallet address' to share your address.