IT IS VITAL YOU SEND THE CORRECT TYPE OF CRYPTOCURRENCY TO THE TYPE OF RECEIVING WALLET, I.E. ONLY SEND BITCOIN (BTC) TO ANOTHER BITCOIN (BTC) ADDRESS.
Select 'Send' and the type of cryptocurrency you wish to send. Enter the amount or select the 'Max' button, which will automatically enter the maximum amount you can send: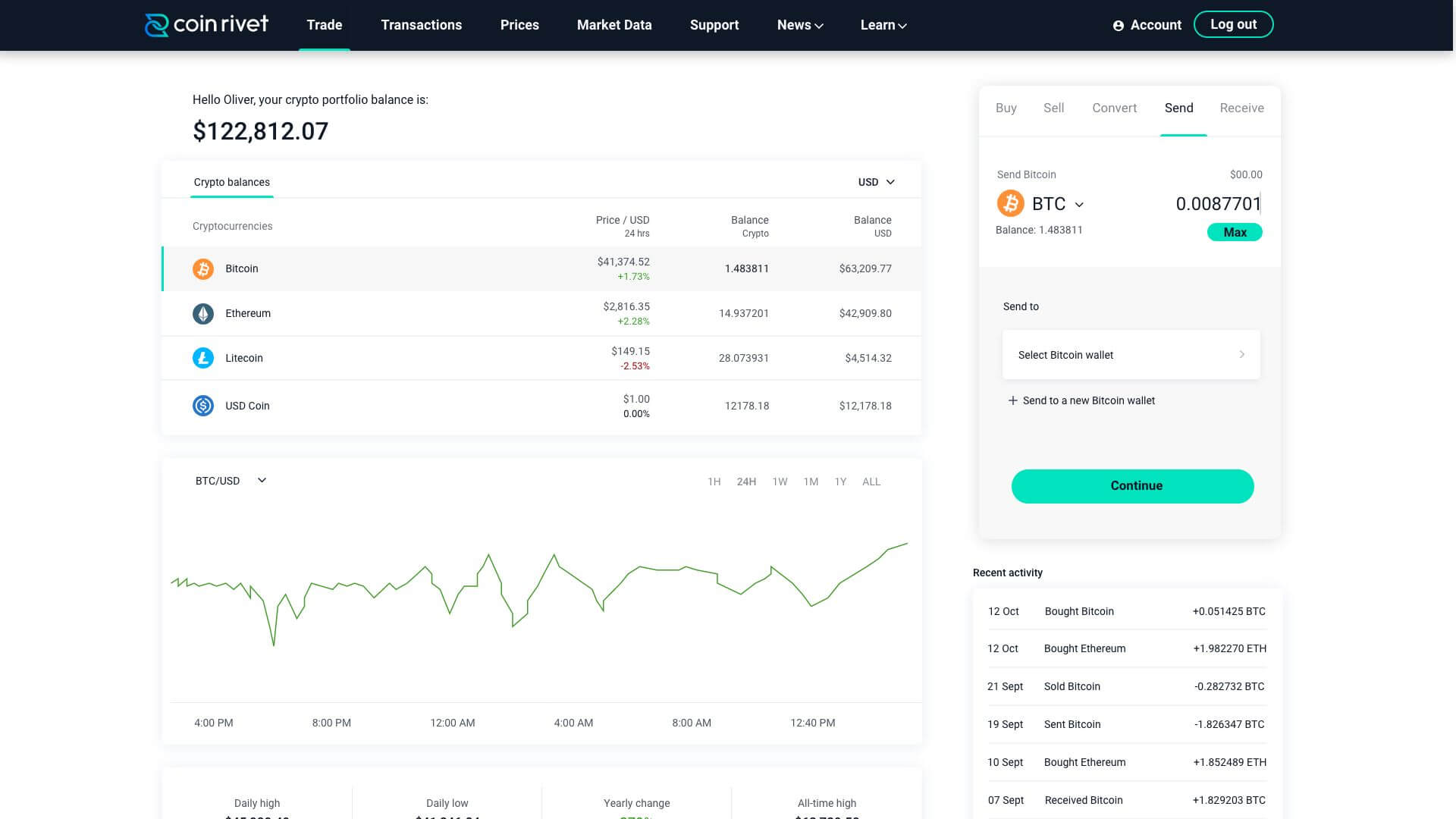 SENDING TO A NEW WALLET:
Select the + Send to a new Bitcoin wallet and enter the wallet address, at this stage you can also save the wallet for future reference.
If you are sending cryptocurrency to a new address for the first time, you will receive an email asking you to verify your send order. It is important to verify your send order in this email, otherwise, your order will not be processed.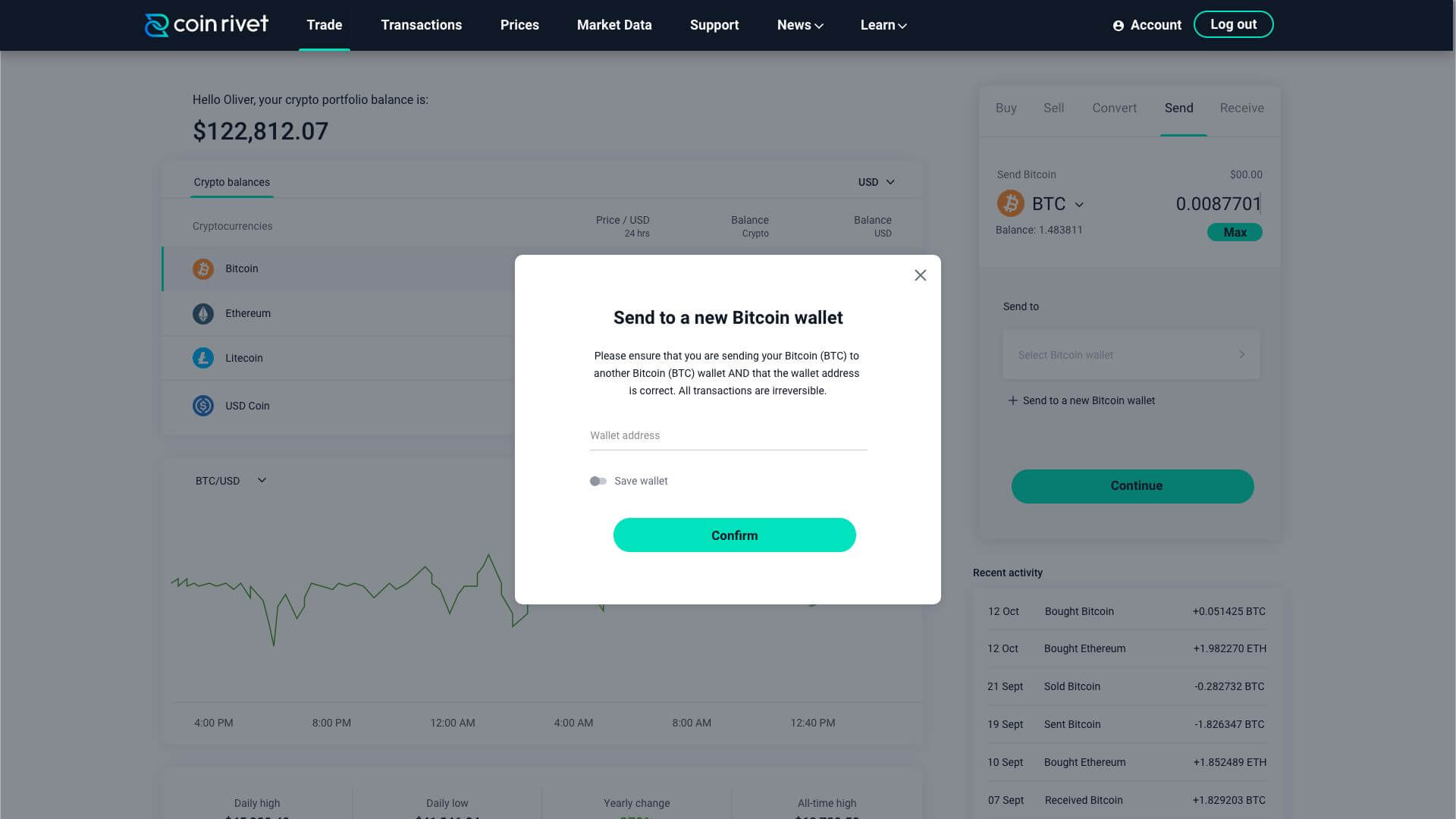 SENDING TO A PREVIOUSLY SAVED WALLET
If you already have saved wallets you can just click on 'Select Bitcoin wallet' and choose the correct wallet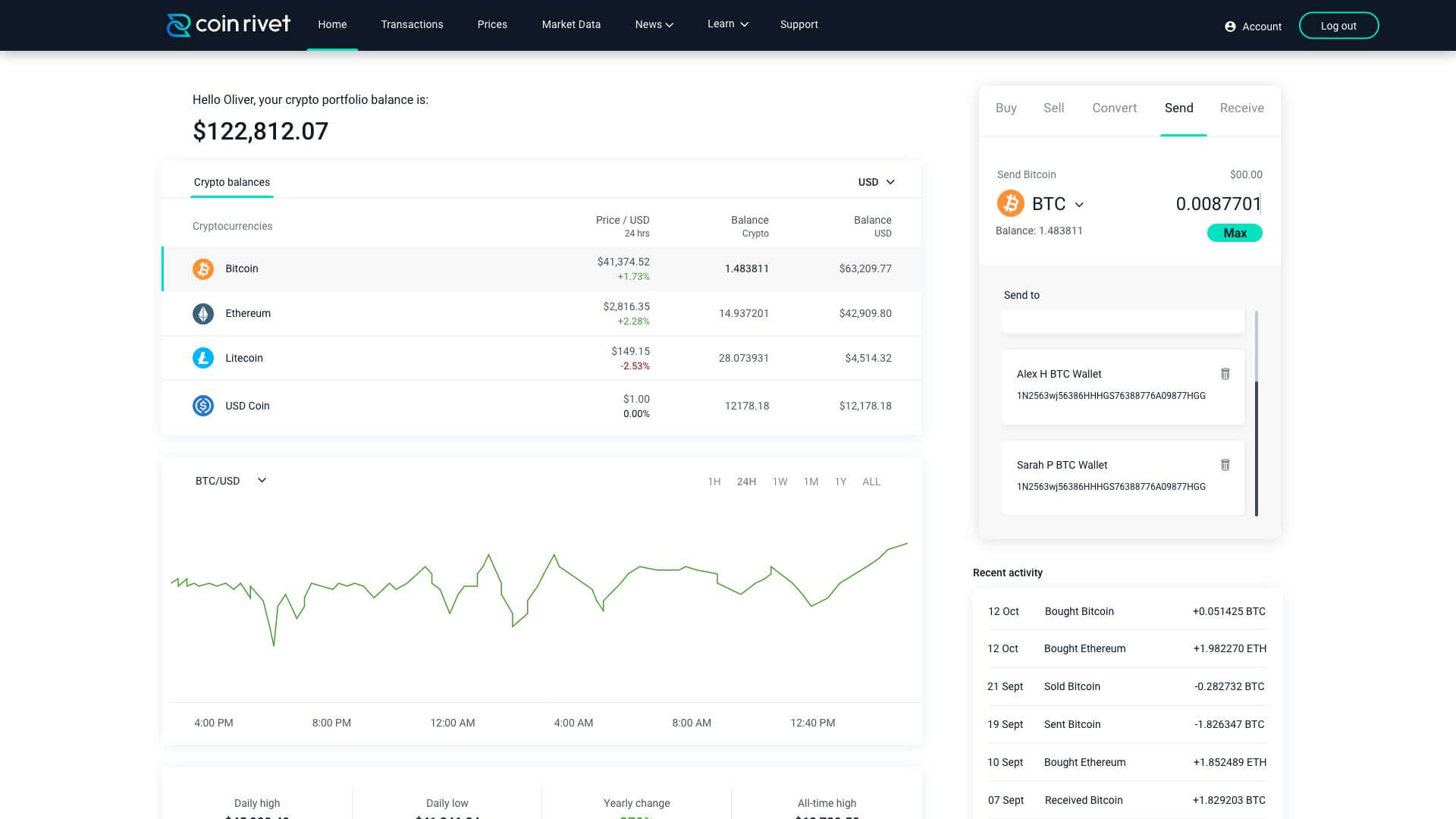 Select the saved wallet you wish to send crypto to and click 'Continue'.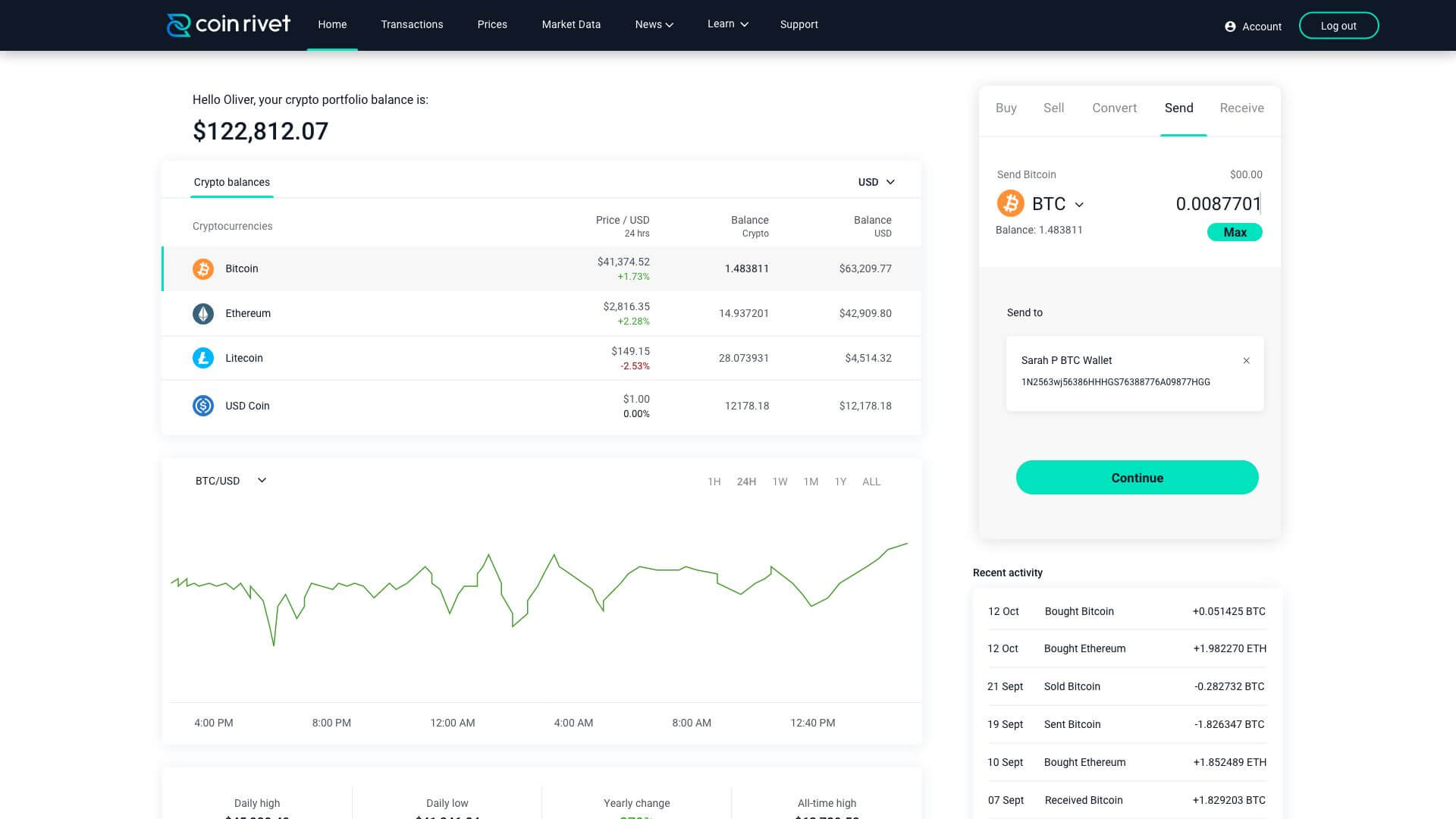 Review the 'Send order preview' screen and click confirm once you have double-checked all the details are correct, and your send order will be received for processing.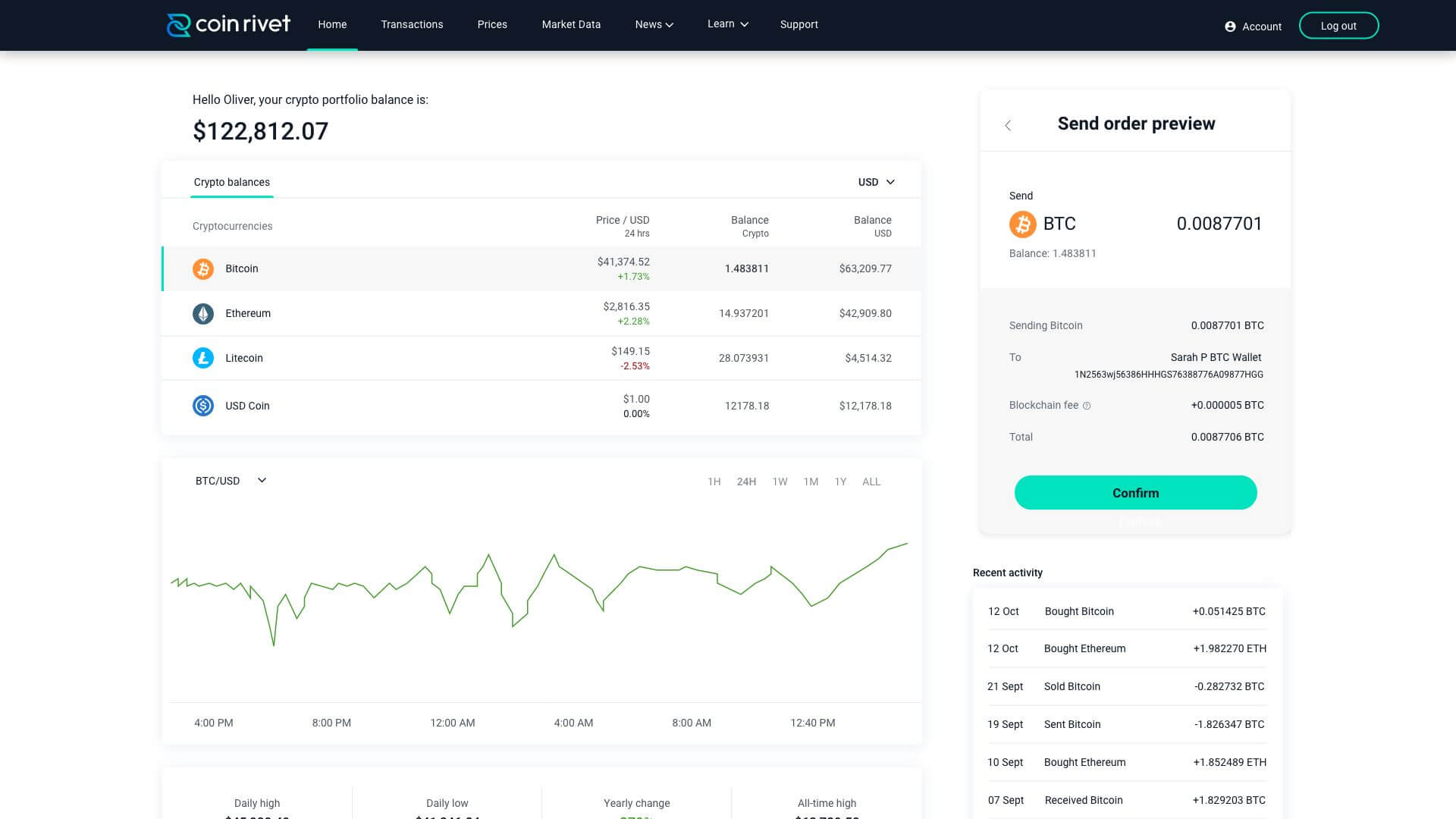 ALL WITHDRAWALS WILL REQUIRE TWO-FACTOR AUTHENTICATION (2FA) VIA GOOGLE AUTHENTICATOR.
The next screen will now ask you to enter your 2FA code and press verify now.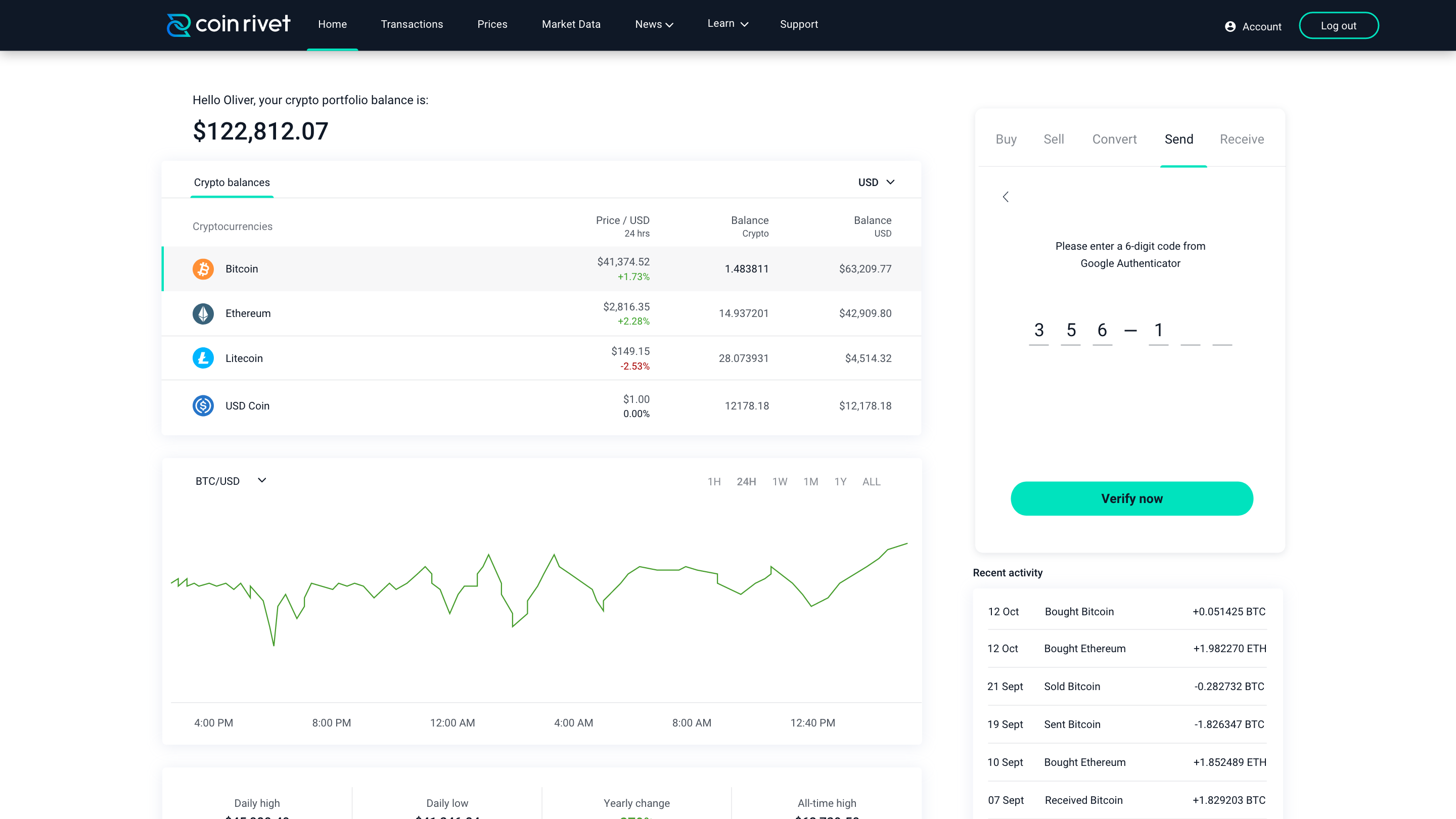 You will then be shown a message stating that your transfer is being processed. If it's a new wallet you are sending crypto to, please don't forget to verify the transfer via the email you should receive.