1. From a browser on your computer, go to www.coinrivet.com/signup
Enter your email address and a secure password, read and accept the Terms and Conditions and Privacy Policy. Click on 'Create Account'.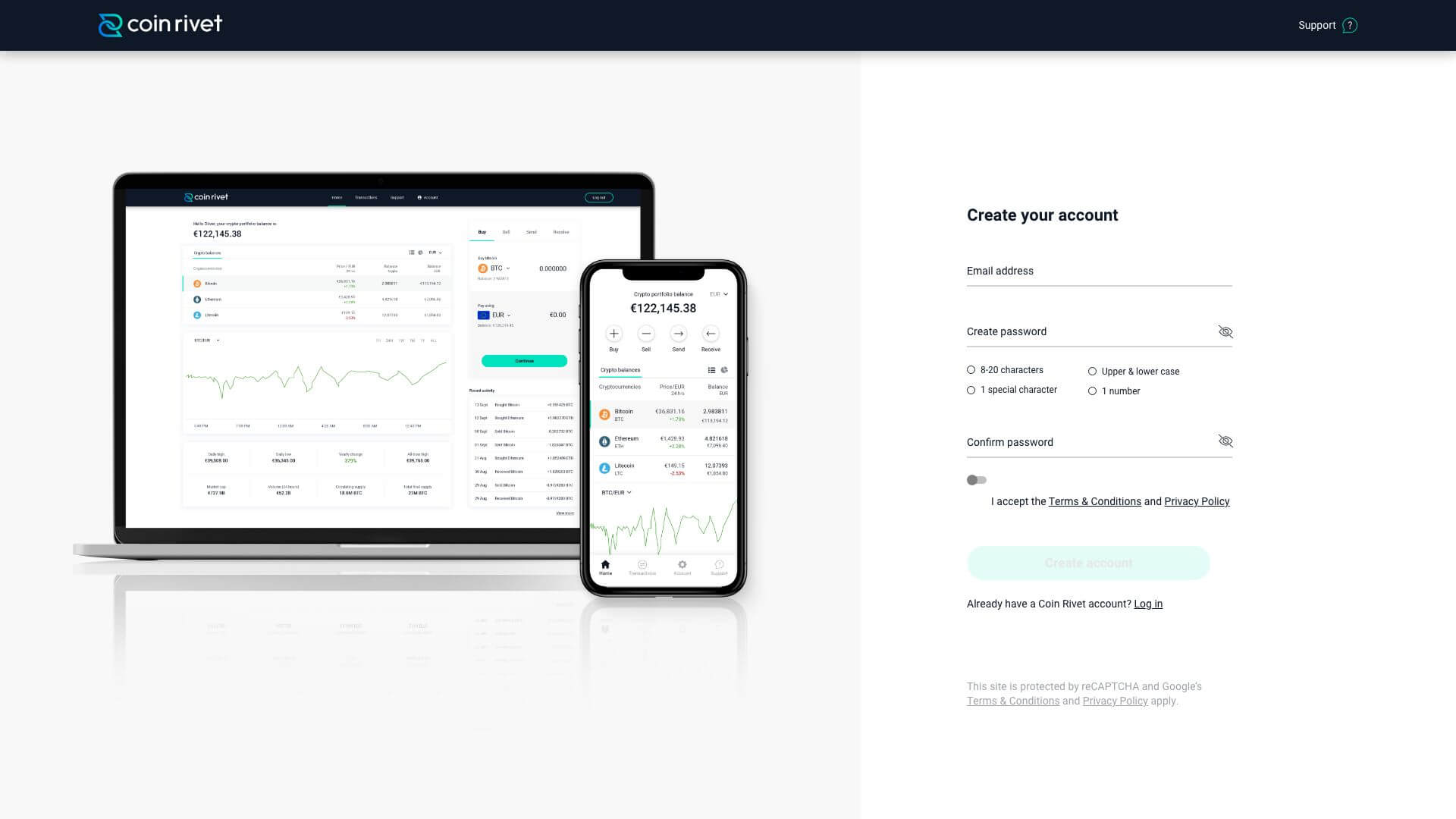 2. Verify your email address
You will be required to verify your email address by entering the verification code sent to the email address you have entered.
3. Enter your personal details
Enter your personal details, including your legal name, address, mobile number, date of birth and citizenship.
4. Your account setup is complete
Your account has been created., however, you will have to verify your ID and address before your account is fully active.