After the launch of the first crypto, Bitcoin (BTC) in 2009, it would only take a few years for meme coins to gain prominence in the crypto world after the launch of Dogecoin (DOGE) in 2013! Since then, they would become an unstoppable force, rapidly going on to gain global recognition and even gaining the hearts of icons such as Elon Musk, Mark Cuban and Snoop Dogg…
In this article, we'll be sniffing into three top-dog meme coins that have some serious potential to skyrocket to the moon: Dogecoin (DOGE), Shiba Inu (SHIB) and Dogetti (DETI). You can either crawl with them or get crawled over – the choice is yours.

Dogecoin vs. Shiba Inu: Who Wins In A Doge Fight?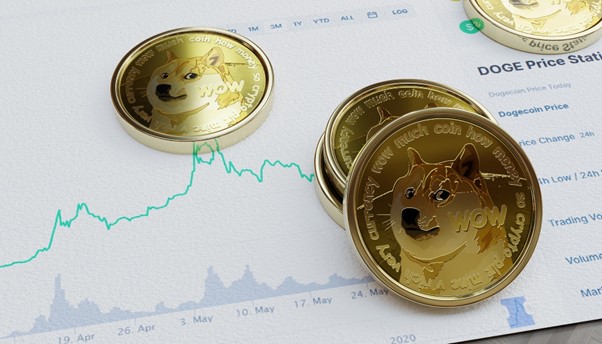 Dogecoin (DOGE) and Shiba Inu (SHIB) are two well-known cryptocurrencies that have attracted a lot of attention recently. Dogecoin was developed in 2013 as a comical spin on the then-emerging trend of cryptocurrencies – whereas Shiba Inu was developed in 2021 as a "meme coin" that was a rival to Dogecoin.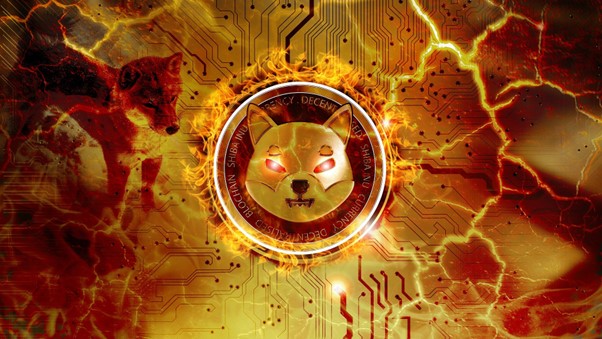 Dogecoin and Shiba Inu are different from one another despite their similarities. Shiba Inu is a relatively recent addition to the cryptocurrency market, while Dogecoin has a greater market value and a longer track record. With a thriving subreddit and numerous online groups devoted to the coin, Dogecoin also has a larger and more active user base. However, as Dogecoin has seen a lot of growth, Shiba Inu is not far behind and may have some more room for gain!
Both these dogs have crawled up the ranks and made it into the top 15, and are both worthy of an apawse – perhaps the best thing to do would be to diversify into both, as they both have great prospects and value to offer!
The New Underdog That Aims For The Throne: Dogetti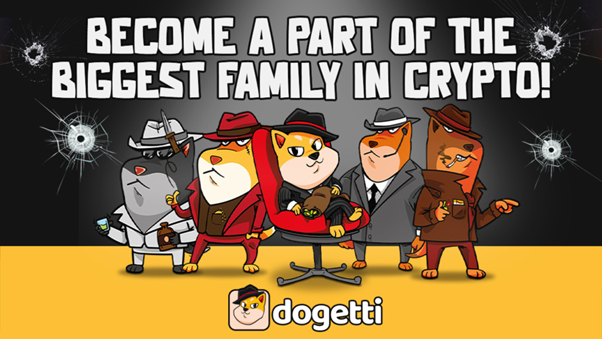 Dogetti (DETI) is an innovative new meme coin that aims to have a sincere common goal among its holders. It intends to dominate the meme coin market by developing a close-knit and devoted group known as the "Dogetti family."
The developers of Dogetti plan to create DogettiSwap, a decentralised exchange so that holders can exchange Dogetti and other digital assets in a protected environment – helping to bridge the gap between meme coins and DeFi coins! They will also offer Dogetti NFTs, which let users adopt Dogetti pets and use them as virtual friends. The NFTs, which will be unique and limited in supply, will provide access to special events and content – similar to the Bored Ape Yacht Club, which was wildly successful.
Members of the community can use DogettiDAO to submit suggestions for the development and direction of the Dogetti project, upholding the equality of the family, and cast votes on those suggestions. All participants have a voice and may actively influence the project's future thanks to this, which enables a truly decentralised and community-driven decision-making process.
Together, these characteristics make Dogetti an incredibly bullish opportunity with a huge chance of succeeding! Watch out DOGE and SHIB, the Dogetti are no joke and could begin to silently whack out of the other dog families.
With the welcome bonus code – WISEGUYS25 – you can now get a fat 25% bonus on your spend – what a treat! The presale is a great opportunity to be the first dog in…
Final Thoughts
Since the rise of Dogecoin, a variety of meme coins have been raining from the heavens and making their investors stacks on stacks. We've seen it all from dogs to cats and apes… How did this all kick off from something that started out as merely some light humour? This is a demonstration of cryptocurrency combined with community power – which is an unstoppable force!
Meme coins should continue to rise up as the world becomes more interconnected and these communities get larger. You could get in ahead of the sheep herd and become a top dog instead with: Dogecoin (DOGE), Shiba Inu (SHIB) and Dogetti (DETI)!
Dogetti (DETI)
Presale: https://dogetti.io/how-to-buy
Website: https://dogetti.io/
Telegram: https://t.me/Dogetti
Twitter: https://twitter.com/_Dogetti_
Disclaimer: The views and opinions expressed by the author should not be considered as financial advice. We do not give advice on financial products.