Here are some of the top influencers in blockchain and cryptocurrency. They are listed in no particular order but we think they are all people who make an impact and have views and opinions worth listening to.
Vitalik Buterin
Vitalik Buterin is the co-founder of Ethereum and at the top of the cryptocurrency influencers leader board. With a massive following of 828K on twitter, he is known to have a very open opinion on the industry. As well as being behind one of the world's largest coins he is also the co-founder of Bitcoin Magazine. He is currently the Chief Scientist of the Ethereum Foundation where he works on the future visions of the Ethereum protocol.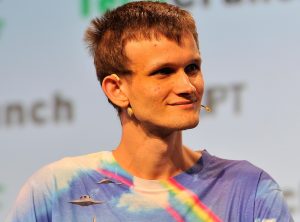 Twitter: @VitalikButerin
LinkedIn: Vitalik Buterin
Charlie Lee
Charlie Lee is the creator of Litecoin and a cryptocurrency enthusiast. He is the managing director of the Litecoin Foundation and has 801K followers on twitter. He entered the world of crypto by getting into bitcoin mining – along with many others. He has worked for many industry leading companies including Google and Coinbase.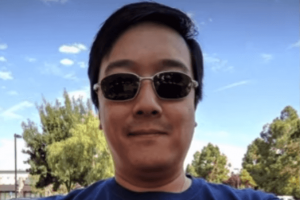 Twitter: @SatoshiLite
Nick Szabo
Nick Szabo is a major influencer in Bitcoin. His expertise in cryptocurrency started when he created BitGold, the predecessor of Bitcoin. Even though Szabo has denied the claim numerous times, people still speculate whether he is Satoshi Nakamoto, the anonymous creator of Bitcoin. He is also known as the 'father' of smart contracts and he's always contributing to the crypto industry with his knowledge and experience.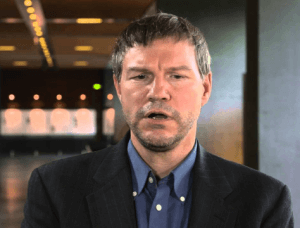 Twitter: @NickSzabo4
Roger Ver
Roger Ver was the world's first investor in Bitcoin start-ups and the blockchain industry. He runs the popular wallet and news resource, Bitcoin.com and he is known as a legend in the Bitcoin Cash community. Also known as the 'Bitcoin Jesus', Roger is a self-educated enthusiasts who invests in numerous Bitcoin startups.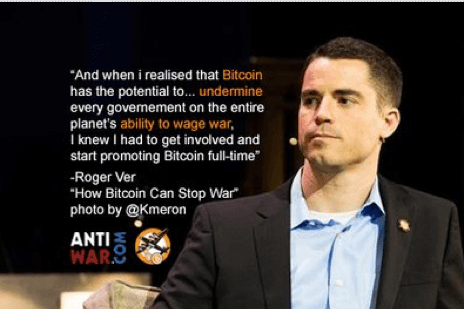 Twitter: @rogerkver
Our writer Ross Chalmers interviewed Roger in January 2019 and discuss edwhether blockchain is a useful tool, the economic outlook of traditional finance, and the impact of geopolitical issues. Oh, and of course, cryptocurrencies! You can see the video on this link in Coin Rivet TV.
Andreas M. Antonopoulos
Known as one of the greatest Bitcoin advocates, Andreas has a large twitter following of 462K where his opinions are regarded highly. He is a distributed systems expert and frequent speaker at cryptocurrency and blockchain events. He is a Bitcoin evangelist and author of the well-known book 'Mastering Bitcoin'.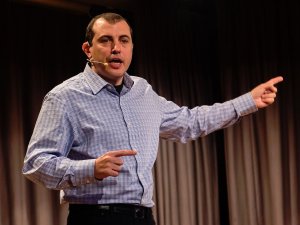 Twitter: @aantonop
LinkedIn: Andreas M. Antonopoulos
Sally Eaves
Sally is a thought leader in the blockchain space and is the CTO at MindFit and CIO at Intrapreneur International. Sally is also a member of the Strategic Management Board for TeamBlockchain and undertakes numerous bespoke consultancy projects. Eaves is also an experienced event speaker and established author with more than 60 publications in technology and education.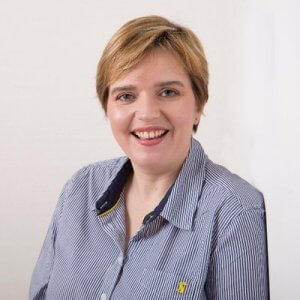 Twitter: @sallyeaves
LinkedIn: Sally Eaves
Our Editor Darren Parkin interviewed Sally, one of the world's most influential women in blockchain and fintech, in 2018. You can read the interview on our site here.
Erik Voorhees
Erik Tristan Voorhees is co-founder of Coinapult and founder of Satoshi Dice. He is also the creator and CEO of crypto exchange ShapeShift.io. His popular blog bio states he is "among the top-recognized serial Bitcoin advocates and entrepreneurs, understanding Bitcoin as one of the most important inventions ever created by humanity. Erik's former project, the groundbreaking gaming phenomenon SatoshiDICE, was, at its peak, responsible for more than half of all Bitcoin transactions on Earth."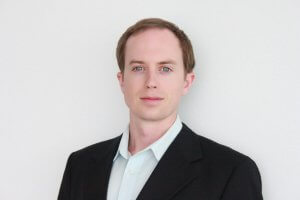 Twitter: @ErikVoorhees
LinkedIn: Erik Voorhees
Brian Armstrong
Brian Armstong is co-founder & CEO at Coinbase which was founded in 2012. Coinbase is a digital currency wallet and one of the largest cryptocurrency exchanges where users can buy and sell Bitcoin and alt coins. He is also co-founder of GiveCrypto which is a non-profit helping people living in poverty by distributing cryptocurrency.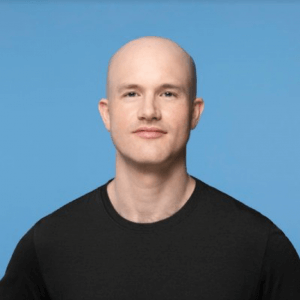 Twitter: @brian_armstrong
LinkedIn: Brian Armstrong
Brad Garlinghouse
Brad is the CEO at Ripple which provides "one frictionless experience to send money globally using the power of blockchain. By joining Ripple's growing, global network, financial institutions can process their customers' payments anywhere in the world instantly, reliably and cost-effectively. Banks and payment providers can use the digital asset XRP to further reduce their costs and access new markets".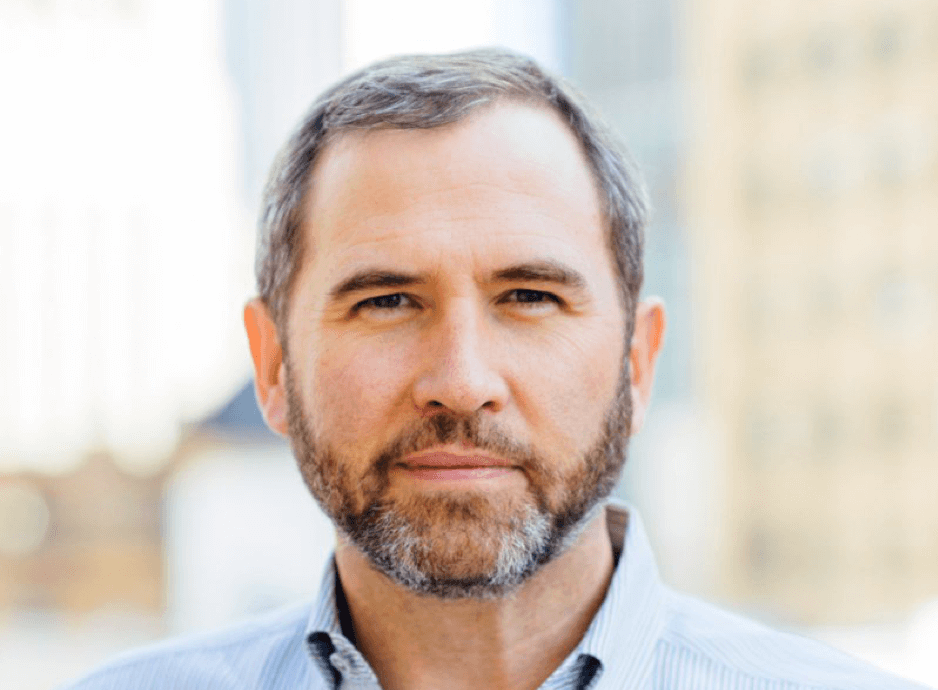 Twitter: @bgarlinghouse
LinkedIn: Brad Garlinghouse
Perianne Boring
Perianne is the founder and president of Digital Chamber, the world's leading blockchain trade association. Here she helps to support the acceptance of blockchain technology and digital assets. She also takes part in a variety of initiatives such as the Global Blockchain Forum, the Digital Assets Accounting Assortium, and the Blockchain Alliance. Perianne is also a frequent speaker at all major financial technology conferences.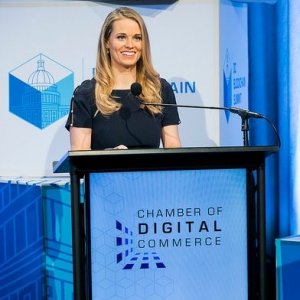 Twitter: @PerianneDC
LinkedIn: Perianne Boring
Jameson Lopp
Professional Cypherpunk, CTO at Casa and creator of Statoshi.info.  According to his popular blog he enjoys building technology that empowers individuals. At the moment, he's most interested in opportunities within the Bitcoin and crypto asset ecosystem. He is passionate about sharing his knowledge with others and is receptive to interviews and speaking engagements.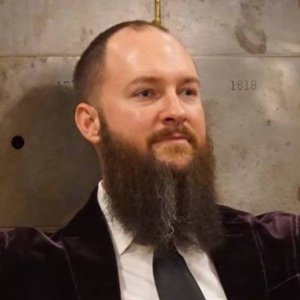 Twitter: @lopp
Max Keiser
Timothy Maxwell "Max" Keiser is an American broadcaster and film maker. He hosts Keiser Report, a financial program broadcast on Russian state media channel RT that features heterodox economics theories. He is also partner in crypto VC fund Heisenberg Capital.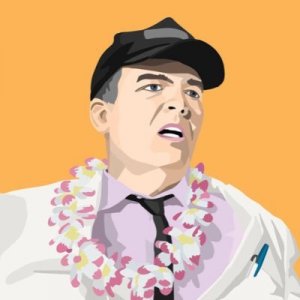 Twitter: @maxkeiser
LinkedIn: Max Keiser
Arianna Simpson
Arianna is the founder and managing director at Autonomous Partners, an investment fund focused on cryptocurrencies and other digital assets. She has been involved in the crypto space for around five years and has built herself a steady base of followers. Arianna has spent the last few years investing in early-stage start-up tech companies at Crystal Towers Capital.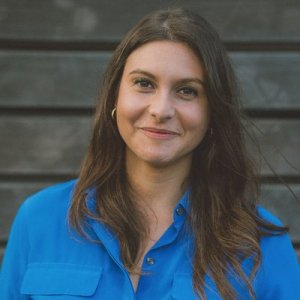 Twitter: @AriannaSimpson
LinkedIn: Arianna Simpson
Thomas Power
Thomas is an author of 7 books and has made in excess of 1000 speeches in 56 countries covering all aspects of technology, social media, and community building. He speaks with authority on Blockchain, Bitcoin, Ethereum, ICOs, Tokenomics, Cryptonomics, Internet of Things, and Artificial Intelligence. In his own words "with over 300,000 followers on Twitter I spend my time reading & filtering patterns, shapes, trends, memes feeding Board Members with choices to consider, people to meet, events to attend".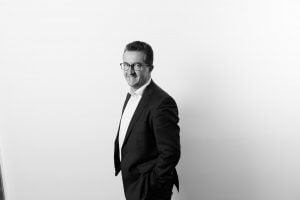 Twitter: @thomaspower
LinkedIn: Thomas Power
Our Editor Darren Parkin interviewed Thomas Power in October 2018 and discussed his career, the advancement of blockchain and crypto, and how the echoes of history will shape the future. Read the article on our website here.
Linda Xie
Linda is the co-founder of Scalar Capital, a crypto asset investment firm. She has a massive 55,400 following on Twitter, which is not surprising for this inspiring woman. She first delved into the world of cryptocurrency in 2014 when she worked for Coinbase as their product manager. However, she first became interested in the space back in 2011 when she realised crypto was currency without government control, meaning no one could take it away.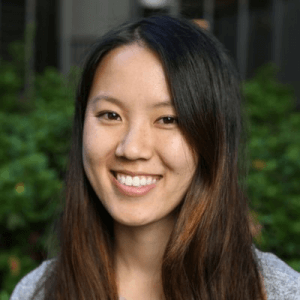 Twitter: @ljxie
LinkedIn: Linda Xie
David Siegal
David is an American entrepreneur and started his career in typography. He became a leading web designer in the 90s and a business consultant. He is CEO of Pillar Project. The goal of the Pillar Project is to "return control over personal data back to its rightful owner – the individual. Starting with an open-source wallet to store, transact, and track cryptocurrencies and tokens, the Pillar Wallet will evolve into a decentralised, personal data-management platform." He is the author of four books.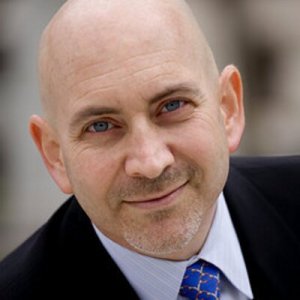 Twitter: @PullNews
Our writer Oliver Knight interviewed David in February 2019 to discuss the difficulty of running a business in a bear market and Pillar's aims for the future. You can watch the video over on Coin Rivet TV.
John McAfee
John McAfee is a British-American computer programmer and businessman who founded the software company McAfee Associates. He has been one of the biggest names in cryptocurrency since the birth of Bitcoin and is a vocal and high profile enthusiast for cryptocurrency. He has 900k followers on Twitter and appears at many high profile blockchain and crypto events.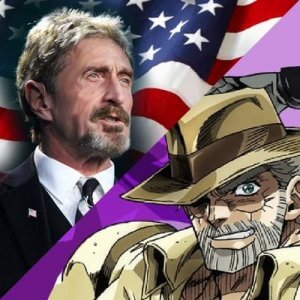 Twitter: @officialmcafee
Our Editor Darren Parkin interviewed John in January 2019 whilst he was on the run from US authorities.  He was believed to be anchored off the coast of Venezuela. You can read our interview on this link.
Marc Andreessen
Marc is an American entrepreneur, investor, software engineer and co author of Mosaic which was the first widely used web browser. He serves on the board of Facebook, eBay, Hewlett Packard Enterprise, Kno, Stanford Hospital, Bump Technologies, Anki, Oculus VR, Dialpad, and TinyCo. He has described the technology supporting cryptocurrency as "innovative and radical" and is an active supporter.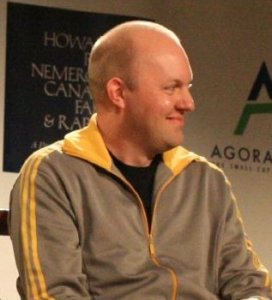 Twitter: @pmarca
Laura Shin
Laura is an independent crypto journalist and host of the Unchained podcast Big Ideas from the World's of Blockchain and Cryptocurrency. She used to be a Forbes senior editor focusing on blockchain and crypto articles. She now has a large part to play in the crypto industry with her extensive expert knowledge, making her one of the most influential women in the cryptosphere. If you aren't following Shin, you are missing out.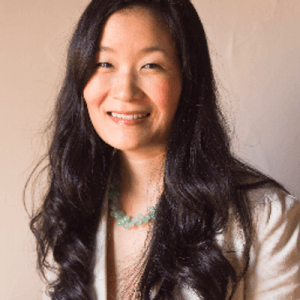 Twitter: @laurashin
LinkedIn: Laura Shin
Barry Silbert
Barry Silbert is the founder and CEO at the Digital Currency Group whose mission is to "accelerate the development of a better financial system. We build and support Bitcoin and blockchain companies by leveraging our insights, network, and access to capital." DCG is one of the industry's most prolific investors, backing more than 120 companies in 30 countries around the world, including Coinbase, Ripple, BitPay, and Circle.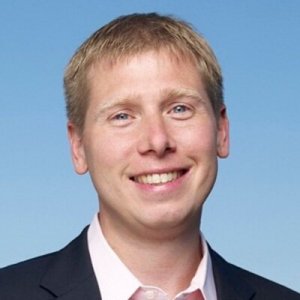 Twitter: @barrysilbert
LinkedIn: Barry Silbert
Vinny Lingham
Vinny Lingham is a US based South African internet entrepreneur who is the co-founder & CEO of Civic – an identity protection and management start-up. He was also the founder and CEO of Gyft and Yola.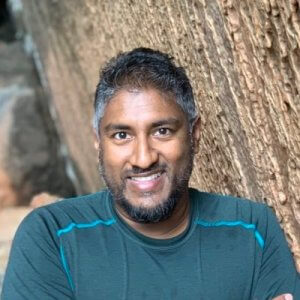 Twitter: @VinnyLingham
LinkedIn: Vinny Lingham
Anthony Pompliano
Anthony is widely referred to as Pomp and is a founder and partner at Morgan Creek Digital. Morgan Creek Capital Management, LLC is a SEC-registered investment adviser providing investment management services to institutions and wealthy families. He writes a popular daily email newsletter analysing crypto news for institutional investors.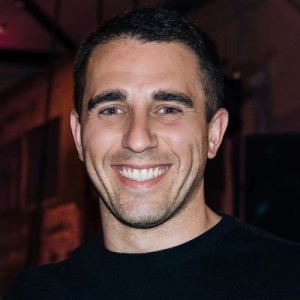 Twitter: @APompliano
Meltem Demirors
Meltem is the chief strategy officer at CoinShares. She is a digital asset manager and crypto investor with a unique experience in legacy and blockchain-based finance and cryptocurrencies. Meltem previously served as the vice president of development at Digital Currency Group, where she managed 110 investment companies in the blockchain and crypto space. Demirors is also a guest lecturer at MIT Media Lab and Oxford University, teaching all things blockchain related.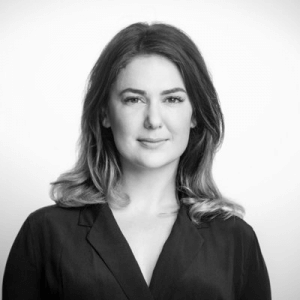 Twitter: @Melt_Dem
LinkedIn: Meltem Demirors
Charlie Shrem
Charlie has described himself as a "Bitcoin purist who believes in Bitcoin as a technology that will help the world by allowing citizens to protect their money". He is a founding member of the Bitcoin Foundation and has served as vice chairman. He was convicted for aiding and abetting the operation of an unlicensed money-transmitting business (related to the Silk Road marketplace that was shut down by the FBI in 2013).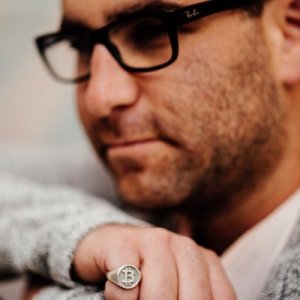 Twitter: @CharlieShrem
LinkedIn: Charlie Shrem
Gavin Andresen
Gavin is a software developer who is best known for his involvement with Bitcoin. He became involved in developing products for the Bitcoin market and was named by Satoshi Nakamoto as the lead developer of the reference implementation for Bitcoin client software. In 2012 he started the Bitcoin Foundation with the aim of supporting and developing the Bitcoin currency.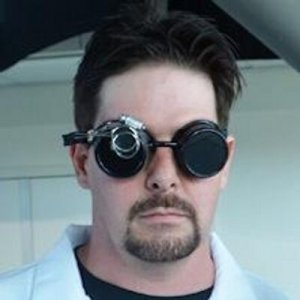 Twitter: @gavinandresen
LinkedIn: Gavin Andresen
Elizabeth Stark
Elizabeth is a blockchain educator and entrepreneur. She is a mentor of the Thiel Fellowship and has collaborated with large companies such as Google and Mozilla. She is a former professor at Stanford and Yale where she taught courses on peer-to-peer, open source software and privacy technology. She is now the co-founder of Lightning Labs and is an active member of the Bitcoin community with a Twitter following of 92,300.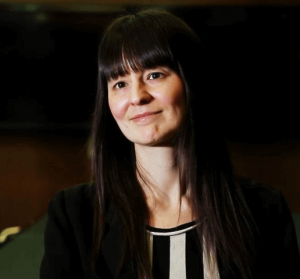 Twitter: @starkness
Cameron Winklevoss
Cameron is the co-founder and president at Gemini – a digital asset exchange and custodian to allow the purchase, sale, and storage of digital assets in a regulated, secure, and compliant manner. Gemini is one of the largest exchanges. Along with his twin brother he has competed at the Beijing Olympics in rowing and sued Facebook founder Mark Zuckerberg, claiming he stole their idea.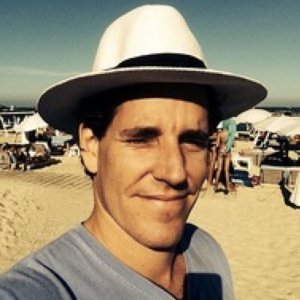 Twitter: @winklevoss
LinkedIn: Cameron Winklevoss
Jimmy Song
Jimmy is a Bitcoin educator, developer and entrepreneur. He is a Bitcoin Core Contributor and former VP of Engineering for Armory. He got into Bitcoin in 2011 and started contributing to Bitcoin open source projects since 2013. He writes a popular Bitcoin blog and has been teaching blockchain to engineers.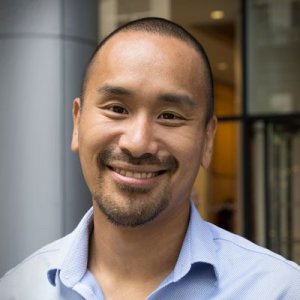 Twitter: @jimmysong
LinkedIn: Jimmy Song
Preethi Kasireddy
Preethi is the founder and CEO of TruStory, a platform for users to validate claims made in the blockchain space. She is a software engineer and an avid learner. She taught herself how to code and says she is very passionate about using software to build products that will better the world. She has previously worked for Coinbase where she helped to architect and rebuild their front-end in React.js. When she's not immersed in coding, she is writing blog posts and giving back to the crypto community with her knowledge and teachings.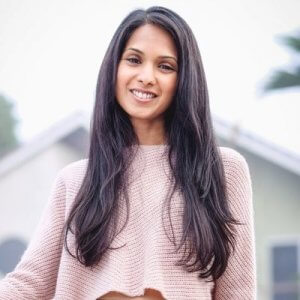 Twitter: @iam_preethi
LinkedIn: Preethi Kasireddy
Dan Tapscott
Dan is a Canadian business executive, media theorist, author, professor and co-founder of the Blockchain Research Institute. He specialises in business strategy, organisational transformation and the role of technology in business and society.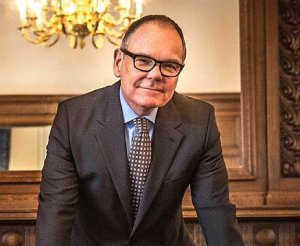 Twitter: @dtapscott
Neha Narula
Neha is director of digital currency at MIT Media Lab, where she focuses on research and the promotion of blockchain and the technology behind it. She is also a member of the World Economic Forum's Global Futures council on blockchain. Neha graduated MIT with a PhD in computer science before becoming a senior software engineer at Google.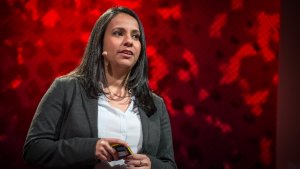 Twitter: @neha
LinkedIn: Neha Narula
David Schwartz
David is the CTO at Ripple. Ripple was conceived by Jed McCaleb and built by Arthur Britto and David Schwartz. Pre-Ripple he was CTO for WebMaster. He developed encrypted cloud storage and enterprise messaging systems for organisations like CNN and the National Security Agency (NSA).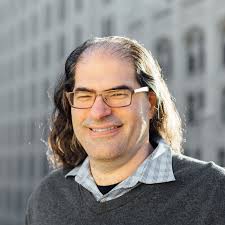 Twitter: @JoelKatz
LinkedIn: David Schwartz
Tim Draper
Tim is an American venture capital investor and the founder of Draper Fisher Jurvestson (DFJ). DFJ "invests in technology companies serving the needs of consumers and enterprises, as well as companies creating disruptive technologies such as commercial space exploration, robotics, and sustainable transportation". He also founded Draper Associates and Draper University.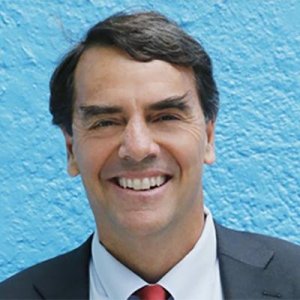 Twitter: @TimDraper
LinkedIn: Tim Draper
Amber Baldet
Amber is a board member at Zcash and co-founder and CEO of Clovyr, a development framework that builds tools to help orgnaisations to be smart about how data is collected. Before this, she previously led JP Morgan's Blockchain Centre of Excellence. Baldet is a leading voice on the practical application of blockchain technology within the financial industry and beyond.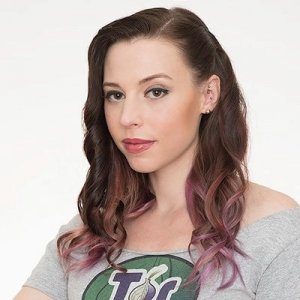 Twitter: @AmberBaldet
LinkedIn: Amber Baldet
Balaji S. Srinivasan
Balaji is the CTO of Coinbase. Founded in June of 2012, Coinbase is a digital currency wallet and platform where merchants and consumers can transact with new digital currencies like Bitcoin, Ethereum, and Litecoin. He is also the co-founder of Counsyl, Earn, Teleport, and Coin Center.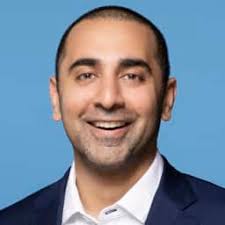 Twitter: @balajis
LinkedIn: Balaji S. Srinivasan
Spencer Bogart
Partner at Blockchain Capital, which invests in blockchain related companies. Former Bitcoin analyst and VP at Needham & Co.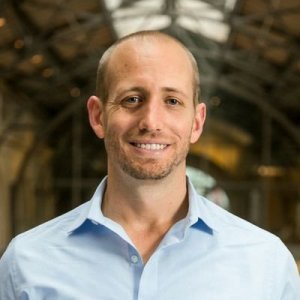 Twitter: @CremeDeLaCrypto
LinkedIn: Spencer Bogart
Joseph Young
Joseph is a Hong Kong based financial analyst and journalist – writing cryptocurrency articles for well-known publications. In his own words: "I'm passionate about cryptocurrency and blockchain technology, especially the potential of major digital currencies to render financial institutions and banks unnecessary."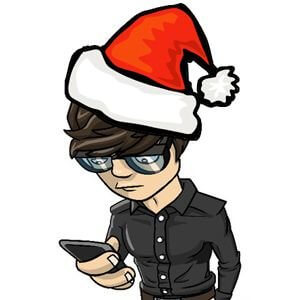 Twitter: @iamjosephyoung
Emin Gün Sirer
Emin is a professor at Cornell University and co-director of IC3 – the Initiative for CryptoCurrencies and Contracts. IC3 is an initiative of faculty members at Cornell University, Cornell Tech, EPFL, ETH Zurich, UC Berkeley, University College London, UIUC and the Technion. He also founder Ava Labs and co-founded bloXroute Labs.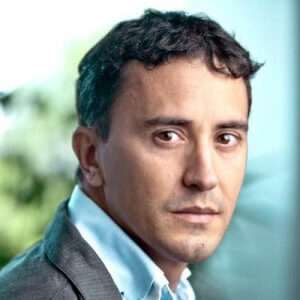 Twitter: @el33th4xor
LinkedIN: Emin Gün Sirer
Tiffany Hayden
Independent advisor, vocal supporter of Bitcoin and Ripple. In her own words "as an independent adviser, I help professionals and organizations in the finance industry understand Blockchain technology in simple terms. Whether in a private setting or a group workshop, I'm happy to share my knowledge to help others understand these complex topics".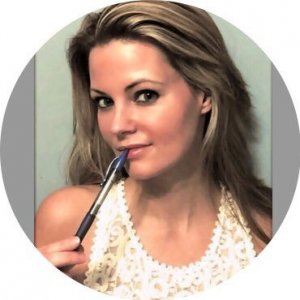 Twitter: @haydentiff
LinkedIn: Tiffany Hayden
Jon Matonis
Jon is a monetary Economist and a founding Director at the Bitcoin Foundation which "co-ordinates the eff­orts of the members of the Bitcoin community, helping to create awareness of the benefits of Bitcoin, how to use it and its related technology requirements, for technologists, regulators, the media and everyone else globally."  He is also CEO of Hushmail, Startup Team at RSA's VeriSign and Chief Currency Dealer at VISA.
Twitter: @jonmatonis
LinkedIn: Jon Matonis
Jackson Palmer
Jackson is a Product Manager at Adobe and the creator of Dodgecoin – an open source P2P digital currency which "sets itself apart from other digital currencies with an amazing, vibrant community made up of friendly folk just like you." He has a large You Tube following.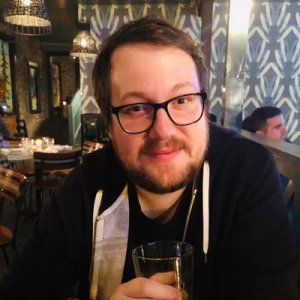 Twitter: @ummjackson
LinkedIn: Jackson Palmer