Welcome to the Doggy Trinity… Come crawl along with us as we sniff out the top three dog-themed meme coins in the crypto space – you may even be in for a treat!
In this article, we'll be exploring recent news with our top two crypto meme projects – Dogecoin (DOGE) and Shiba Inu (SHIB) – which are both two incredible coins that have climbed their way up the ranks within the top 15 cryptos.
So often we look at the giants of crypto and rarely leave any room for up-and-coming trailblazer crypto projects. That's why we'll also be looking at this exciting undiscovered pup that's doing incredible in its presale – Dogetti (DETI).

Dogecoin and Shiba Inu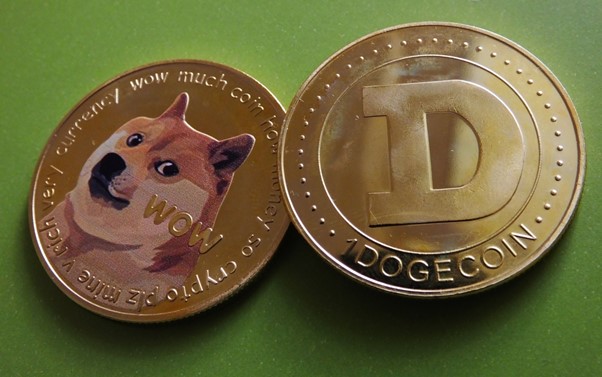 In 2013, Dogecoin rose to prominence thanks to a community of meme lovers who wanted to experiment with cryptocurrency. Eventually, websites like Reddit and Dogecoin began paying their content creators with Dogecoin, which caused Dogecoin to soar in value relative to other cryptocurrencies, particularly Bitcoin (BTC) in 2014.
Elon Musk, the founder of SpaceX and the most globally iconic Dogecoin advocate, frequently began tweeting about a fake "Doge" magazine cover after that, which caused the value of this to skyrocket. Since then, celebrities such as rapper Snoop Dogg and Gene Simmons began tweeting about and shouting out Dogecoin all over their socials. Dogecoin's value increased by approximately 600% after Elon Musk tweeted, "Doge barking at the moon," in April 2020. Dogecoin's market cap is at a massive $11,728,008,207!
Anonymous creator Ryoshi invented the Shiba Inu (SHIB) token in August 2020. We are unclear about the genuine identity of the creator, just like with Bitcoin and Satoshi Nakamoto. Ryoshi might not only be a single person, but rather a collection of persons for all we know.
The Shiba Inu ecosystem is a network of people and organisations that collaborate together to enhance the Shiba Inu network and users can interact with the Shiba Inu network by using services and applications developed by developers.
The advantages that SHIB may have over Doge are a faster block time, higher supply, and lower market cap. Whereas Dogecoin, as the original meme coin, has the support of Icons such as Elon Musk.
Double Up On Dogetti

Dogetti (DETI) is a ground-breaking new meme coin that seeks to dominate the meme coin market by cultivating a close-knit and loyal community known as the "Dogetti family" – aiming to have a genuine shared purpose amongst its holders.
Dogetti's creators intend to develop DogettiSwap, a decentralised exchange so that family members can trade Dogetti and other digital assets in a safe and secure setting. In addition, they will provide Dogetti NFTs, which enable owners to adopt a Dogetti pet and utilise it as a virtual friend. Access to special events and the content will be made possible via the NFTs, which will be one-of-a-kind and scarce.
Committing to the equality of the family, members of the community can submit and vote on recommendations for the growth and direction of the Dogetti project through DogettiDAO. This enables a genuinely decentralised and community-driven decision-making process, giving all participants a voice and allowing them to actively determine the project's future.
These features combined make Dogetti an extremely bullish project with the potential to absolutely moon! The Dogetti are no joke, they could even wipe out the heads of the other dog families – watch out DOGE and SHIB.
The Wrap-Up
Now that you've met the Doggy Trinity of Crypto, you can see why investors everywhere are going barking mad for these meme tokens! Dogecoin and Shiba Inu are two of the most established meme coins that continue to hold their grand weight, given their support from icons and their hard-working teams. Dogetti is a brand-new gem with immense potential to skyrocket, so it could be a great idea to get ahead early during their presale!
Dogetti (DETI)
Presale: https://dogetti.io/how-to-buy
Website: https://dogetti.io/
Telegram: https://t.me/Dogetti
Twitter: https://twitter.com/_Dogetti_
Disclaimer: The views and opinions expressed by the author should not be considered as financial advice. We do not give advice on financial products.