Tired of investing in boring, traditional stocks? Are you looking for something more exciting, more energetic, and more dog-like? Look no further than dog meme coins – the hottest trend in the cryptocurrency market! This top dog trio could do way more than triple your treats: Dogetti (DETI), Dogecoin (DOGE) and Shiba Inu (SHIB).

Dogetti – The New Dog With A Bag Of Treats
A new pup is about to take the cryptocurrency world by storm! Meet the Dogetti (DETI) family, the latest and greatest dog-themed meme coin that's sure to have investors barking with excitement.
Inspired by the fun Mafia style, the Dogetti family isn't one to mess with. But don't worry, as they're not looking to whack anyone – unless it's with some serious gains! That's right, Dogetti wants to reward its loyal and strong community (aka family) with frequent payouts thanks to its 2% reflection protocol. That means the whole family can eat well and share in the wealth too.
But that's not all, folks. Dogetti is also launching DogettiSwap – a decentralised marketplace where you can exchange any ERC20 token with another. And the best part? It's user-friendly, so even if you're a crypto newbie, you can still access the market with ease. DogettiSwap uses top-notch tech (Uniswap) to make sure your trades are lightning-fast and won't cost you an arm and a leg.
With Dogetti NFTs, you can mint your very own Dogetti pet/companion, and there will be several Dogetti NFT drops in the future where you can collect, buy, trade, and sell. It's like having a virtual pack of pups that you can take with you anywhere you go!
So, if you want to get in on the ground floor of this exciting new crypto venture, be sure to jump on board the Dogetti presale. With so many pawsome features, it's sure to be a howling success!
Dogecoin and Shiba Inu – Crypto Top Dogs Reign Supreme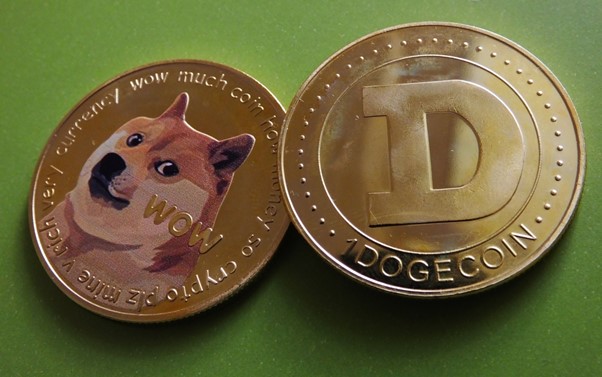 Currently, the two of the most popular dog meme coins are Dogecoin (DOGE) and Shiba Inu (SHIB). Both have gained a massive following in recent years and have seen significant price increases.
First up, let's talk about Dogecoin, the OG meme coin that's been riding high on its internet fame for a while now. It's been a bit overshadowed by Shiba Inu lately, but it's not going down without a fight. Rumor has it that Elon Musk, the king of meme culture and a staunch Dogecoin supporter, might be planning to add a payment system to Twitter that could incorporate our favorite Shiba-loving coin. Can you imagine tweeting and tipping in Dogecoin?
Speaking of Shiba Inu, this little pup has been making some serious waves in the crypto world. It started calling itself the "Dogecoin killer," which is some bold talk, but it's been backing it up with some serious moves. Shiba Inu recently burned over 1 billion tokens in the first month of 2023 through its burn portal. And that's just the beginning! There are whispers that the upcoming launch of Shibarium layer-2 could lead to the burning of trillions of tokens.
So, whether you're a Dogecoin diehard or a Shiba Inu stan, there's no denying that these meme coins are shaking up the crypto world!
Final Thoughts
Investing in dog meme coins like Dogetti, Dogecoin, and Shiba Inu can be a fun way to diversify your investment portfolio. Their cute mascots and vibrant online communities have helped to create a loyal following, and recent updates and initiatives only add to their appeal!
And who knows – with the right endorsements and partnerships, these dog meme coins could become the next big thing in the cryptocurrency market. So why not take a chance on man's best friend?

Dogetti (DETI)
Presale: https://dogetti.io/how-to-buy
Website: https://dogetti.io/
Telegram: https://t.me/Dogetti
Twitter: https://twitter.com/_Dogetti_
Disclaimer: The views and opinions expressed by the author should not be considered as financial advice. We do not give advice on financial products.