The first decentralised cryptocurrency, Bitcoin, was created in 2008 and has since become the leading light in the digital currency ecosystem and the biggest cryptocurrency in the market. The question of who created Bitcoin has however become one which seemingly is not ready to leave the lips of crypto enthusiasts.

In this article, we will answer the recurring question of who created bitcoin, as well as talk about two of the biggest cryptocurrencies making waves in the market: Dogecoin and Big Eyes Coin.
Who Created Bitcoin?
Since its launch in 2009, the virtual money known as Bitcoin has gained popularity. However, the true name of the person who created Bitcoin and goes by the alias "Satoshi Nakamoto" has remained unknown. Bitcoin was developed as a substitute for conventional currencies in order to provide a decentralised, peer-to-peer payment system that was not under the authority of any governmental or financial entity. Its blockchain technology enables transactions that are private, transparent, and unchangeable.
Bitcoin: Fairy tale By The Anonymous Author
With a market capitalization of over $1 trillion as of March 2023, Bitcoin has established itself as a household brand. It is regarded as the first and most valuable cryptocurrency, and as a result of its popularity, numerous other virtual currencies, such as Dogecoin and Big Eyes Coin, have been produced.
Despite its small beginnings, Bitcoin has gained popularity over the years and is now recognized as a valid form of payment by a large number of companies and people globally. Its worth has also increased dramatically, with a price peak of over $60,000 in 2021. Having grown from fractions of cents into a trillion-dollar platform, many has describe the story as a "fairy tale by the anonymous author", as till date, nobody indeed knows who created Bitcoin.
Dogecoin: Joke King To Doge King
Dogecoin (DOGE) is a dog-themed meme coin which started out as a joke, but it has since grown into a 'serious' and competitive cryptocurrency with a market value of over $10 billion as of March 2023. Its value has also undergone major changes, with an all-time high price of over $0.80 in 2021.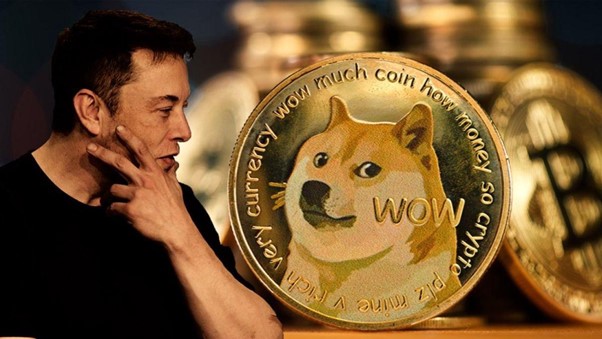 Dogecoin (DOGE) has enjoyed massive acceptance in the online community, especially celebrities like billionaire inventor, Elon Musk who has constantly talked about the cryptocurrency on his twitter account, creating a media frenzy about it.
Big Eyes Coin: The CATalyst Raising The Bar
Big Eyes Coin (BIG) is a cat-themed cryptocurrency that has taken the market by surprise, constantly raising the bar high, recording the biggest presale in recent history of cryptocurrency. Big Eyes has also shown its philanthropic side by pledging 5% of its earnings to ocean charities around the world.
That is not all, Big Eyes Coin has now launched a Vault Pin! Here, more and more amazing bonuses are up for wins! Simply go to the website and enter the vault pin before you purchase your tokens and you will get the following loot boxes, depending on your purchase. If you enter the vault pin 819 you will get free loot boxes. For instance:
$100 gets you a saver tin (Could win up to $1000 worth of BIG)
$1000 gets you a cutebox (Could win up to $10,000 worth of BIG)
$5000 gets you a Kitty Vault (Could win up to $25,000 worth of BIG)
$10,000 gets you a super saiyan box (Could win up to $100,000 worth of BIG)
$100,000 gets you a Excali-Paw Chest (Could win up to $1 Million worth of BIG)
The more you spend the more loot boxes you will receive. This also works within each threshold, for example if you spend $200, you will receive 2 saver tins.
If you spend $1100, you would receive a Cutebox and a Savers Tin.
The Vault pin must be 819.
This is the biggest cryptocurrency bonus promo! Visit the Big Eyes Coin website right away and benefit from this amazing opportunity!

Find out more about Big Eyes Coin (BIG):
Presale: https://buy.bigeyes.space/
Website: https://bigeyes.space/
Telegram: https://t.me/BIGEYESOFFICIAL
Disclaimer: The views and opinions expressed by the author should not be considered as financial advice. We do not give advice on financial products.