Another luxury home has come on the market advertised for sale in cryptocurrency.
The €3m property – a five-bedroom luxury villa in Tenerife – is being offered up for 525 Bitcoins.
Nestled in the exclusive hillsides of La Caleta in the south west of the island, 'The Palms' boasts a 2,645 square metre plot with the main residence, large outdoor pool, barbecue area and extensive gardens with more than 60 palm trees.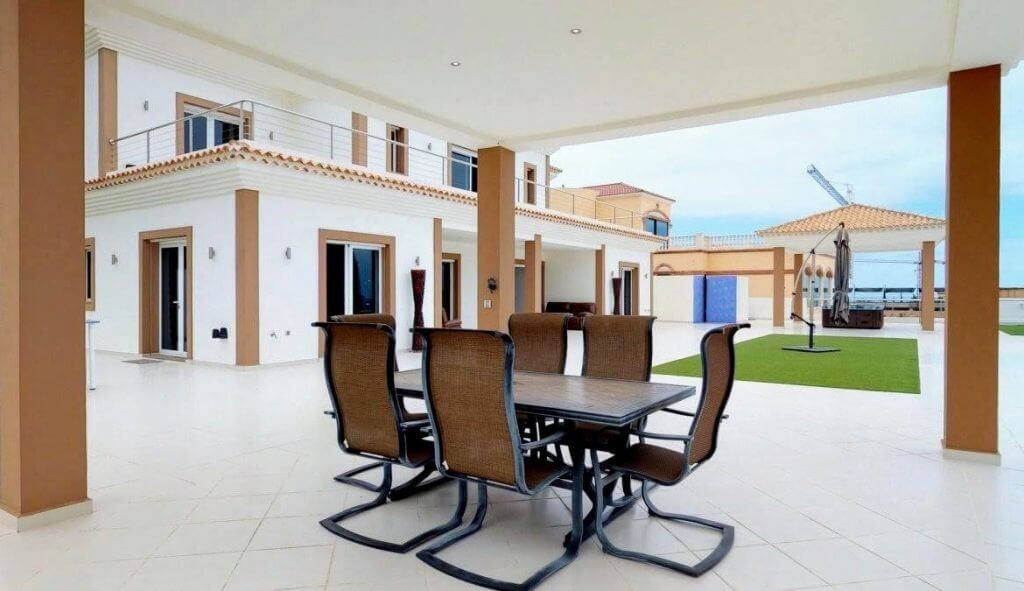 The 343 sqm villa is only four years old and the first floor rooms have views out to the Atlantic and the nearby island of La Gomera. It's a short walk to Los Lagos – the nine-hole Costa Adeje golf course.
The Palms is up for sale with Malta-based CryptoHomes which recently posted the first property available for cryptocurrency – a palazzo in the Maltese capital of Valetta on sale for 550BTC.
Both sales have caught the eyes of investors throughout the world and, according to Dennis Avorin – one of the partners at Cryptohomes, the latest property is another first.
"Since our launch of CryptoHomes.io we have attracted a satisfying amount of attention from across the globe," he said.
"Both from potential buyers and from homeowners and real estate agencies interested in listing luxury properties on our site.
"The luxury villa in Tenerife for the price of 3.2 million EUR equivalent in BTC listed this week is an excellent addition and, as far as I know, it will be the first real estate sale in Tenerife for Bitcoin once it sells."