Iran has offered a bounty to anyone who exposes the illegal mining of cryptocurrency.
Three months ago, Iran launched a crackdown on the illegal use of subsidised electricity for mining currencies like Bitcoin.
Anyone who exposes people using state-subsidised power for mining digital currencies will be handed up to 20% of any cash recovered after prosecution, reports Iranian news outlet PressTV.
The move follows new regulations over the price of electricity in the country.
Iran's Energy Ministry spokesman Mostafa Rajabi said mining digital currencies using the national electricity grid would be banned during peak hours of consumption in Iran, which he said spanned over 300 hours a year.
He added that an average price for the export of electricity, a fixed sum of 9,650 rials ($0.08) for each kilowatt hour (KWh), will be used at other times of the year as a baseline to calculate the price of the power consumed by miners.
Reports over the summer showed police hunting down miners in places like abandoned factories and livestock units where prices for electricity are low.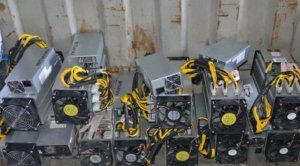 Rajabi said the government would offer incentives to those who set up their own power plants for mining digital currencies.
In June, Coin Rivet reported how Iranian Bitcoin miners are starting to utilise free energy given to nationwide mosques in order to mine cryptocurrency.
According to Oxford University researcher Mahsa Alimardani, Iran reportedly now has 100 miners situated in mosques around the country, earning an estimated annual income of around $260,000.
"Mosques receive free energy in Iran. Iranians have set up Bitcoin miners in them.
"There's around 100 here, producing around $260,000 USD a year. This money goes a long way in Iran's choked sanctioned economy," Alimardani wrote on Twitter.
Disclaimer: The views and opinions expressed by the author should not be considered as financial advice. We do not give advice on financial products.