The surging popularity of meme coins has mesmerised both experienced investors and newcomers within the cryptocurrency realm. One influential figure who has played a significant role in shaping this trend is Elon Musk, the visionary entrepreneur behind Tesla and SpaceX.
In this article, we will delve into Musk's impact on meme coins, focusing on the notable examples of Dogecoin (DOGE) and Shiba Inu (SHIB) while examining the potential of Caged Beasts (BEAST), an innovative meme coin, to capture Musk's attention and contribute to its resounding triumph.
Join us as we embark on an exploration of the exhilarating world of utility-driven meme coins and uncover the endless creative possibilities that captivate their vibrant communities.
Exploring the Meme Coin Revolution: Dogecoin, Shiba Inu, and the Musk Factor!
Originally conceived as a playful cryptocurrency adorned with the beloved "Doge" meme, Dogecoin witnessed an unprecedented surge in popularity when Elon Musk openly expressed his affinity for it. Through his tweets and public endorsements, Musk propelled Dogecoin into the mainstream, resulting in a remarkable spike in its market value. This newfound attention not only led to widespread adoption but also fostered a passionate community affectionately known as "Shibes."
In a similar vein, Shiba Inu, drawing inspiration from Dogecoin, emerged as yet another meme coin heavily influenced by Musk. Boasting an endearing Shiba Inu dog logo and riding on the coattails of the "Doge" meme culture, Shiba Inu swiftly gained traction. Musk's tweets referencing Shiba Inu further amplified its visibility and enticed investors who aspired to replicate the triumphs of Dogecoin.
The Rise of Caged Beasts: Cryptosphere's Most Anticipated Invasion!
The crypto world is currently abuzz with the imminent breakthrough of a dynamic newcomer that's poised to escape its metaphorical cage and unleash an unstoppable wave of momentum in the market – Caged Beasts. The resounding roar of these Caged Beasts is making crypto investors turn heads!
But here's the thrilling twist: Caged Beasts is much more than just a coin—it's an entire community. The concept behind this crypto is to create an ecosystem of like-minded enthusiasts, where the excitement transcends the mere digits on your screen. With such a platform, investors will experience mind-bending competitions, heart-pounding bonuses, and unforgettable events that will keep them on the edge of their seats.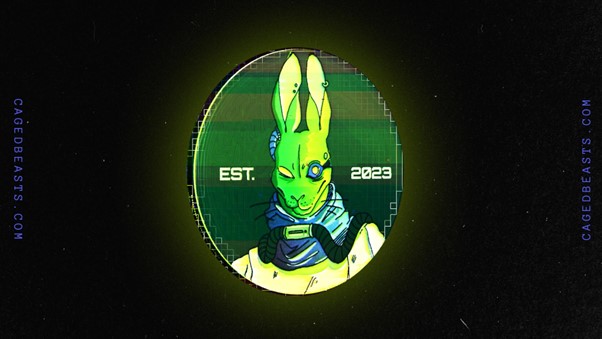 This new crypto platform also provides its community with an unprecedented democratic experience, where ample opportunities await for them to vote on the future direction of Caged Beasts. Meaning, that the voice of its community holds immense power in this untamed crypto jungle.
And let's not overlook the icing on the cake: NFT releases. As an integral part of this exhilarating community, investors will gain exclusive access to insider information about upcoming NFT drops, placing them at the forefront of the action and enjoying VIP treatment.
It appears as if this unleashed beast is ready to captivate the stage and embark on the ride of a lifetime along with its community to venture into the untamed world of cryptocurrencies!
Find out more about Caged Beasts (BEAST):
Website: https://cagedbeasts.com
Twitter: https://twitter.com/CAGED_BEASTS
Telegram: https://t.me/CAGEDBEASTS
Disclaimer: The views and opinions expressed by the author should not be considered as financial advice. We do not give advice on financial products.