In the dynamic world of cryptocurrencies, new concepts and trends are continuously emerging, piquing the curiosity of both investors and crypto enthusiasts. One aspect attracting attention is the meteoric rise of cryptocurrency itself, particularly meme tokens like Dogecoin (DOGE), and the eagerly anticipated Big Eyes Coin (BIG). The cryptocurrency community is now experiencing a level of excitement that has never been seen before.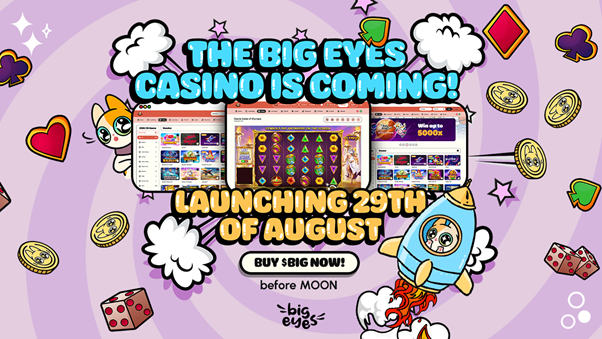 Unveiling The Cryptic Chessboard: Bitcoin's Fate Hangs In The Balance
Bitcoin markets showed modest gains as traders sought stability above $28,000, reaching a two-week high of over $28,450. Short-term profit-taking sentiment pushed the price lower to around $27,850. However, Bitcoin remained up about 10% from its recent low of $26,000 on May 25. The gains were fueled by optimism around the U.S. averting a default after an agreement to raise borrowing limits. The weakened U.S. dollar contributed to Bitcoin's rise, with a potential rally to $31,000 in June, representing a 10% increase from current levels.
Glassnode's Checkmate study highlights the significant impact of short-term holders (STH) on Bitcoin's trajectory. Metrics like STH-MVRV, STH-SOPR, and profit/loss ratios are closely monitored. Inactive holders hinder price objectives, while active participation inspires confidence. STH's actions carry substantial influence, shaping the market. Analysts track these metrics diligently, expecting retracements in the 2023 bull market. Bitcoin bulls must showcase unwavering dedication to price increases. Ultimately, market players collectively shape Bitcoin's path forward.
Dogecoin's Meme Magic: From Viral Phenomenon To Bullish Potential
The original meme coin, Dogecoin, captivated the crypto community with its appeal to online culture and celebrity endorsements. It swiftly garnered popularity and a devoted group after being influenced by the well-known Doge meme. Dogecoin gained acceptance as a payment option on websites like Reddit and Twitch despite having little practical purpose.
When examining its recent activity, Dogecoin made a breakout from a bullish falling wedge but then retracted. A double-bottom pattern with significant buying pressure, however, formed and suggested probable bullishness. A positive short-term prognosis is further supported by the wave count and RSI readings. Fibonacci retracement levels indicate that $0.087 to $0.091 could act as resistance during a pullback. However, a price decline below $0.069 would continue the bearish trend and can result in a price of $0.050.
Big Eyes Coin: Weaving Utility To Meme Coins
Be prepared for an exciting show as Kitty Cuddlers gets ready for the highly anticipated Big Eyes Coin presale finale on June 3. As a result of the brave foray into the world of online casinos and P2E adventures that have enchanted the public, hearts are racing in anticipation of the grand launch on June 15, 2023. A gripping shift is coming for BIG with the thrilling return of the Stage 3 price of $0.00017. Everyone will be on the edge of their seats as a result of the frenzy of interest and anticipation this comeback will generate.
The ERC-20 cryptocurrency Big Eyes Coin emerges as a pioneer in the decentralized exchange (DEX) industry with its ground-breaking platform, BIG Swap. Prepare yourself for a tsunami of excitement. From the beginning, this innovative company has enchanted its customers with unique products like the captivating BIG Loot Box Trading Cards and alluring promo codes that promise a plethora of advantages. The meme coin has accomplished a great deal by raising an incredible $46 million during its initial coin offering (ICO) and is currently just $5.5 million away from meeting its audacious $51.5 million hard ceiling. The story of BIG has never ceased to enthrall and astound, igniting the passion of both investors and enthusiasts.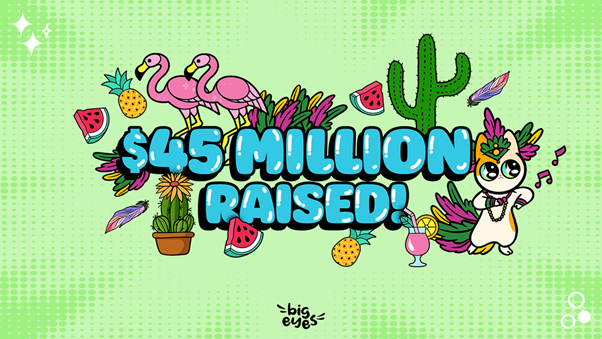 BIG has established a vibrant, adorable community. BIG was able to successfully establish itself in the midst of the glut of Doge-themed meme coins, demonstrating to the world that we could carve out a unique niche for ourselves without following the crowd. Additionally, BIG has created its very own online BIG casino, which will exclusively benefit our devoted BIG holders.
Big Eyes Coin will also grow to be a top Play-to-Earn project in the web3 and cryptocurrency sectors! In light of all of this, the moment has come to take advantage of this presale! There is no turning back now that $BIG could sell out at any second! Buy Big Eyes Coin immediately because once $BIG is gone, these low prices are never coming again!
The Final Say
The fate of Bitcoin remains uncertain, influenced by short-term holders and market dynamics. Dogecoin shows bullish potential, while Big Eyes Coin's presale finale sparks excitement in the decentralized exchange industry. The crypto world is brimming with anticipation and opportunity.

Find out more about Big Eyes Coin (BIG) at:
Presale: https://buy.bigeyes.space/
Website: https://bigeyes.space/
Telegram: https://t.me/BIGEYESOFFICIAL
Instagram: https://www.instagram.com/BigEyesCoin/
Twitter: https://twitter.com/BigEyesCoin
Disclaimer: The views and opinions expressed by the author should not be considered as financial advice. We do not give advice on financial products.