The cryptocurrency market is one of the most exciting and rapidly growing industries in the world today, offering an array of opportunities for investors to generate substantial profits. Despite market fluctuations and volatility, cryptocurrencies continue to gain mainstream acceptance and recognition as a legitimate asset class.
One such cryptocurrency that has garnered significant attention in recent times is Big Eyes Coin (BIG). This new meme-based cryptocurrency is presently in its presale phase and is already gaining traction among investors who are looking to purchase BIG tokens at a discount. BIG's unique approach to gamifying the crypto experience with its Loot boxes offer has made it an attractive option for those seeking to diversify their portfolio.
However, Big Eyes Coin (BIG) is not the only cryptocurrency worth considering. Bitcoin (BTC) and Huobi Token (HT) are two established players in the game with promising long-term prospects. In this article, we will explore how to earn massively with BIG, BTC, and HT.
Bitcoin (BTC): The Market's #1 Cryptocurrency
Bitcoin, the pioneer of cryptocurrencies, needs no introduction. The goal of the Bitcoin project is to create a decentralized digital currency that can be used for peer-to-peer transactions without the need for intermediaries such as banks or governments.
Bitcoin's unique features include its decentralized nature, its limited supply, and its ability to be used for anonymous transactions. The Bitcoin network uses a consensus algorithm called Proof of Work (PoW), which requires miners to solve complex mathematical problems to add new transactions to the blockchain.

Bitcoin (BTC) has had a significant impact on the crypto market. It sparked a new era in finance and inspired the development of numerous other cryptocurrencies and blockchain projects. Additionally, the growing adoption of Bitcoin as a store of value has caught the attention of investors worldwide. Many investors see Bitcoin as a hedge against inflation and a safe haven asset in times of economic uncertainty.
Bitcoin (BTC) has experienced significant growth and volatility over the years. In 2023, it is expected that BTC will continue to be a major player in the crypto market. Analysts predict that it could reach new all-time highs of $100,000 or more, making it a potentially profitable investment for those who take the risk.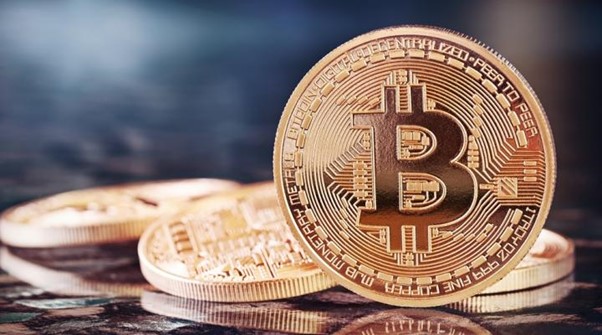 Huobi Token (HT): The Market's Most Reliable Exchange Platform
Huobi Token (HT) was created to provide users with a more efficient and convenient way to use the platform's services. The unique application of HT is its use as a means of payment on the Huobi Global exchange. HT can be used to pay trading fees as well as to purchase premium services on the platform.
Huobi Token's competitive advantage is its strong backing from the Huobi exchange, one of the largest and most reputable exchanges in the world. The token is also actively supported by the Huobi community, which is one of the largest and most active in the cryptocurrency world.
Noteworthy upgrades include the recent launch of the Huobi Prime platform, which provides HT holders with exclusive access to high-quality projects, and the integration of HT into the Huobi Wallet, making it easier for users to store and manage their tokens. As of February 2, 2023, the price of HT was $25.26.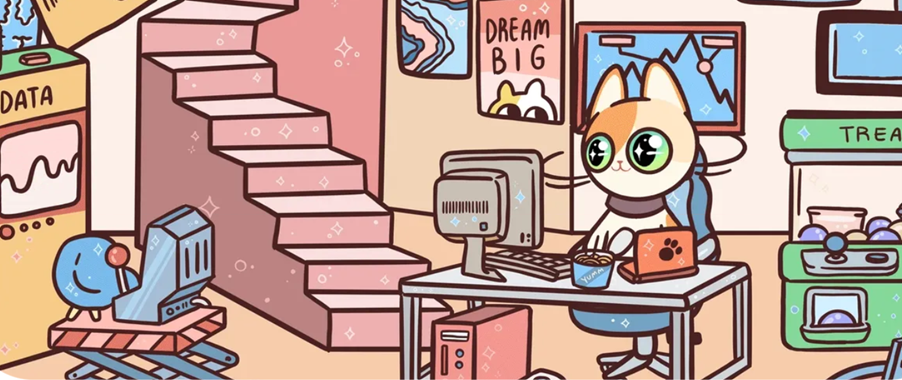 Big Eyes Coin (BIG): A New Way to Win Big in the Crypto World
Big Eyes Coin (BIG), the cat-themed cryptocurrency that took the crypto industry by storm with breakthrough presales and a 200% launch bonus that made early investors excited, has announced another earth-shattering giveaway: The Loot Boxes! Big Eyes Coin's Loot Boxes offer a unique and exciting opportunity to potentially win big in the crypto world. As a part of the biggest presale in recent history, these mystery boxes are designed to keep the fun and excitement alive in the crypto community.
The concept of mystery boxes, or Loot Boxes, is associated with rewards in the gaming world, but Big Eyes Coin has taken it a step further. Unlike other Loot Boxes that offer virtual rewards, Big Eyes Coin's Loot Boxes offer actual financial gains. This means that each box contains a random amount of $BIG tokens that can be potentially won by investors.

But don't worry, investors can rest assured that they won't receive a prize worth less than the value they spent buying the box. Each Loot Box is carefully designed to offer a fair chance of winning a significant amount of $BIG tokens.
As a limited edition offer, the Loot Boxes are a unique way to be a part of the Big Eyes Coin community and potentially win big in the crypto world. So, don't miss out on this exciting opportunity and join the Big Eyes Coin community today to get your hands on a Loot Box!
For More Information On Big Eyes (BIG) :
Join Presale: https://buy.bigeyes.space/
Website: https://bigeyes.space/#signup
Telegram: https://t.me/BIGEYESOFFICIAL
Disclaimer: The views and opinions expressed by the author should not be considered as financial advice. We do not give advice on financial products.