A Chinese politician has slammed Facebook's proposed Libra crypto as a "delusional" project that is doomed to fail.
Huang Qifan, the former mayor of the economic powerhouse of Chongqing in southwest China, said decentralised blockchain-based currencies that challenge fiat currencies will cause "chaos".
The Chinese government recently announced it will launch its own cryptocurrency to rival Facebook's looming Libra coin this year.
"Some companies are trying to challenge sovereign currencies by issuing Bitcoin and Libra – this is delusional to me," Huang said in a speech at a financial conference in Shanghai.
"If commercial companies can issue various currencies, this world will be in chaos. That is equivalent to returning to the primitive society.
"This is ridiculous, so I personally believe that Facebook's Libra would never be a success."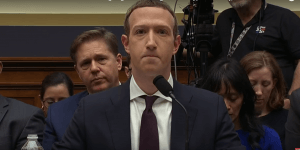 Libra is a blockchain-based digital currency planned to be launched in 2020. Facebook aims to let its nearly two billion users pay and send digital cash using Libra.
Last week, Facebook CEO Mark Zuckerberg was grilled by US lawmakers over Libra, but claimed that China will race ahead in the crypto space if Libra is shackled.
The social media pioneer admitted legislators are right to be concerned about the social media giant's planned cryptocurrency.
But in a statement to the House Financial Services committee, he added that America risks lagging behind as it debates the issue.
Libra has come under fire from financial regulators across the world.
French Finance Minister Bruno Le Maire recently voiced fears that two billion people turning to Libra for online transactions will leave governments in the dark when deciding financial policy.
But Russia says it may ban Facebook and Telegram if the US decides to block the launch of Libra.