Lightning Labs has released the alpha version of its Lightning mobile app for iOS and Android platforms.
With the release of the new mobile application, users can now send Bitcoin instantly around the world using their mobile phone, with full control over their own funds and data.
We've released the mainnet alpha of our Lightning Mobile App for iOS & Android, the first on all major platforms! ⚡️?

Send money instantly around the world. Control your own funds and data with Neutrino and Autopilot. Read more and try it out here: https://t.co/d9V6P2dkzf pic.twitter.com/OnGNI8qik6

— Lightning Labs⚡️ (@lightning) June 19, 2019
Following the recent release of the firm's Lightning app on desktop, the alpha release on mobile means the app is now available across the full platform suite of iOS, Android, Windows, macOS, and Linux.
In the announcement blog post, the team said that they had "designed the mobile app to be approachable for a wide range of users", with "a clean user interface and a goal to hide complexity" for new users.
The team also confirmed that as with the desktop app, "the mobile app integrates a fully functional Lightning Network node using our very own LND".
Includes Neutrino and Autopilot features
The new mobile app also includes the same two core technologies that power the desktop app. The first, Neutrino, is a "light client specification that allows non-custodial Lightning wallets to verify Bitcoin transactions", giving improved privacy without needing to sync the full Bitcoin blockchain (which is about 225 GB).
The second feature is Autopilot, which helps users select which node to open a channel with (as the team think this is something many users will not be equipped to do).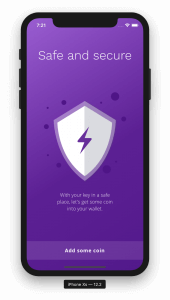 Commenting on the launch, the CEO of Lightning Labs, Elizabeth Stark – seemingly in a nod to the great infrastructure vs service provider debate – said: "When it comes to AOL vs the internet, I'm betting on the internet every time."
It's still early days, but with the technology-focused company now completing the release of its full suite of interoperable tools for Bitcoin's most prominent layer-two scaling solution, the project is taking another small step closer to its goal of delivering instant digital micropayments for all.
For more news, guides, and cryptocurrency analysis, click here.