On Aug. 2, Magic Eden announced its plans to go to Ethereum, bringing the Solana-based marketplace to a second chain. The move comes several months after its competitor and the world's largest NFT marketplace, OpenSea also attempted to go multichain without significant success. 
In this article, we will go over Magic Eden and its unique features, how it compares to OpenSea, and what potential investors need to know.
What is Magic Eden?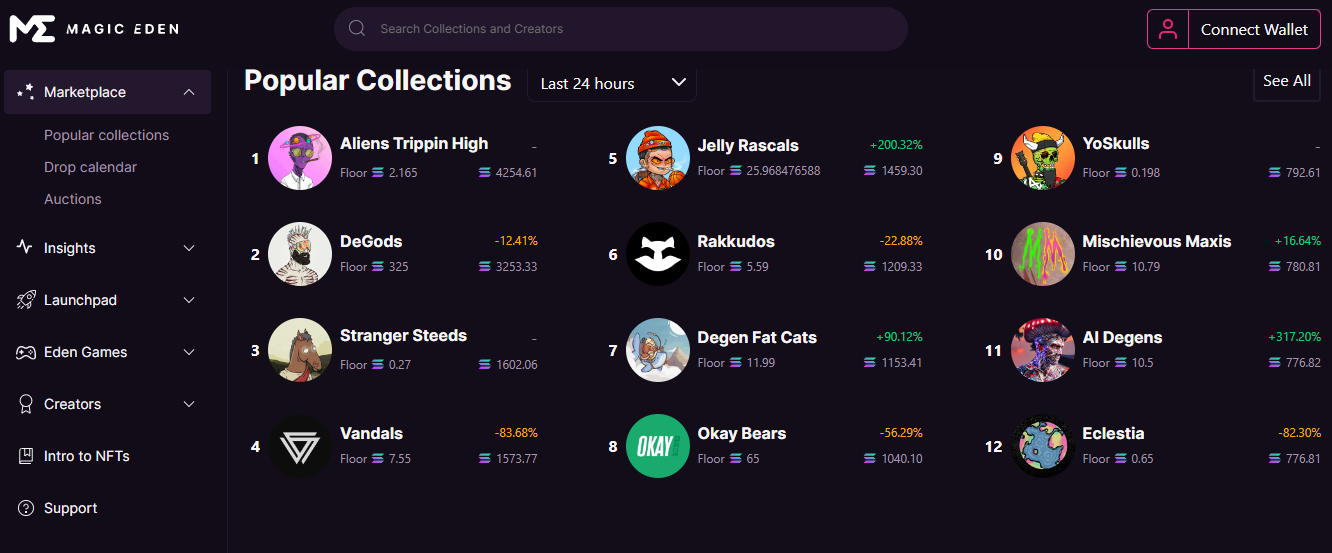 Magic Eden website
Magic Eden is a decentralized marketplace for NFT buying and selling, allowing the users to trade these unique digital assets. It runs on the Solana blockchain, and below is the platform number of users in the last six months.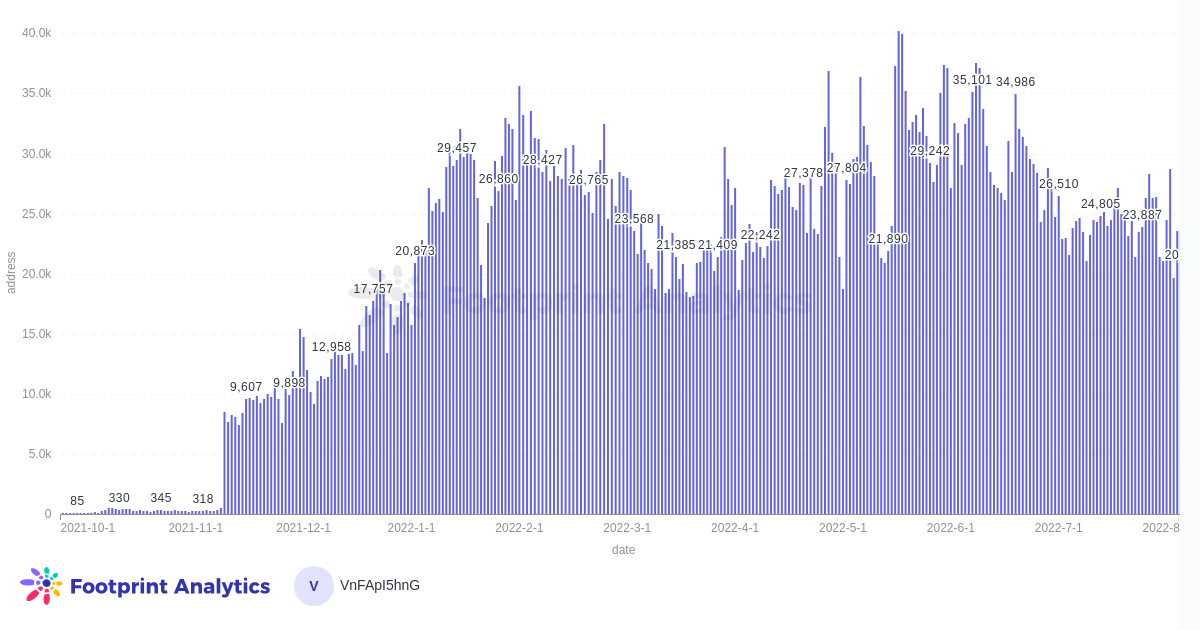 Footprint Analytics – Magic Eden, number of users
In this chart, we can see that the average count of users on the platform has remained above 20k since March, 2022. The OpenSea launch on Solana didn't lower these numbers.
Magic Eden Main Features
Magic Eden has several features that make the user experience smoother than other marketplaces, helping newcomers to get acquainted with the crypto market. One of these is the option to pay for the purchase using a credit card. The new user can access an NFT collection without going through the process of acquiring crypto beforehand to pay for it.
Another handy feature is their list management tool for whitelisting. This feature makes the process easier for the collection creator while locking the minting with the platform. Magic Eden doesn't charge any fee for hosting the minting process, so it is a differential to attract new collections to the platform.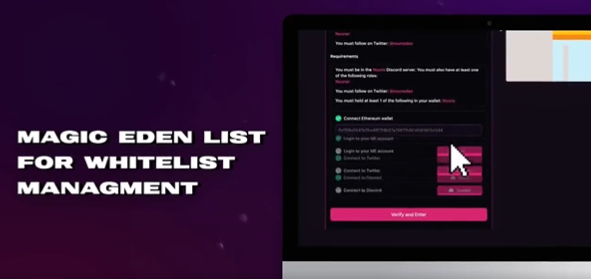 Magic Eden features – source: Twitter
Now that Magic Eden is a multi-chain marketplace, it also features cross-chain airdrops (airdrop of a project from a chain to a user in another chain). Users also can pay for a purchase with either SOL or ETH, no matter which chain the project is deployed.
Comparison in numbers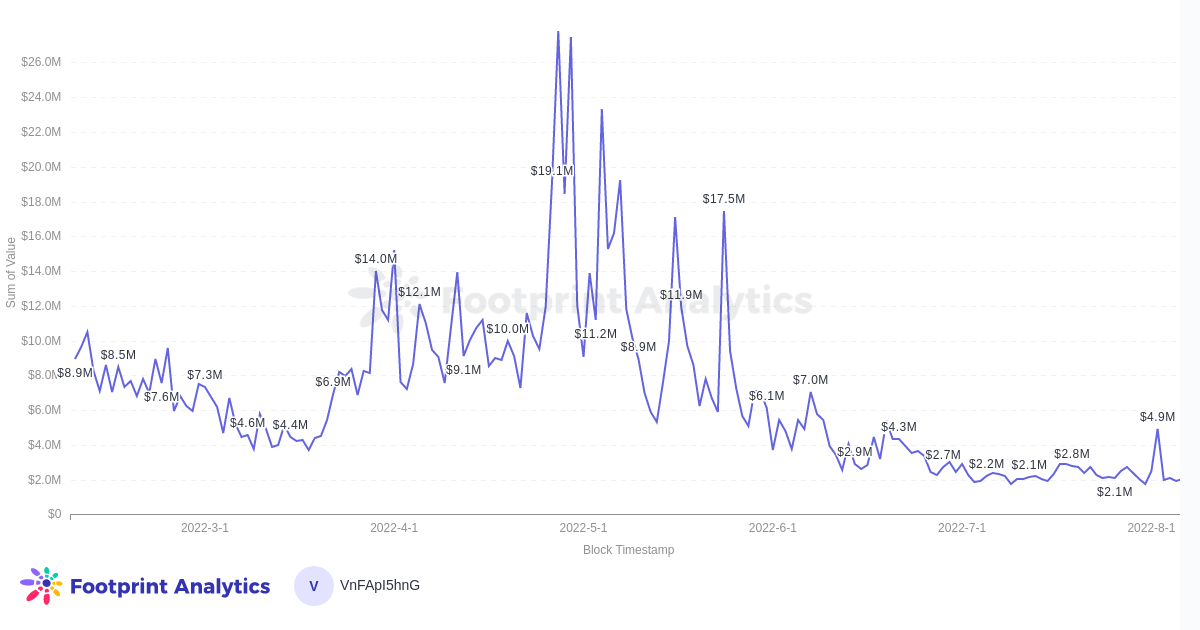 Footprint Analytics – Magic Eden Daily Trading Volume, Solana 
This volume chart shows that the current range or the daily average trading volume on Magic Eden is between 2-4 million USD. It is significantly lower than the numbers of OpenSea on the Ethereum blockchain (over 20 million daily), as seen in the chart below.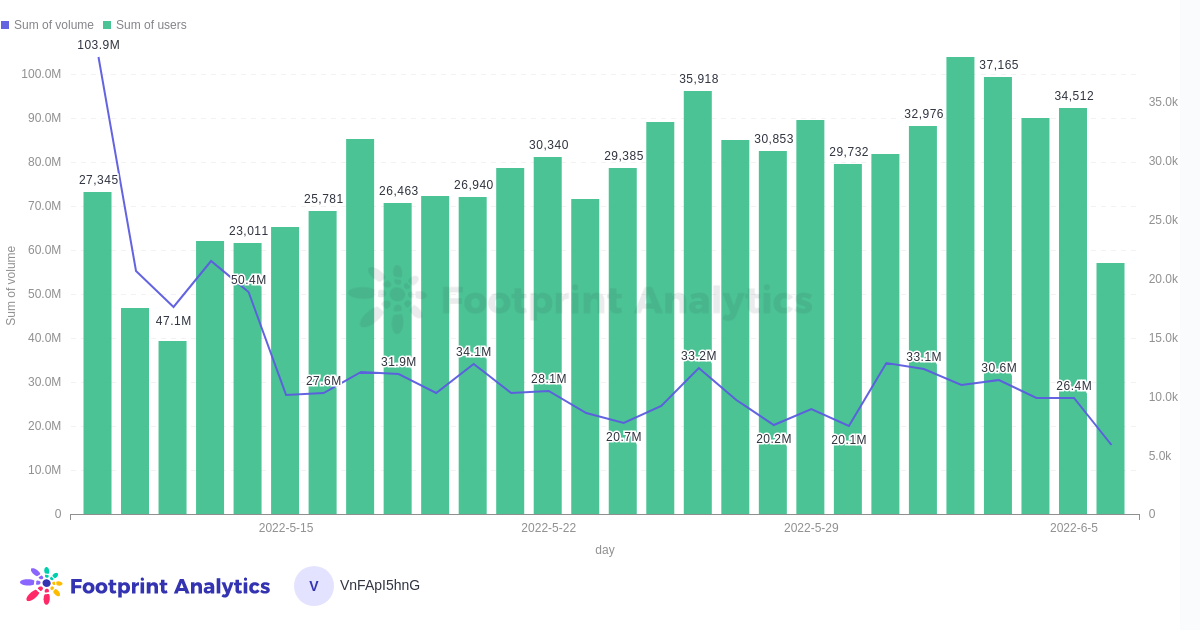 Footprint Analytics – OpenSea – Volume and Users, Ethereum
Combining the data of these charts with other indicators, we can create the table below, showing a broader comparison of the numbers from both platforms (Magic Eden and OpenSea) 

Comparison table between Magic Eden and OpenSea, last 30 days – Source: DappRadar
Interesting data comes from this table:
Magic Eden already has around ⅔ of the users that OpenSea has

OpenSea's Solana initiative still hasn't gotten traction (lower number of users and average sale price than Magic Eden)
Why the move to Ethereum can be a good thing for traders and investors
Magic Eden is going after the biggest NFT market in value on the ETH blockchain. Magic Eden has the advantage that it can leverage the current users from Solana to try the new offerings on this new chain with its in-house whitelisting and drop engines. Lower fees are also one point that will help attract new users.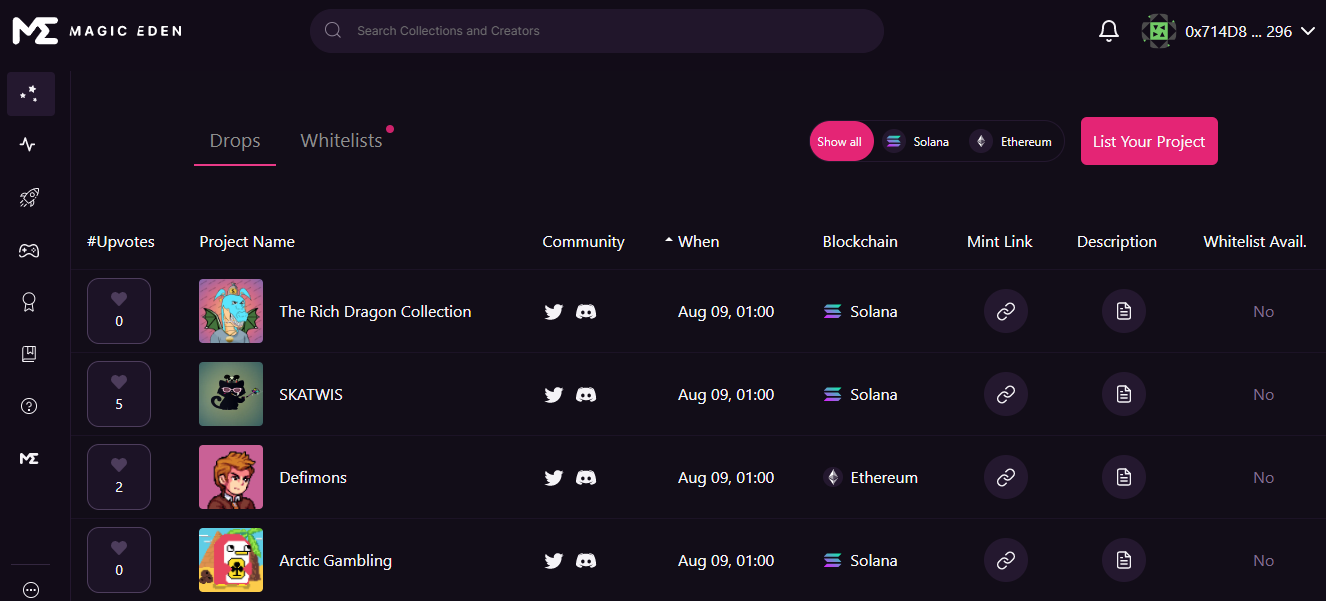 Magic Eden drops page, featuring a collection from Ethereum Blockchain – Source: Magic Eden
These features make it a marketplace attractive for NFT traders (lower fees, cross-chain purchases, drops engaging the current user base), as they are a good indicator that Magic Eden can have a significant transaction volume on ETH. So, it makes sense to also trade in this market, as it has featured collections which liquidity will be higher.
Another poof interest for traders and investors is that Magic Eden has already launched a DAO to oversee the marketplace's new steps and an eventual token airdrop. This DAO started with an NFT drop to users from the Solana Marketplace, and it will likely do the same for its ETH users.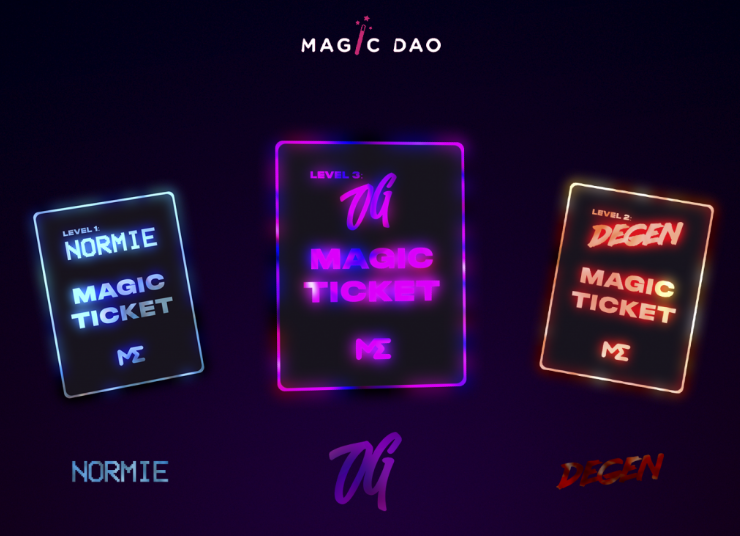 Magic DAO NFTs – Source: Magic Eden Blog
Author: Thiago Freitas
Data Source: Shiba Inu Dashboard
This piece is contributed by Footprint Analytics community.
The Footprint Community is a place where data and crypto enthusiasts worldwide help each other understand and gain insights about Web3, the metaverse, DeFi, GameFi, or any other area of the fledgling world of blockchain. Here you'll find active, diverse voices supporting each other and driving the community forward.
Footprint Website:  https://www.footprint.network
Discord: https://discord.gg/3HYaR6USM7
Twitter: https://twitter.com/Footprint_Data
Disclaimer: The views and opinions expressed by the author should not be considered as financial advice. We do not give advice on financial products.