Three balaclava-clad men broke into a Bitcoin exchange in Sparkhill, Birmingham at 10pm on Tuesday evening.
A video of the attempted robbery was circulated on social media, with a blue Seat Leon being used as the getaway car.
While the video appeared to show the three burglars taking a bundle of paper and receipts, West Midlands Police and the store's owner, Adam Gramowski, have both confirmed that nothing of value was stolen.
Speaking exclusively to Coin Rivet, Gramowski said: "I can confirm that our Birmingham self-service shop was broken into on July 15. However, the robbers were spotted by our CCTV operator in time and were unable to penetrate our countermeasures. The ATM was not damaged – it will be up and running in no time. Damages to the shop are minimal."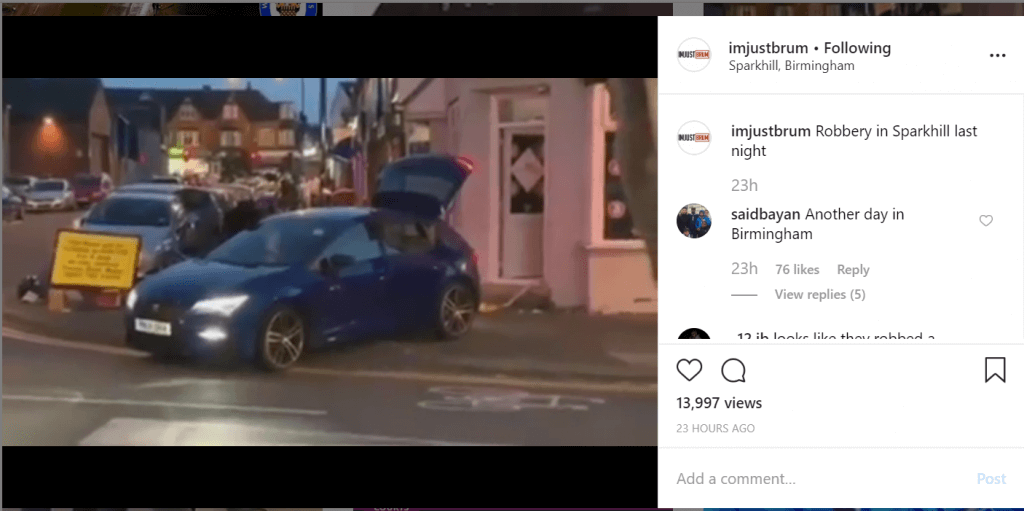 West Midlands Police confirmed Gramowski's report, telling Coin Rivet: "A group of people gained access to the shop, but left without taking anything."
Gramowski is the CEO of S**tcoins Club, which runs a network of 70 Bitcoin ATMs across the EU including a store in Birmingham and Bond Street, London.
There has been a number of Bitcoin exchange heists in the past year. In January, Japanese exchange CoinCheck saw hackers gain access to its hot wallets before taking off with more than $500 million in cryptocurrency.
For more news, guides, and cryptocurrency analysis, click here.
Disclaimer: The views and opinions expressed by the author should not be considered as financial advice. We do not give advice on financial products.