One of the world's most highly valued blockchain companies isn't an L1 chain nor an NFT studio. Rather, it's a blockchain developer platform with a suite of services, from nodes to prototyping to marketing, that strives to be the AWS of the Web3 world.
Even if you haven't heard of it, you definitely know the project Alchemy powers.
What is Alchemy
In 2017, Nikil Viswanatha and Joe Lau co-founded Alchemy and it soon got funding from VCs including Lightspeed, Silver Lake and a16z. 
According to the official website, Alchemy currently powers 99% of the world's leading blockchain companies' products. Supporting the deployment of created applications directly to 6 chains, including Ethereum, Flow, Arbitrum, Crypto.org, Optimism, and Polygon. AAVE, OpenSea, and Dapper are just a few of the projects powered by Alchemy.
How Alchemy Works
Alchemy offers a variety of services for blockchain developers. Here are the most noteworthy. 
Alchemy Supernode 
In the context of the blockchain, supernodes are miners  that provide bookkeeping services for users' transactions. For example, When a transaction is made on Ethereum, the transaction's details are recorded on the node by the miner. Of course, you need to pay the miner a gas fee. 
Before services like Alchemy, blockchain developers struggled with protocol extensions in order for their protocols to be secure.  
However, Alchemy's Supernode allows the protocol to keep scaling. This solves the problem of  protocol congestion.
A load balancer is a crucial part of Web2 infrastructure and distributes traffic   indiscriminately across many servers and applications. But unlike Web2 applications, blockchain applications cannot treat nodes indiscriminately. Otherwise it will lead to data misalignment. 
Alchemy Supernode allows nodes to load large amounts of information, which is important because blockchain protocols store a ton of data. The distributed system therefore allows blockchain projects to scale. 
Alchemy Supernode's proprietary coordination server  ensures accurate, real-time data for protocols.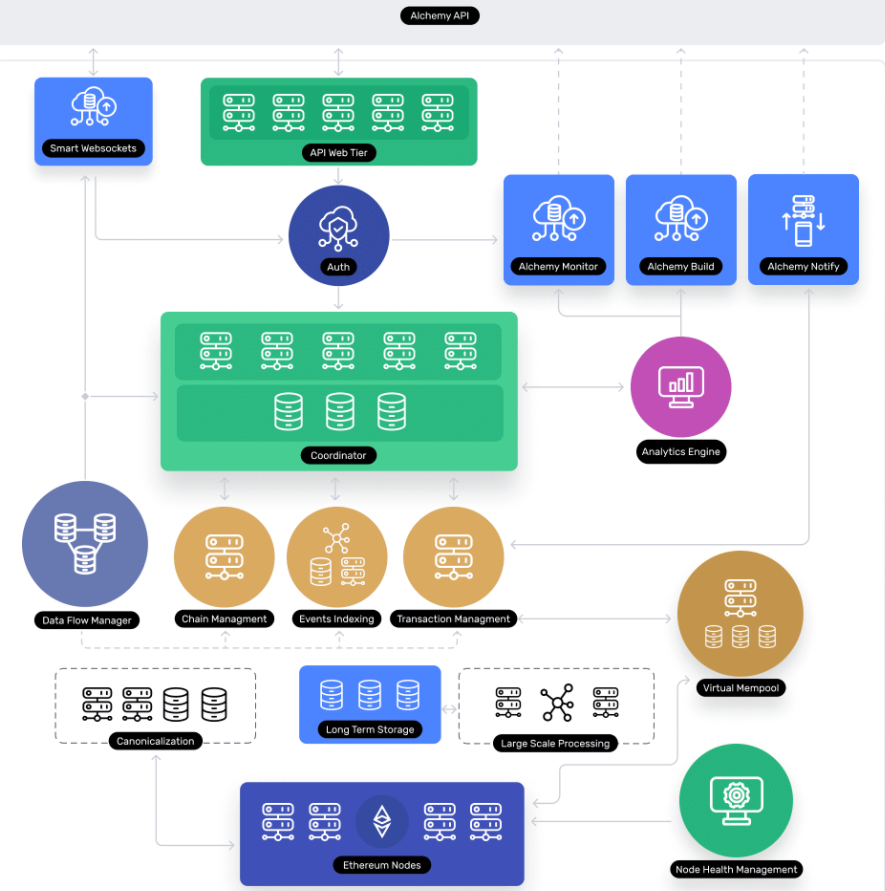 Alchemy Supernode Infrastructure Diagram 
Alchemy Bulid
Alchemy Build is a set of developer tools that lets developers launch applications quickly by providing them with the Web3 base framework which they can reuse for multiple projects.
Since applications need constant tweaking and iteration, Alchemy Build's Explorer and Mempool features help developers find what's wrong and what needs to be tweaked.
Dapper Labs, CryptoKitties, and top apps like 0x all use Alchemy Build.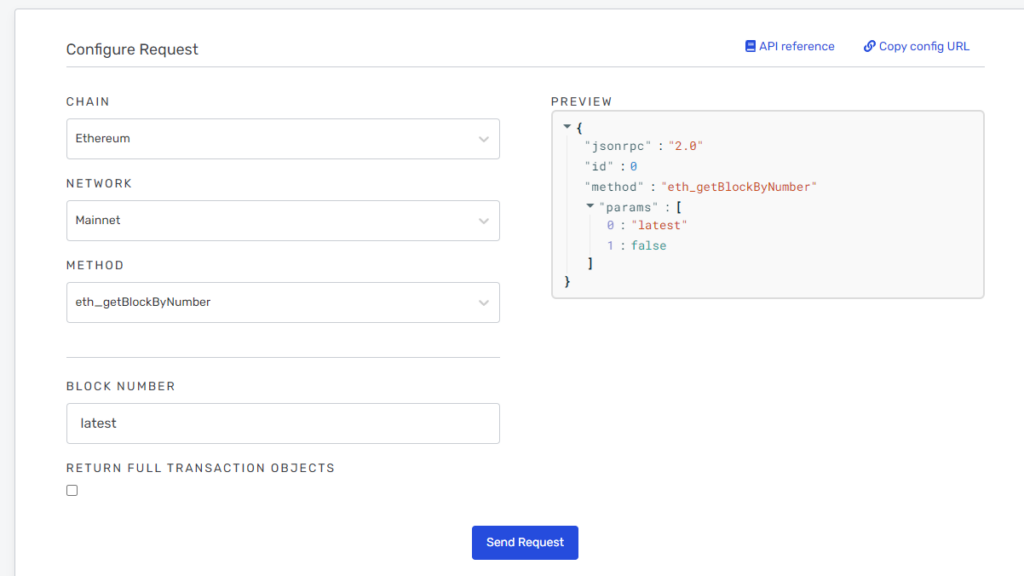 Alchemy Build Composer- Configuration Request Board
Alchemy  Monitor
Alchemy Monitor allows users to report bug feedback and developers to find errors and make adjustments in a timely manner. 
To free up development resources, Alchemy Monitor provides monitoring and analysis of application performance, usage and user behavior.
Alchemy Notify 
Alchemy Notify is an alert system that bridges the gap between developers and users.
It allows developers to push key information to users, such as mined transactions, wallet address changes, and gas fee changes.
It's similar to a stock application that pushes stock price related information to users in real time.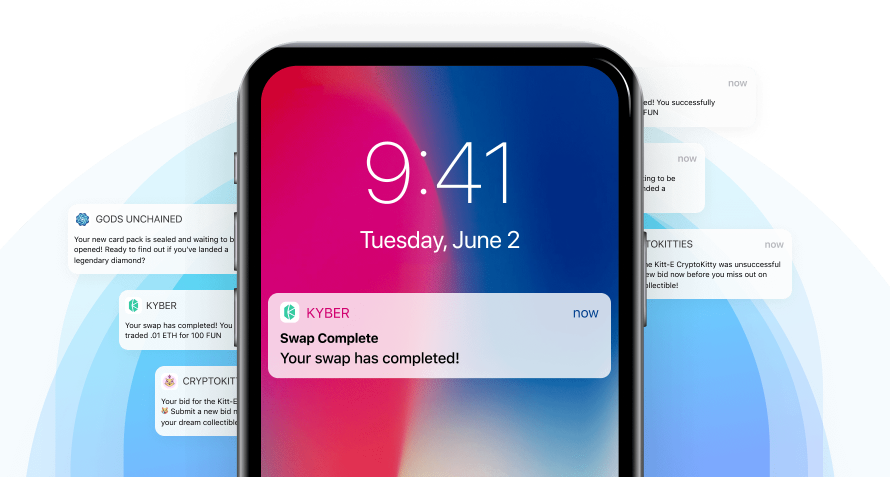 In addition to these four powerful features, there are a number of others to help build Web3 projects.
Alchemy Amplify, for application marketing.

Enhanced Web3 APIs built on the Alchemy Supernode API to get more data with fewer requests, further enhancements to the API.
Alchemy's Valuation Tripled in 4 Months
According to the funding data collected by Footprint Analytics, Alchemy has closed 6 rounds of funding.
Jan. 2018

: Closed a seed round of funding invested by Velocity Canada.

Apr. 2019

: Closed an $18.9 million equity financing.

Dec. 2019

: Closed a $15 million Series A round with participation from both Pantera Capital and Samsung Ventures.

Apr. 2021

: Closed $80 million Series B financing.

Oct. 2021

: Closed $250 million Series C financing at a $3.5 billion valuation, led by a16z.

Feb. 2022

: Closed $200 million Series C-1 financing at a $10.2 billion valuation led by Lightspeed and Silver Lake.
Summary
In Web1, Microsoft Windows powered the internet and in Web2 it was iOS, Android and Google.  
Web3 is a world built on chains, with very different infrastructure requirements. The applications launched must not only be good, but also fast.
Currently, Alchemy can meet the basic requirements for Web3 to launch applications quickly and reliably. 
This piece is contributed by the Footprint Analytics community.  
Disclaimer: The views and opinions expressed by the author should not be considered as financial advice. We do not give advice on financial products.