The most recent NEO price action shows the bear market is far from over. At the time of writing, price is down close to 3% from last week's gains. The damage of the 2018 price beating is still likely playing a part in buyer reluctance to fully commit again to altcoins, as the current Bitcoin dominance trend shows.
Following a big fall of around 70% in November to December 2018, NEO/USD has not done much. Despite some minor upwards movement in January, little progression has been seen.
On the other hand, from a fundamentals standpoint, it seems NEO is making progression, with key announcements about NEO 3.0 expected during the upcoming developer's conference in Seattle.
NEO 3.0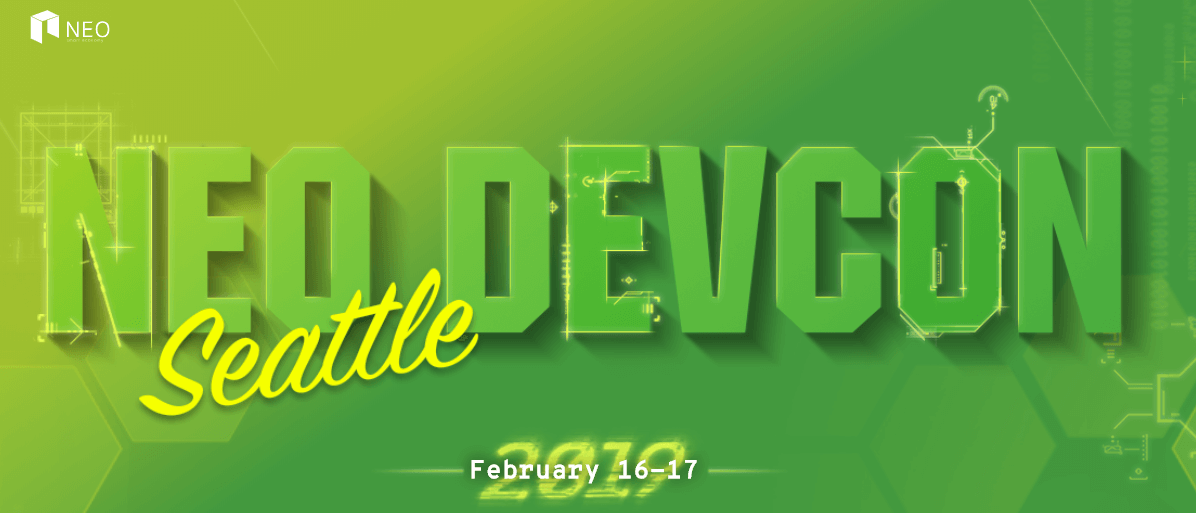 The NEO Foundation has much of the community excited heading into their DevCon on February 16th, as reported a couple of weeks ago. Founder Da Hongfei has detailed that the heavily anticipated NEO 3.0 will be announced next month during the DevCon event. The first NEO DevCon, which was held in San Francisco in late 2017, attracted over 600 attendees and more than 40 speakers.
In the company's annual review, Hongfei referred to 2018 as NEO's "darkest hour," but said the protocol was still on track to become "the most developer-friendly public blockchain." NEO kicked off 2019 by making its VM (virtual machine) deployable outside the main network, meaning developers outside of NEO can develop and execute smart contracts on NEO's blockchain.
It is anticipated that the NEO 3.0 upgrade will greatly enhance transaction speeds, improve stability, and expand application programming interfaces for smart contracts. It will mark the biggest upgrade for the network since NEO launched its mainnet in October 2016.
Erik Zhang, NEO's co-founder, said during a recent interview:
"NEO 3.0 will be an entirely new version of the NEO platform built for large-scale enterprise use cases. It will provide a higher TPS and stability, expanded APIs for smart contracts, optimized economic and pricing models, and much more. Most importantly, we will entirely redesign NEO's core modules."
NEO technical analysis
In terms of price action, it looks as though we'll see a deeper move to the downside in the short term.
Looking at areas of support, as shown by the 50 and 100-day EMA, a near-term demand area is forming near $7. For the time being, I'm expecting price to remain below the 50-day EMA, although there is the possibility of a small rally during NEO's DevCon. If that happens, investors should expect price to bounce to between $8 and $10.
That price action was last seen prior to the bottom in December 2018.
Further to the south, then a move under $6 would be likely. The next area of demand is between $4-$5. Anything deeper than that and NEO/USD will be trading in the total abyss.
Let's see what the week brings for NEO!
Disclaimer: The views and opinions expressed by the author should not be considered as financial advice. We do not give advice on financial products.