A raft of new 'For Dummies' guides are about to hit the world's bookshelves – all with a cryptocurrency or blockchain theme.
Cryptocurrency Investing For Dummies, Ethereum For Dummies, and Blockchain For Dummies (Second Edition) will be released between now and July.
The subjects are natural progressions for the 28-year-old series which first launched in 1991 with an easy-to-use manual for early computer operating systems, sparking a frenzy for copies of DOS For Dummies.
In 1992, Andy Rathbone's Windows For Dummies became the world's best-selling computer book, and remains so to this day with more than 15m copies sold.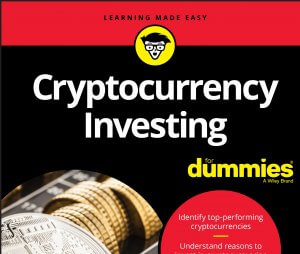 Out now is Kiana Danial's Cryptocurrency Investing For Dummies, which is designed to help the amateur understand and navigate their way through the digital finance landscape as well as explaining how cryptocurrencies, wallets, and trading work. Kiana Danial is the well-known CEO of Invest Diva and is an upcoming guest on CRTV in June.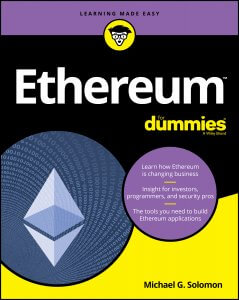 Later this month, Ethereum For Dummies by Michael G Solomon arrives full of straightforward advice and explanations about how Ethereum works and what it can do in an attempt to demystify the technology.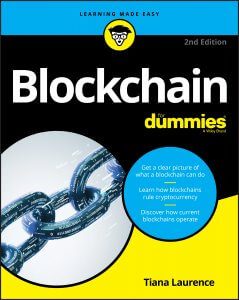 July sees the arrival of the much-anticipated Blockchain For Dummies (Second Edition) penned by Tiana Laurence, author of the hugely popular original Blockchain For Dummies.
This revised edition explains how a blockchain securely records data across independent networks. The reader-friendly guide offers a tour of some of the world's best-known blockchains, including those that power Bitcoin and other cryptocurrencies. It also provides a glance at how blockchain solutions are affecting the worlds of finance, supply chain management, insurance, and governments.
Again, Tiana is being lined up as an interview guest in the Coin Rivet studio. Her book, along with the other releases, will be reviewed later this month by Coin Rivet.
Disclaimer: The views and opinions expressed by the author should not be considered as financial advice. We do not give advice on financial products.