Buyers of Venezuelan crude oil have stopped dealing with the South American nation after officials started demanding payment of port fees in the country's controversial Petro cryptocurrency.
Sources told media outlet World Oil that exports of at least a million barrels of oil were put on hold after the government announced the fees must be paid in Petro tokens.
Buyers were reportedly worried that paying in Petro may violate US sanctions.
Venezuelan President Nicolas Maduro has vowed to make a success of the controversial cryptocurrency.
Earlier this month, he announced Venezuela will sell oil and part of the gold it produces for Petro.
He told local newspaper El Nacional: "We will sell Venezuelan oil in exchange for Petros. We already sell Venezuela's iron ore and steel for Petros.
"We have already signed contracts for the sale of oil, steel, iron, and aluminum, and we will sell part of the gold for Petros."
On Tuesday, the leader announced the controversial crypto will also be used for passport fees, taxes, utility bills, and more in his state of the union address.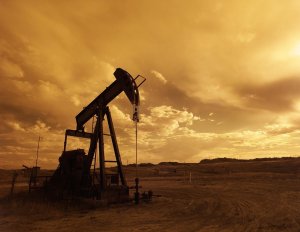 Maduro also announced that all fuel sold for international plane travel must be paid in cryptocurrency.
"We're opening a path to a new economy, to break old protocols and bureaucracies," Maduro said.
Maduro announced the launch of the national Petro cryptocurrency in October 2017. It was introduced to sidestep US sanctions and sales began in February 2018.
Millions of Venezuelans have left their country since 2013 as its economy crashed, with schools and hospitals unable to provide basic services.
They fled to neighbouring countries such as Peru, which has given residency to nearly 70,000 Venezuelans.
Disclaimer: The views and opinions expressed by the author should not be considered as financial advice. We do not give advice on financial products.