Research from financial comparison site Finder.com has unveiled some surprising statistics regarding global awareness of the wild and wacky world of non-fungible tokens (NFTs).
A global survey of more than 28,000 adults across 20 countries taken in September revealed that just one in five Brits (21%) said they know what an NFT is, while 3.3% of Brits plan on buying an NFT at "some point in the future".
This would equate to around 1.7 million people in the UK owning an NFT – a small percentage compared to the rest of the world.
The data shows that the UK ranks third bottom of the list, propped up by Japan and Germany.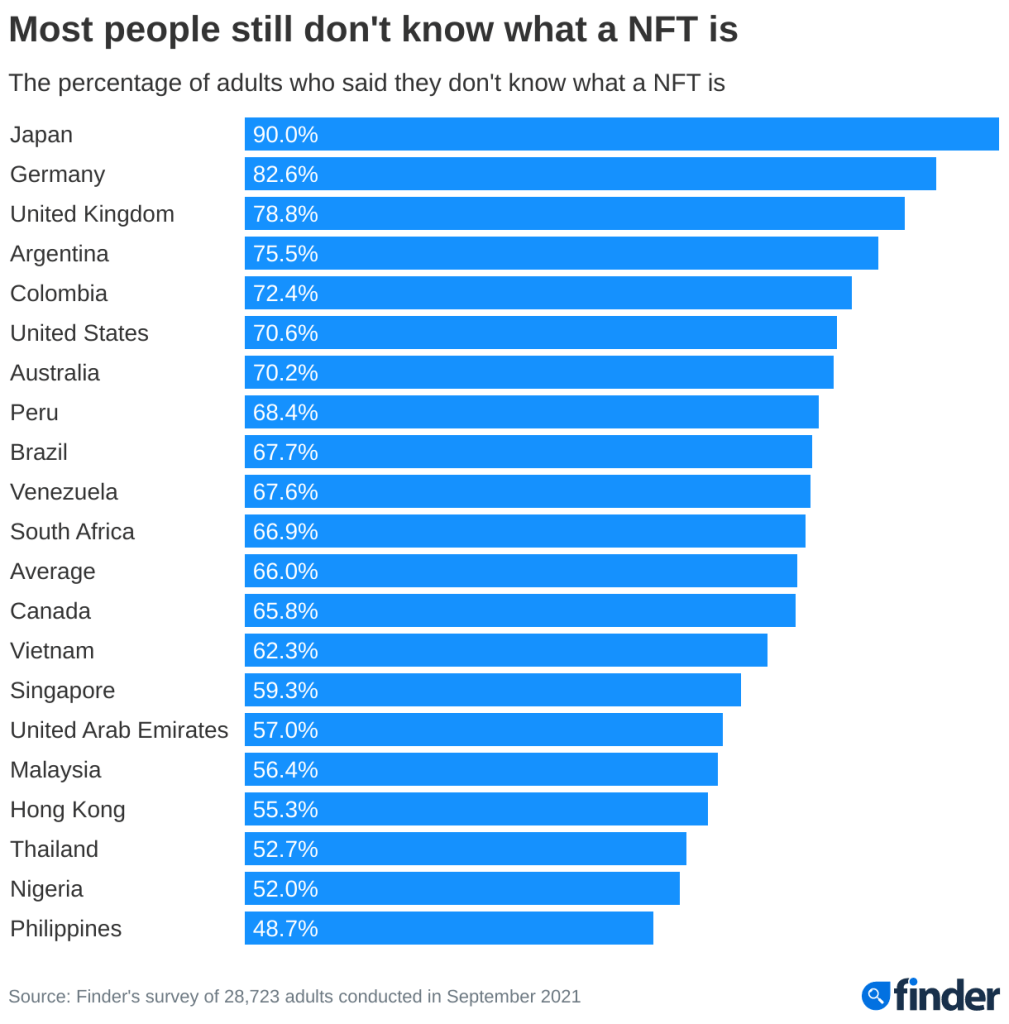 Surprisingly, considering its reputation as a tech-forward country, NFT awareness in the US sits at only 30%.
More crypto-native countries such as the Philippines have shown the highest level of awareness at 51%, which can largely be put down to the explosion of Axie Infinity within the country.
This is closely followed by the 48% of Nigerians that have heard of NFTs, which is related to the country being one of the most prominent users of crypto assets and peer-to-peer exchanges in the world.Nigeria also ranks top on the NFT adoption scale, which measures the number of people who don't own one but plan to in the future. It tops the list with 21%, followed by a trio of South American countries looking to get involved.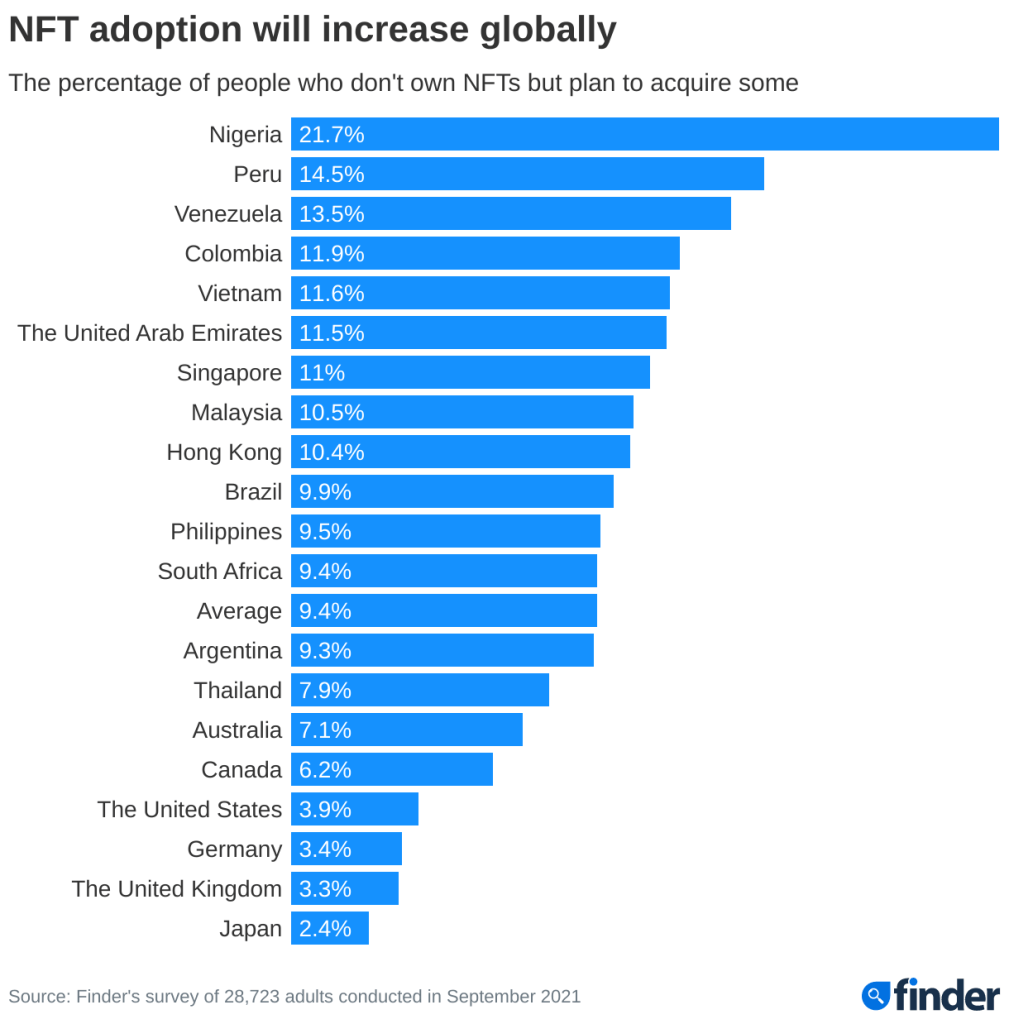 Once again, the United States sits at the opposite end of the spectrum, with just 3.9% – approximately 13m Americans – saying they have an interest in buying one. Commenting on the NFT space, finder.com's cryptocurrency editor, Keegan Francis, spoke of the growing popularity and earnings potential attached to digital artworks.
"In some of these countries, people are quitting their jobs because they can make money trading NFTs or earning them in games. They can be a great gateway to cryptocurrency ownership, especially because many games don't require ID," he said.
"If you want to buy NFTs directly then you'll need to set up a wallet, purchase cryptocurrency, and choose an NFT marketplace."
Disclaimer: The views and opinions expressed by the author should not be considered as financial advice. We do not give advice on financial products.