Memes have become a huge part of the modern-day culture for those who have grown up with the internet. While cryptocurrency is a serious business, there's also a lot of fun to be had.
It is therefore unsurprising that cryptocurrency memes have become a hugely popular part of the space. Here are some of our favourite funny cryptocurrency memes.
A huge shout-out to all the content creators out there!
The Bitcoin rollercoaster
If you ask most people what they know about Bitcoin, they will probably refer to the volatility of price. With big spikes upwards that can be followed by dramatic movements down, the price is akin to a wild ride on a rollercoaster.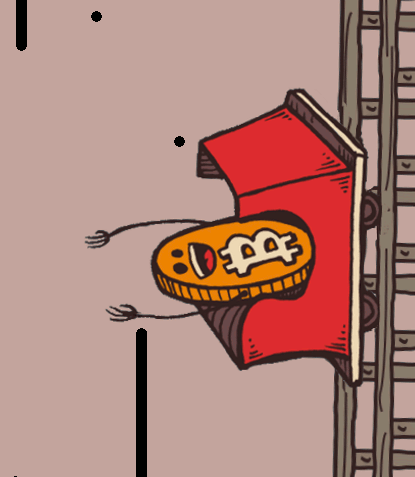 What goes up, must come down…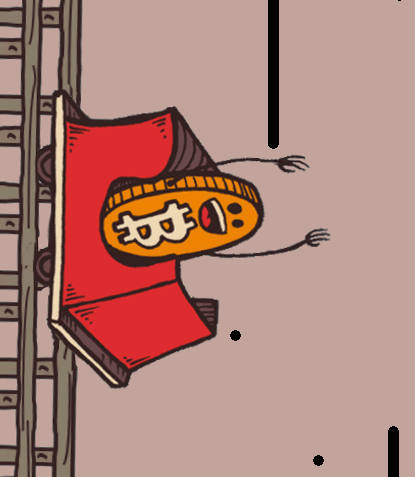 Vegeta – it's over 9,000!
The hype was real when Bitcoin first passed the $9,000 mark, with Vegeta memes popping up here, there, and everywhere. As the price tests the $9,000 mark again, expect to see them make a comeback.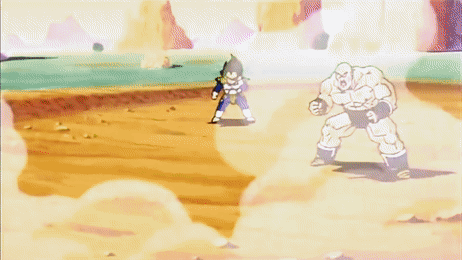 Elmo lives the bull run
The bull run of 2017 was a crazy time for everyone who experienced it. Elmo was able to capture both the highs and lows of his experience in the GIF below in a very relatable meme. Kudos to the creators!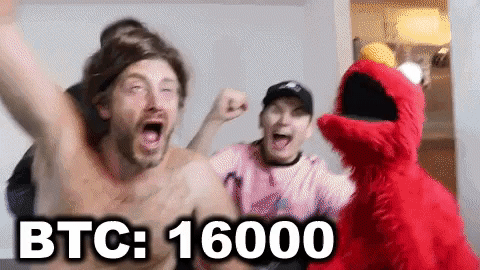 Explaining Bitcoin
Trying to explain Bitcoin to friends who know very little about it can be complicated. Do you begin with the technical aspects of sending Bitcoin and mining? Or do you discuss the philosophies of decentralisation and sound money? Either way, you will have probably looked like this to your friends at some point in the past.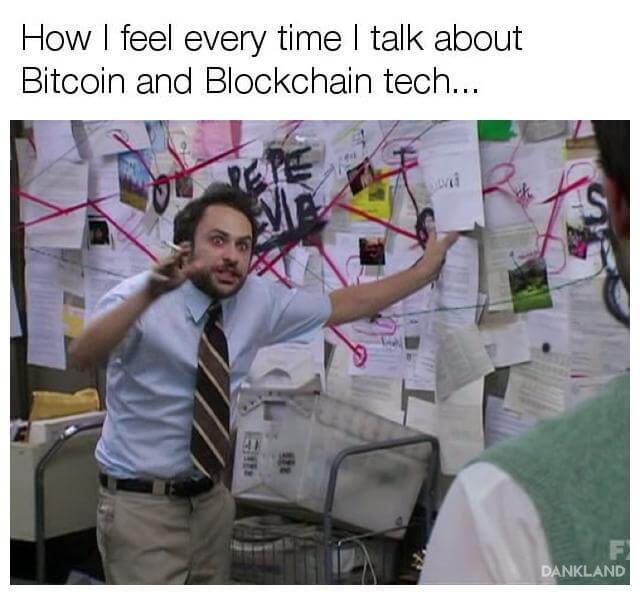 @Cryptanzee
If you are ever in need of top quality memes, then @cryptanzee is a great account to follow on Twitter. Below are just a few of the delicious memes he has served up to the community. Don't forget to give the account a follow for more!
— CryptoChimp (@Cryptanzee) April 2, 2019
Bitfinex Scheduled Maintenance pic.twitter.com/m9f27t0zox

— CryptoChimp (@Cryptanzee) January 7, 2019
So..who's next? pic.twitter.com/wEuMvPt5O5

— CryptoChimp (@Cryptanzee) December 28, 2018
An Interview with Rekt Crypto Hodler pic.twitter.com/kNEUgKDPtQ

— CryptoChimp (@Cryptanzee) December 16, 2018
Have we missed your favourite meme or your favourite content creator? Let us know in the comments below or hit us up on Twitter with your favourites!
Disclaimer: The views and opinions expressed by the author should not be considered as financial advice. We do not give advice on financial products.