There's been a lot of excitement bubbling away in the cryptocurrency community this week. After the long and lean crypto winter, good news has finally arrived. The 'Old Guard' of the cryptocurrency markets, Bitcoin (BTC) and Ethereum (ETH) have enjoyed major rallies in their prices and market caps.
Ethereum (ETH) is up almost 20% in the last week alone. Bitcoin (BTC) rose nearly 8% and broke past the $20,000 price mark.
Following historical trends, when these huge mainstay coins surge in price, the rest of the market also lifts. As the old saying goes, 'A rising tide lifts all boats.' In this same way, many other coins have followed the burgeoning success of their elder counterparts.
That's not all: a new meme coin has made a powerful entrance to the crypto world amid the storm of hype and profit. Meet Big Eyes Coin (BIG), a token that's already taking the meme coin niche by storm.
Why have the Old Guard come back so strongly? What does that mean for newcomers to the crypto scene? Read on to find out.
Old Dogs
Many factors have collided to send veteran cryptocurrencies into the stratosphere. First and foremost, the new Prime Minister of the U.K. Rishi Sunak has laid the groundwork for legislation that would see digital currencies, potentially including cryptocurrencies, as a major part of the nation's future economic strategy.
Sunak said: 'It's my ambition to make the UK a global hub for crypto asset technology.' Recognition from a significant political figure heading a major western nation is a big step forward for the crypto community.
Another factor that helped the crypto market recover from its slump was news from the Bank of Canada. Analysts expected that the bank would hike interest rates significantly. In a surprising move, they announced a very modest increase, of only 50 basis points. This was good news for financiers in general but had a knock-on effect on the crypto economy.

The other factor that has had a positive impact on crypto markets is the Ethereum (ETH) Merge. This technological overhaul has launched at long last, improving Ethereum (ETH) transaction speeds, reducing power consumption, and minimising fees and taxes.
It may be the case that these efforts are beginning to bear fruit for the Ethereum (ETH) team, though it can't be forgotten that when Bitcoin (BTC) increases in value, so does Ethereum (ETH), and so the sharp rise in ETH's price may simply be due to the trickle-down effect provided by Bitcoin (BTC).

New Tricks
A platform that's very different in both value and intent from the two traditional titans discussed above. Big Eyes Coin (BIG) is making its entrance at the perfect time, coinciding with the price surges enjoyed by the rest of the market.
There's a lot to like when examining the potential of this meme coin. All transactions on its platform will be tax-free and zero-fee. Its initial liquidity pool will be locked for 2 years, guaranteeing a measure of stability. They have provisions in their token allocation for a marketing budget and charitable donations.
Furthermore, the team behind Big Eyes Coin (BIG) made sure the token's contract has been audited by Solidity Finance, and team members have also been verified by CoinSniper.
Whether it's due to this impressive list of features, or due to the general upward trend of the market, Big Eyes Coin (BIG) is making waves among investors: the coin's presale phase has notched up an impressive $9M.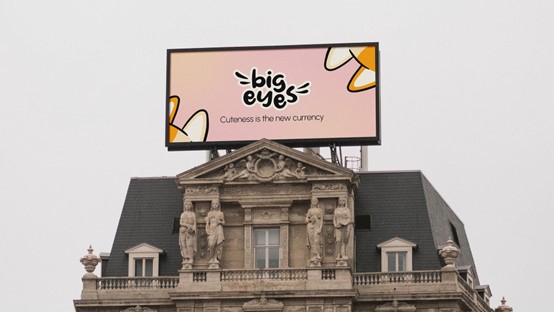 Closing Comments
While celebrations are due for holders of the two most dominant tokens on the cryptocurrency market, the recent wave of good news surely indicates that there's room yet in the crypto ecosystem for newcomers.
While all crypto investors benefit from upswings in the major coins' values, it's also the perfect time to get into the game: with profits and consumer trust increasing, the stage is set for fresh projects like Big Eyes Coin (BIG) to secure themselves a place in the top rankings of cryptocurrencies.
It's also the perfect time to get in early if you want to invest. When you buy Big Eyes Coin (BIG) tokens as part of the project's presale, you can claim 5% extra tokens by applying the code: BEYES517
Make sure you check out Big Eyes Coin (BIG) by clicking the following links:
Big Eyes Coin (BIG)
Website: https://bigeyes.space/
Telegram: https://t.me/BIGEYESOFFICIAL
Twitter: https://twitter.com/BigEyesCoin
Disclaimer: The views and opinions expressed by the author should not be considered as financial advice. We do not give advice on financial products.