Gerald Cotten's widow says she is being hounded by continuous claims on social media that her husband has faked his own death in an elaborate hoax.
Jennifer Robertson, whose husband reportedly died as a result of complications arising from Crohn's disease, was with Cotten when he died in India on December 9 2018.
The founder of QuadrigaCX – Canada's largest crypto exchange – is believed to have been the only person in the business with access to the encrypted keys to the 250 million Canadian dollars of investor assets held by the exchange.
His death while travelling in India wasn't announced by the company until mid-January – almost a month later.
Mounting anger
The reaction from investors and customers has largely been one of mounting anger with many even suggesting 30-year-old Mr Cotten has faked his own death and will live in hiding while siphoning off funds from the exchange's digital vaults.
"But it's simply not true – this has been a tragedy for anyone who knew Gerry and anyone involved in QuadrigaCX," an employee and close associate of Jennifer Robertson – Cotten's widow – exclusively said in a Coin Rivet article for the Daily Express.
"To lose your husband, to then face the turmoil and fallout effect of that on the business you grew together while you are grieving for that loss is an enormous burden for anyone's heart to take.
"Do these people posting these vile accusations on social media have any compassion, or is their one and only thought about money? It's disgusting, and it is taking its toll on Jennifer and everyone here."
Suspended accounts
QuadrigaCX had been a hugely popular exchange, praised by thousands of Canadian customers until cracks started to appear early last year when the Canadian Imperial Bank of Commerce (CIBC) suspended accounts worth £16.4m affecting 388 QuadrigaCX customers. Toronto-based CIBC investigators claimed there was confusion over the ownership of the funds which remained frozen until December.
In a statement to Quadriga's 115,000 customers, Jennifer Robertson said a new management team would be put in place to steer the business through any difficulties arising from the CEO's death and subsequent loss of wallet keys.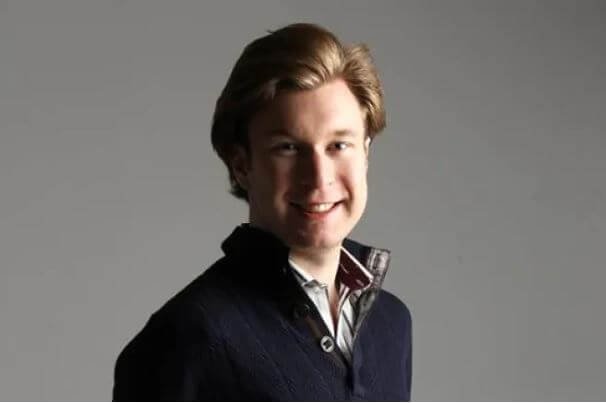 "Gerry's death was a shock to all of us and we are deeply saddened by his passing," it read.
"One of Gerry's many accomplishments was his ability to build a highly capable and successful management team which will continue his legacy."
Wallet keys
That management team's main job is to now locate the highly sophisticated encrypted wallet keys which are currently the only way of accessing $121m of Bitcoin, $60m of Ether and millions more in Litecoin, Bitcoin Cash SV and Bitcoin Gold.
The troubled company has now filed for credit protection with the Nova Scotia Supreme Court which, as reported by Coin Rivet, last night appointed Ernst & Young as the independent third party to monitor QuadrigaCX's administration.
The move almost certainly means an investigation will be set up to look into the financial goings-on within QuadrigaCX, amid calls from many customers to probe Mr Cotten's mysterious death.
A death certificate was reported to have been issued by authorities in India, but was quickly dismissed as "worthless" by many QuadrigaCX customers who demanded to see official Canadian documents. The Indian certificate also had Mr Cotten's name spelt incorrectly, adding more fuel to conspiracy theories.
Suspicion
A suspicion of wrongdoing surrounding what looks likely to be one of the biggest crypto stories of the year has been flooding social media channels. Facebook, Twitter and Reddit have been awash with accusations that Mr Cotten and his wife have plotted an elaborate plan to steal much of the hard-to-trace currency held in the exchange.
"But there is simply no wrongdoing here whatsoever – this is just a tragic set of circumstances for many people involved in this whole sorry mess," the insider added in the Coin Rivet article for the Daily Express.
"Gerry's sudden passing in a country on the other side of the world has been devastating for Jennifer, then there's been this awful issue with accessing accounts.
"As if that wasn't enough, she's now facing an avalanche of dreadful accusations and rumours across social media and she feels absolutely hounded by it all.
"This is not the right way to treat a good human being, especially one who is grieving the loss of her husband."
Disclaimer: The views and opinions expressed by the author should not be considered as financial advice. We do not give advice on financial products.