NFT is a certificate guaranteeing the ownership of a digital asset. It could be an image, music, video, or even a virtual world object. The certificate cannot be forged because it is based on blockchain technology.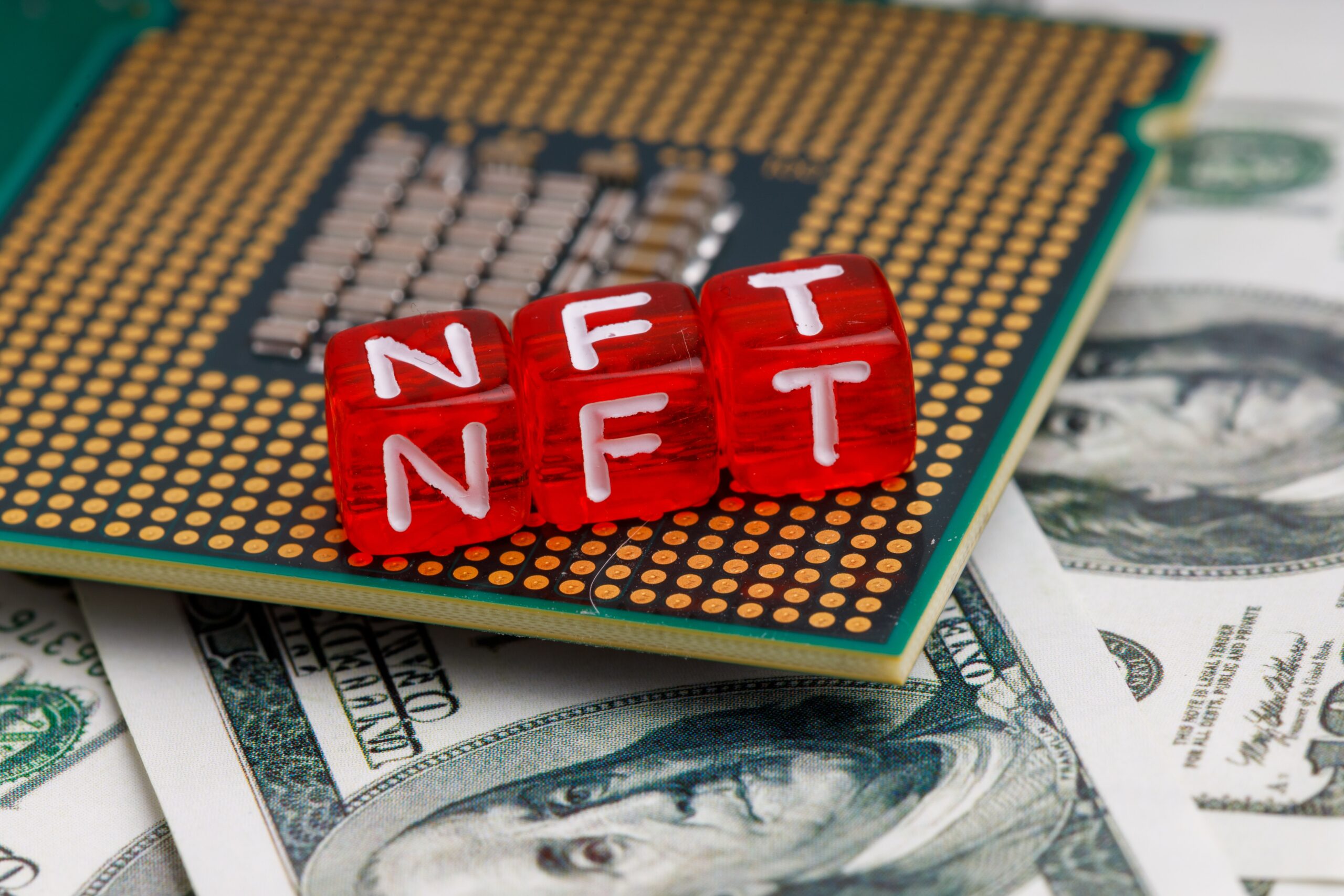 Taken from: https://unsplash.com/photos/yscrM1AOEKI 
What Is Blockchain Technology?
It is a database that is stored on a large number of computers. When using the Internet, all devices are connected to centralized nodes, which could be servers or Internet service providers. However, the blockchain does not provide central nodes. The devices that use blockchain technology have published blockchain information in their system.
Tokens are digital assets issued on a certain company's blockchain with the intention of serving as the main payment instrument. The idea of fungibility distinguishes the majority of the tokens. You can learn more about blockchain by visiting Forbes.
How to Make Money With an NFT?
Blockchain technology allows artists, animators, and other content creators to monetize their work. Artists, for example, could no longer rely on galleries or auction houses to sell their works. Instead, they can sell their artwork as an NFT to the customer.
Animators, like artists, can sell their works. Moreover, even short recordings taken on a phone can be sold for hundreds of dollars. If you know how to mirror a video or make it unique, you have a good chance of making a lot of money. Since no mediators are required, this can result in a higher income. Additionally, people could be paid a percentage of sales when their work is sold to another owner. Because people normally do not earn royalties once their work is bought, this could be one of the most exciting opportunities provided by NFTs.
The Most Popular Sold NFT Video
On May 25th, "Charlie Bit My Finger" was sold for about 761 thousand US dollars, according to Statista. The video had been trading in the auction for a week, and its price had been growing daily. Two anonymous accounts 3fmusic and meme master had been bidding intensively. Eventually, 3music purchased the video. A lot of money was spent because of the video's popularity. The video has been seen over 900 million times since it was uploaded in 2007. Following 3fmusic's purchase of the video, the family that recorded and uploaded it to YouTube removed it from the platform. They explained that they could no longer keep it on their YouTube channel since 3fmusic was the only owner of the "Charlie Bit My Finger" video.
You are wrong if you believe the video was perfectly edited or had excellent video quality. The video was filmed on the phone in 2007, which explains its poor quality. In the video, there are two boys, Harry and Charlie. After Harry puts his finger in the brother's mouth, he exclaims: "Charlie, that really hurts!" 
How to Create an NFT Video?
Firstly, you should choose a platform to create your NFT. Nowadays, many platforms work with NFTs. However, you should know that some marketplaces are highly specialized. OpenSea, Rarible, Nifty Gateway, and SuperRare are well-known services that allow the creation of an NFT video. However, they take a commission in Ethereum. 

Secondly, you should upload the video in mp4 format as well as its cover. Then you will see that some information is required. You should fill in the creator's name, video title, and video description. More information might be required depending on the platform.

Thirdly, many marketplaces demand traders to pay a fee to cover the cost of computational energy used to process transactions. As a result, you might be required to make payments.
Pros and Cons of NFTS
Pros of NFT 
Your videos, animations, gifs, and photos are carried out using blockchain smart contracts. As a result, they can be sold without a mediator.
People can always see the NFT's transactions, origin, history, issue date, and prices. This could assist in the elimination of fraud. Moreover, people would know who and when had bought an NFT.
Nothing in your animation, gif, or photo can be edited because everything already recorded in blockchain cannot be modified. 
Cons of NFT 
Summary
Since NFT is a new technology, numerous questions and concerns exist. People figure out according to what rules the NFT market should operate. Furthermore, developers analyse the domains in which non-fungible tokens might be used. Developers believe that one of the potential NFT applications in the future is an entry on the blockchain of unique documents. It means that thanks to blockchain security, people might have their diplomas, certificates, and documents in digital form. Moreover, they might be issued in NFT format. This might effectively reduce the risk of forgery.
Disclaimer: The views and opinions expressed by the author should not be considered as financial advice. We do not give advice on financial products.