Many have tried, many have failed, but it looks like the play-to-earn fitness project STEPN could be the first app to successfully pay people to stay in shape. 
If it succeeds, it could become one of the first blockchain games to truly break out of the crypto ecosystem and gain widespread adoption. 
Launched in November 2021  by a Australia-based team, STEPN has received over $5million in funding from VCs including Folius Ventures, Sequoia Capital India,and Solana Ventures. It's now valued at $1 billion.
What makes the app different?
Previous contenders such as Sweatcoin and Healthywage suffered from unimaginative UX and annoyingly low payouts. For one, it would take an enormous amount of running to generate small amounts of income. Second, the apps lacked gamification elements. That was before move-to-earn entered the blockchain space.
STEPN combines RPG level-up elements with GameFi. Its features make earning income both fun and rewarding. The fact that, as of early April, you can easily earn over $30-$40 from 10 minutes of running with an entry-level shoe is the cherry on top. 
In this article, we'll explain how you can earn income on STEPN and the game's long-term feasibility. 
What is STEPN
STEPN is a blockchain game where users own sneakers that generate GST or GMT, the game's two tokens, by walking, jogging, or running. 
How many tokens you earn per minute depends on the quality of your NFT shoe and whether you decide to play in walk, jog or run mode. Since the app depends on your GPS pinging a constant movement speed above the app's threshold, a weak connection can reduce the amount you earn. 
Walking earns the least tokens, then jogging, and running earns the most. Therefore, before you lace up, you need to buy a shoe that supports the speed you want to move at. With a walking shoe, you only earn by walking, with a jogger, only jogging, etc. However, a special class of sneakers—the Trainer—lets you earn at all speeds, making it the most expensive category of NFT shoe in the ecosystem.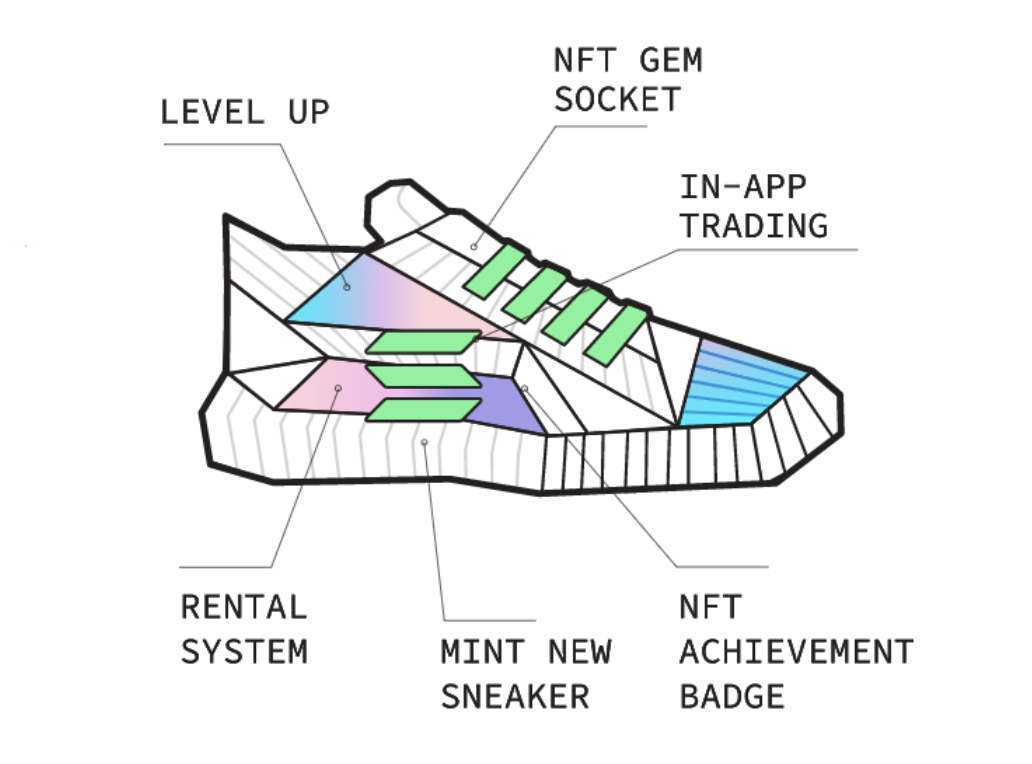 Users can run as long as they have energy points (energy points expended by exercise is recovered at a rate of 25% every 6 hours). With fewer than 3 sneakers, users have a default of 2.0 points, which comes out to 2 minutes of running. Buying or minting more sneakers, or owning special classes of sneakers, gives users more energy points, letting them work out for longer.
To find out specifically how much you can earn, use this STEPN income calculator. 
How do STEPN NFTs work?
As of April 15, STEPN shoes start at 1 to 2 SOL and go up to 12.6 SOL. These NFTs are categorized according to Attributes, Quality and Level. 
Sneaker attributes are: Efficiency, Luck, Comfort, and Resilience. They determine how much GST they earn, how often they land a random prize, how much GMT they will earn when this feature is released, and how often they need to be repaired.

Sneaker quality determines the NFTs' base level of attributes. Heaving a legendary sneaker also increases the energy points available. 

As you earn GST, you can level up the sneaker, increasing its attributes. 
Sneakers also have a fixed number of mints available. With 2 sneakers with mints available, you can generate a 3rd sneaker. Of course, it is necessary to burn your GST and GMT.
STEPN Tokens: GMT vs. GST
STEPN users can earn both GST and GMT. While the former can be earned immediately with any type of sneaker, users will only be able to earn GMT with a Level 30+ sneaker (this feature is forthcoming). 
GMT stands for Green Metaverse Token and is the project's value token and holding it can participate in STEPN's program governance. It has soared by 1325% from launch to March 9 as of April 15.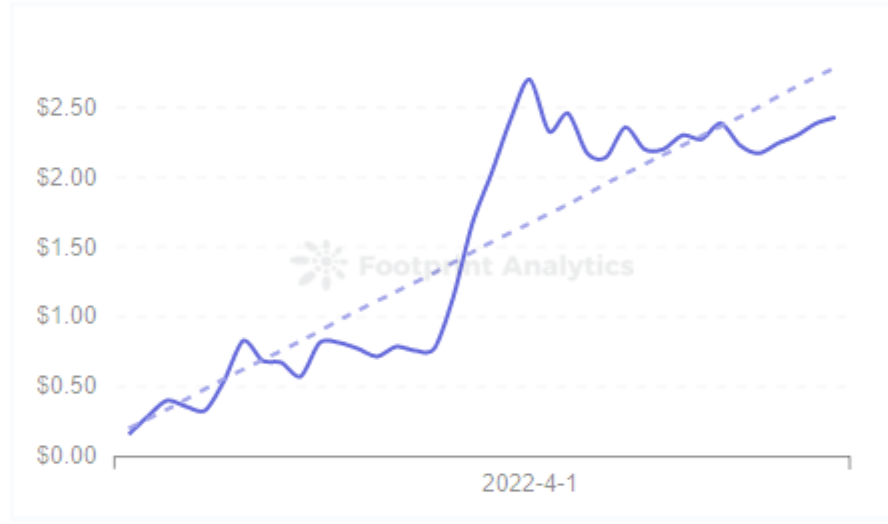 Footprint Analytics – Price of GMT
GST, or Green Satoshi Token, is the game's utility coin and is used to level up, mint, and repair sneakers. As of April 15, it's value is at $4.74.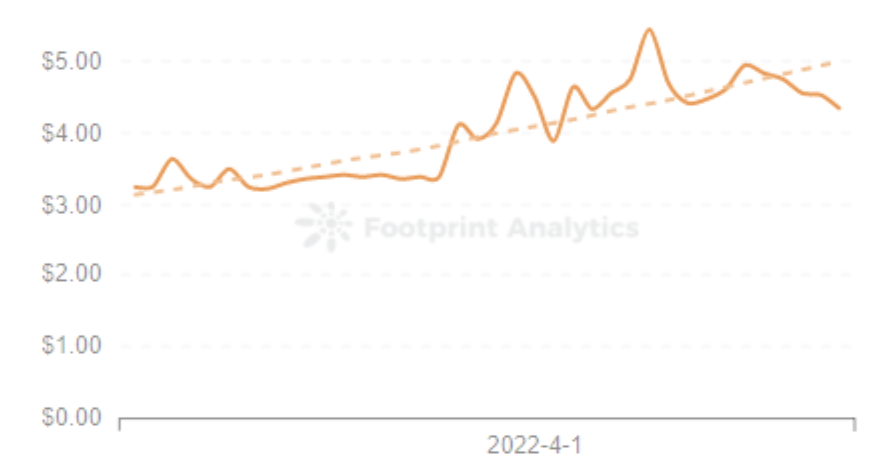 Footprint Analytics – Price of GST
This piece is contributed by the Footprint Analytics community. 
The Footprint Community is a place where data and crypto enthusiasts worldwide help each other understand and gain insights about Web3, the metaverse, DeFi, GameFi, or any other area of the fledgling world of blockchain. Here you'll find active, diverse voices supporting each other and driving the community forward.
Data Source: Footprint Analytics
Disclaimer: The views and opinions expressed by the author should not be considered as financial advice. We do not give advice on financial products.