The year 2022 has shown just how volatile the crypto market can be. Bitcoin (BTC) recorded its all-time high in November 2021, worth $68,000 per coin. However, at the time of writing, Bitcoin is worth $17,489.67 per coin. The rest of the crypto market has followed suit, falling periodically throughout the year.

While some tokens start their recovery, like Dogelon Mars (ELON), others continue a negative trend, like Shiba Inu (SHIB). So, what does this mean for newcomers to the crypto market like Big Eyes Coin (BIG)? The new meme token is currently unaffected by the negative market trend, reporting colossal numbers through its presale stages.
Big Eyes Coin Shows Commitment To DeFi and Charities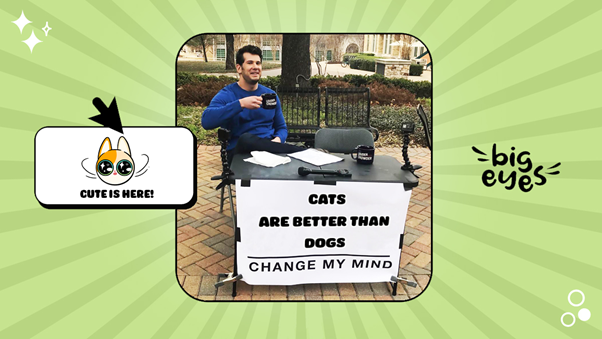 Big Eyes Coin is a unique meme token that deviates from the popular dog-themed meme tokens. The mascot for the platform is a cute Anime cat that loves fish. Big Eyes' distinctive Anime design appeals to the growing population of Manga/Anime consumers around the globe, with plans to release comic books of the mascot by utilising its 5% marketing wallet.
Although shifting wealth into the DeFi ecosystem is Big Eyes Coin's express goal, the meme token is also committed to sustainability and charity work. Big Eyes Coin has created a charity wallet containing 5% of its tokens, specifically held for ocean sanctuaries. The platform has also raised $1000 for Child Trauma International, a charity prioritising children's mental health.
Big Eyes Coin could see increased traction due to the current trend of the crypto market. As major cryptocurrencies experience a decline in value, crypto enthusiasts could be more inclined to place their trust in new projects like Big Eyes Coin, as it is garnering a lot of attention from its successful presale. Big Eyes Coin has raised $9.76 million in its presale at the time of writing.
If you want to find out more about this exciting project, check out the video below!
https://www.youtube.com/watch?v=4uGZcVbeB08
Shiba Inu Tanks 14%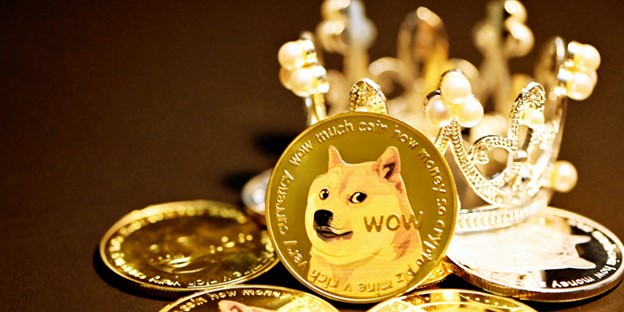 Shiba Inu was introduced to the crypto market in 2020 as a direct competitor to the meme coin pioneer, Dogecoin (DOGE). Although Shiba Inu hasn't surpassed the success that Dogecoin has seen thus far, the meme coin giant has the fourteenth-largest market capitalisation, boasting an impressive $5.6 billion at the time of writing.
As mentioned above, Shiba Inu has recently tanked in value, dropping by 14% in seven days at the time of writing. While it may not seem like an ideal time to hold SHIB, the meme coin giant has started its recovery, rising by 4.21% in twenty-four hours at the time of writing.
Shiba Inu has a unique ecosystem that its users can take advantage of. The meme coin has expanded to the Metaverse, creating an entirely new platform that allows users to earn passively.
Dogelon Mars Is Out Of This World
Dogelon Mars is a community-centric meme token that uses its good nature to help those who have fallen victim to crypto scams. The Dogelon Mars community are encouraged to donate funds to those who are on the receiving end of scams and hacks.
The token was designed to be an interplanetary currency used by space colonies. While its utility could take some time before realisation, the meme token offers explosive returns for users who purchase at the right time.
Unlike the current pattern of the crypto market, Dogelon Mars has seen a positive trend in the past twenty-four hours, increasing its market capitalisation by 21.39% at the time of writing. If this trend continues, holding this token could be wise.
Final Thoughts
Shiba Inu and Dogelon Mars are at the forefront of the meme coin sector, hosting vibrant communities that support each platform in the face of adversity. However, are the dog days over for meme tokens?

Big Eyes Coin has garnered a lot of attention since its inception. Big Eyes Twitter currently boasts over 50,000 followers, showcasing the excitement surrounding the platform. If Big Eyes Coin continues its current course, the platform could rival the likes of Dogelon Mars and Shiba Inu.
For more information on Big Eyes Coin (BIG), please visit the following links:
Presale: https://buy.bigeyes.space/
Website: https://bigeyes.space/
Telegram: https://t.me/BIGEYESOFFICIAL
Disclaimer: The views and opinions expressed by the author should not be considered as financial advice. We do not give advice on financial products.