Solana NFT enthusiasts have been left gobsmacked after a supposed 17-year-old digital artist allegedly took 1,000 SOL in a fake NFT project.
The artist was accused of what's known as a 'rug pull' in the crypto community. A 'rug pull' is when a project fails to deliver, and absconds with all invested funds.
Iconics had promised to produce 8,000 NFTs in the form of randomised 3D artworks of busts with a range of attributes. The project was due to launch on September 30, with 2,000 NFTs available for 0.5 SOL to those who had early access via a presale.
The 2,000 presale NFTs sold out quickly, and users waited eagerly for the reveal to see what they minted. Instead, minters who got early access through the presale received an NFT featuring 20 random emojis and quickly took to Twitter to express their frustration at apparently being duped.
A user called 'FreeCartel' noted that the creators of the project were a father and son duo and that "ICONICS had all of the right signs of a good project", further compounding the frustration felt by the community.
FreeCartel also listed a number of points that indicated the project was possible a scam, including using an "on.fleek" domain to mint the NFTs, no community management and the use of auto-approved transactions.
To add insult to injury, the creators had also said they reveal their identities after the minting process in a Discord faq.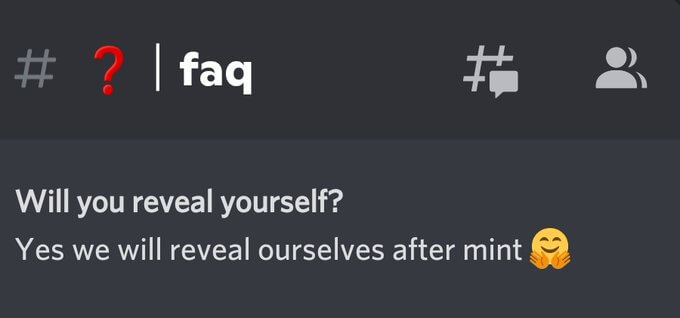 Popular Solana NFT account SOLBigBrain also got caught up in the scandal, saying "Damn.. @IconicsSol just RUGGED. Did a presale for 2K at .5 and made off with I think 1000 SOL".
"Sorry to anybody who took the L here. I minted a bunch also as art looked good. Lesson Learned," they added.
Following the botched minting, the Discord chat channel was disabled, no further announcements have been made and its Twitter account deleted.
However, the Solana NFT community has since rallied and an array of projects have taken to Twitter to offer airdrops, 50% minting discounts and one-for-one swaps for those unfortunate enough to own a now dubiously iconic piece of Solana NFT history.
Disclaimer: The views and opinions expressed by the author should not be considered as financial advice. We do not give advice on financial products.