Two men have been arrested and charged over a scheme to steal digital assets from cryptocurrency executives – as well as threatening their families.
Eric Meiggs, 21, of Brockton, Massachusetts and Declan Harrington, 20, of Rockport, Massachusetts are accused of stealing hundreds of thousands of dollars worth of crypto.
The men are alleged to have stolen the cryptocurrency by taking over their victims' social media and e-mail accounts using a technique known as "SIM swapping".
SIM swapping is where cybercriminals convince a victim's phone carrier to reassign the victim's cell phone number from the current SIM card to the hacker's own phone.
According to the Department of Justice indictment, Meiggs and Harrington allegedly targeted executives of cryptocurrency companies and others who likely had significant amounts of cryptocurrency, as well as those who had high value or "OG" (slang for "Original Gangster") social media account names.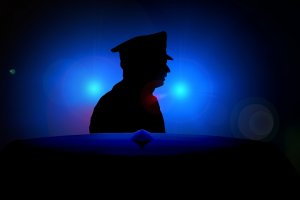 According to the indictment, Meiggs and Harrington targeted at least 10 identified victims around the country.
They allegedly stole, or attempted to steal, over $550,000 in cryptocurrency from these victims alone.
The DoJ document states they were able to steal $10,000 from one victim and also accessed his Linkedin, Facebook, and Twitter accounts and sent a text message to the victim's daughter, saying "Tell your dad to give us Bitcoin".
In another case, Meiggs allegedly sent the victim messages showing that he knew his and his mother's addresses, and threatening to kill the victim's wife.
Meiggs and Harrington were charged in an 11-count indictment with one count of conspiracy, eight counts of wire fraud, one count of computer fraud and abuse, and one count of aggravated identity theft.
The FBI and IRS are investigating the case.
Disclaimer: The views and opinions expressed by the author should not be considered as financial advice. We do not give advice on financial products.