The rise of competitive gaming, also known as esports, has been substantial in the past few years. Battle royale games, real-time strategy games, and sim racing have all turned into lucrative businesses. I sat down with co-founder of esportsinsider.com Sam Cooke to discuss his experience in the esports sector and how he sees the space evolving.
Having known Sam Cooke for a few years, I was initially surprised at this venture into esports. Whilst his gaming capabilities are severely lacking, underneath there is a passion for this industry.
After finishing university and taking some time to go travelling, he took an online journalism job working for a sports betting publication called SBC. His suggestion that they should look into esports betting was met with approval.
"From there, myself and the owners of SBC – Rasmus Sojmark and Andry McCarron – realised there was potential for replicating this business model for esports more broadly, which was then, as it is now, an emerging industry."
The company launched in 2016 and Cooke has not looked back since.
As the MD, Sam's role consists of "running things day to day and overseeing the growth of the company from new hires to new partnerships. Sales and business development is a big factor as well. ESI Connect is our newest addition which will bring together rights holders (from teams to tournament operators, developers, and so on) with brands, suppliers, and investors looking to move into esports. Ultimately with ESI Connect, the aim is to help grow the industry and ensure that both sides see great returns. Everyone wins and we grow with it."
Competitive esports games
There is now a plethora of games that have competitive elements, with tournaments being held throughout the world. Sam views "CS:GO, League of Legends, and Dota 2" as the most competitive esports games. Becoming good enough to join a professional team "comes with a pretty handsome income, but this of course means that you have to be rather good to get anywhere near going professional. Any legitimate esports games title is highly competitive."
These competitions are taking place all over the world, which has seen Sam travel from "Hong Kong to San Francisco, New York, Taiwan, Switzerland, Germany, France, and many more – it is a very international industry."
The future of esports games
While Sam Cooke remains sceptical of "every man and his dog predicting esports will be worth $55 trillion by this time tomorrow", he has seen "smart money being invested". He states:
"Esports is entertainment, and there's a hell of a lot of opportunity across it to be creative and for money to be made. Whilst it isn't easy, the opportunity is there."
Esports betting is another industry that has arisen within the ecosystem. Cooke states:
"Unibet sponsors Astralis (a professional esports team), Betway sponsors NiP, BIG, and ESL events, the Blast Pro Series and Pinnacle have offered markets since 2010. Even the Luxor on the Las Vegas strip is now an esports games arena."
There remain challenges, however:
"Riot Games and Activision Blizzard's refusal to allow bookmakers as sponsors in their respective titles and league is an issue, but I have no doubt that esports games betting will continue to grow and become more and more commonplace."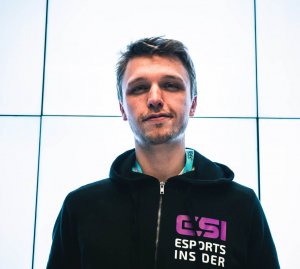 New emerging markets are consistently on the rise. For 2019, he sees "Japan, India, and mobile" as the three to watch. He also expects more "franchising" to take place but has warned that profit is hard to come by for many.
"As each game is its own IP, this means that developers and publishers hold an awful lot of power. This coupled with fans being used to watching everything for free on Twitch and ad-blocking where possible means the flow of money is a rather messy business. In that, profit is hard to come by for a great many."
As our time together wrapped up, I asked him whether the hype around blockchain has infiltrated the esports market as well. They are similar industries in that they are both very much still in the early days of conception.
He said: "There has been plenty. To the extent in fact that myself and many I know see the word 'blockchain' in an esports pitch deck or announcement and automatically switch off or assume the worst.
"This is a shame because I'm sure there are legitimate companies working in this crossover space that stand to do well that may indeed help some problems and challenges that exist, but separating the wheat from the huge bundle of chaff is very hard in this area in particular."
Esports appears to be suffering from similar blockchain overhype that is plaguing many other nascent industries. But, on the whole, the future of eports games in 2019 and beyond is looking bright. There is new investment consistently incoming coupled with new market opportunities, a burgeoning betting sector, and an increase in professionalism within the space.
Esports is certainly an industry to keep an eye on.
Disclaimer: The views and opinions expressed by the author should not be considered as financial advice. We do not give advice on financial products.