Ukrainian lawmakers will demand to know how much cryptocurrency citizens own in a bid to crack down on corruption.
Under the new law, citizens will also be forced to reveal if any of their close relatives hold crypto.
The Ukrainian government is seeking to legalise cryptocurrency in order to receive income tax and make the crypto sector of the economy more transparent.
Cryptocurrencies became popular in the country several years ago, and interest in virtual money is showing consistent growth.
Due to the unstable economy in the country and the inflating national currency caused by the war with Russian-backed separatists, Ukrainian citizens often keep their savings in Bitcoin.
But corruption and tax avoidance are rampant, and the government is desperate to clamp down on such activities – especially as Ukraine hopes to join the EU.
The new legislation is an amendment to the Corruption Prevention Law adopted in 2014.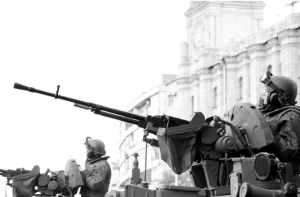 The amendment classifies cryptocurrencies as assets and therefore can be used in financial crimes, including money laundering, fraud, and terrorism.
It will come into effect in January.
Last month, Ukrainian news publication Ligamedia reported that the country is looking to legalise cryptocurrency soon.
The news follows the legalisation of gambling in Ukraine, as it seems the state is trying to take control of all the previous grey areas of the economy.
Virtual currencies are used by criminals to launder cash, and terrorists are known to use crypto to raise and transfer assets. Fiat, however, is still by far the most common method of laundering illicit money.
Disclaimer: The views and opinions expressed by the author should not be considered as financial advice. We do not give advice on financial products.