NFT marketplace Element was launched on July 1, 2021 as a solution to the problem of fluctuating interest rates on most DeFi programs and the liquidity of the principal after user deposits. On August 15, the platform officially launched its version 2.0, which faces a different sector than the original version.
Now, the platform calls itself the first community-driven decentralized NFT aggregation marketplace. This model is designed to make the NFT markets more liquid and lower gas fees for trading. 
Element was inspired by DeFi aggregation trading protocol 1inch, which gives users the lowest transaction prices by selecting the transaction path with the lowest slippage and price impact.
Core features of the Element platform
Element aggregates NFTs from all the most popular blockchains, including Ethereum, BNB Chain, Polygon, Avalanche, and Solana. This is a major advantage over trading markets such as OpenSea and X2Y2.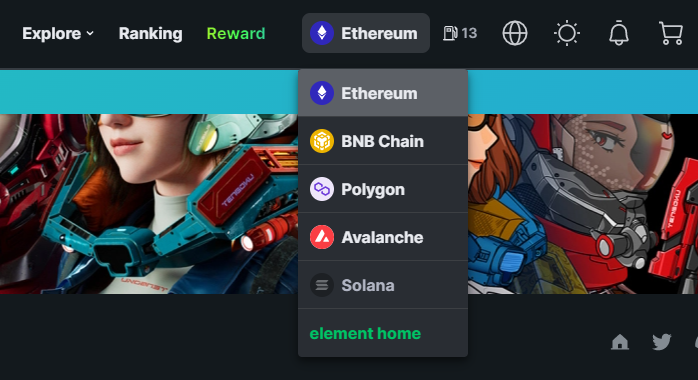 Screenshot Source – element.market
Tools for aggregated transactions
Batch buying
Users can select multiple collections in Element's interface and bulk buy multiple NFTs in one transaction, which is more efficient and cheaper than buying them one by one.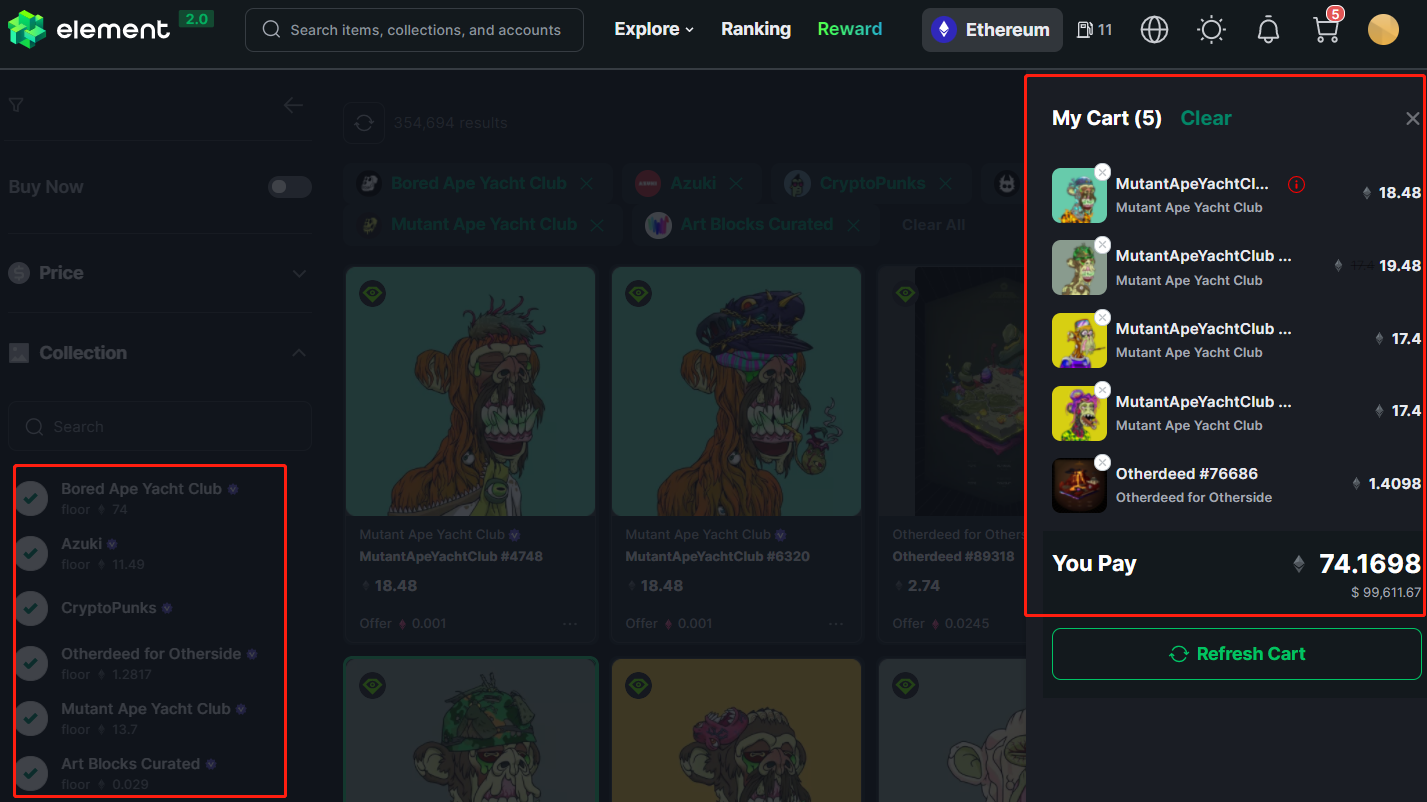 Screenshot Source – element.market
Batch pending order
Pending orders for multiple assets in different collections in multiple markets are integrated on the same page. After the user selects the NFT they hold, sets the price in multiple markets, the user can complete the pending orders of multiple assets and markets with one click.
Collective offer
The collection offer function sends offers to multiple assets in multiple asset pools in one operation. It allows users to quickly pick up NFTs with low prices.
Quick sweep
The slide bar quick scan function is designed, and NFTs can be selected from the most recent shelves, from low to high, and the highest sales volume. And add to the shopping cart to buy with one click.
On-chain NFT data
Element's data provides real-time tracking and updating of on-chain data including transaction volume, floor price, number of buyers and sellers, number of giant whale positions, the number of pending orders, and more.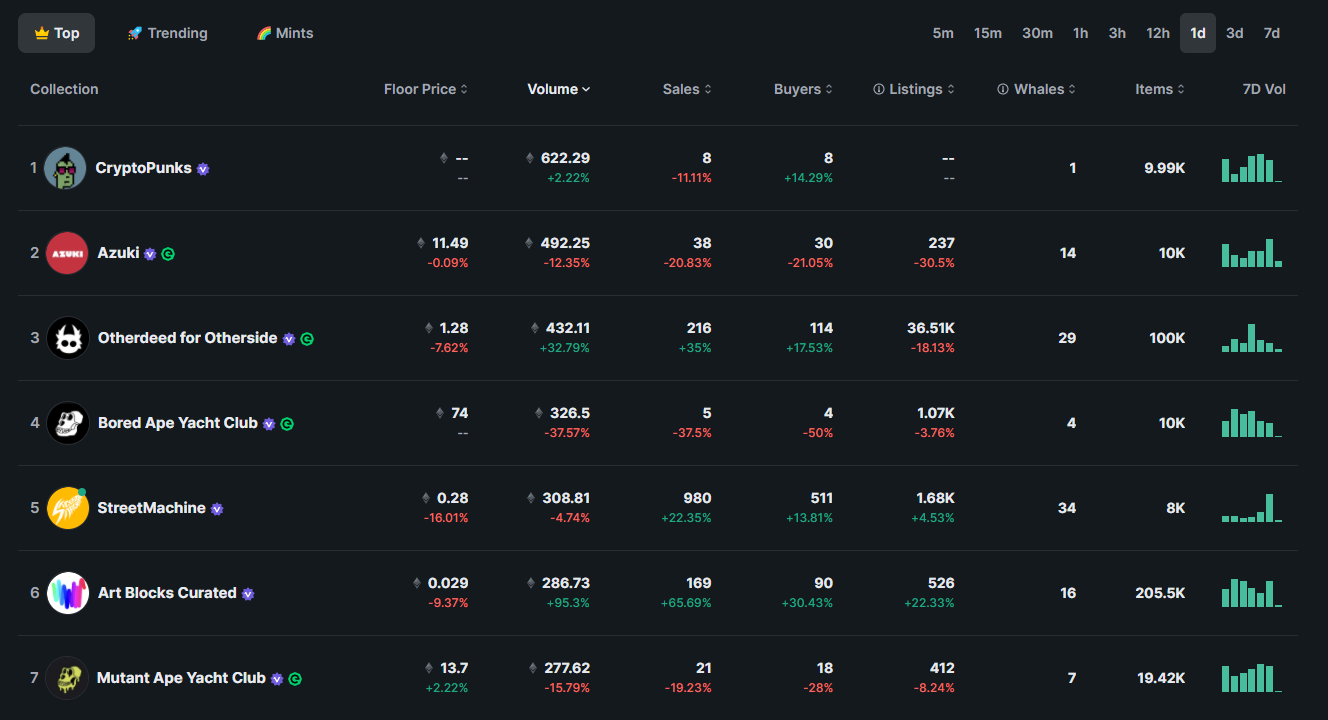 Screenshot Source – element.market
How is Element different from OpenSea and GEM?
OpenSea set the model of standard NFT marketplaces, which other platforms like X2Y2 and LooksRare iterated on. However, they have persistent liquidity and efficiency issues. 
Element and GME used features like batch bidding and pending orders across multiple trading platforms to fix these problems.
By October 5, when buying and selling NFTs on OpenSea, only one can be traded at a time. If you want to buy in batch, you need to execute the transaction multiple times, and it costs more gas. Element and GEM can solve efficient transactions and reduce the cost of transaction fees, which can avoid the back and forth price comparison in various markets. This is the biggest advantage of aggregated transactions.

Footprint Analytics – Daily Transactions

Footprint Analytics – Comparison of Top Marketplaces Data
Indicators for Element data on Ethereum, BNB Chain and Polygon
Footprint Analytics shows that the BNB Chain marketplace is active on three dimensions: number of transactions, total trading volume and daily active users, highly correlated with the fact that it has many GameFi NFT partner projects. For example, the recently popular metaverse-style card game Era7 was created on BNB Chain, which combines combat and strategy.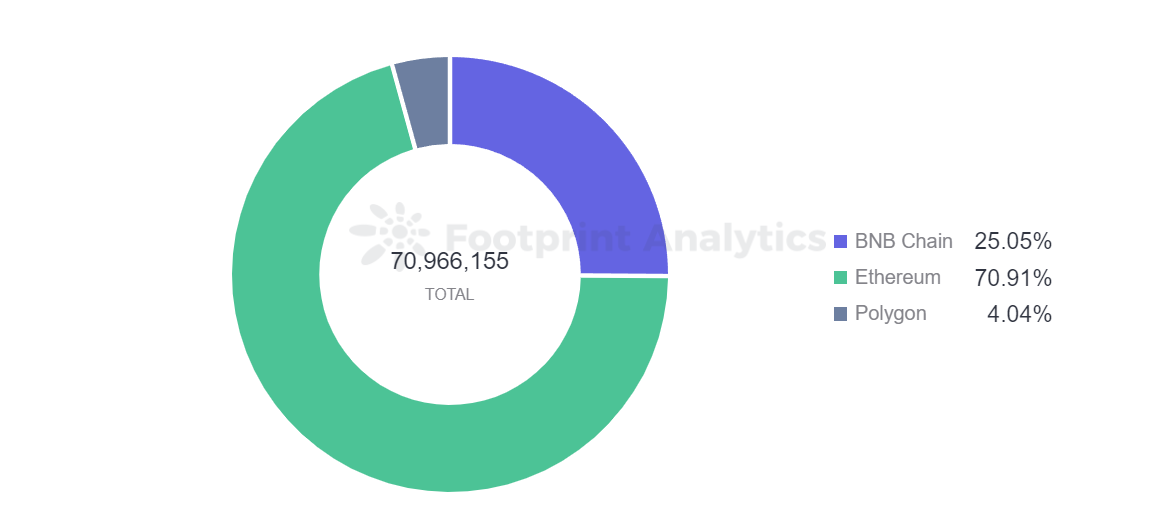 Footprint Analytics – Total Transactions by Chain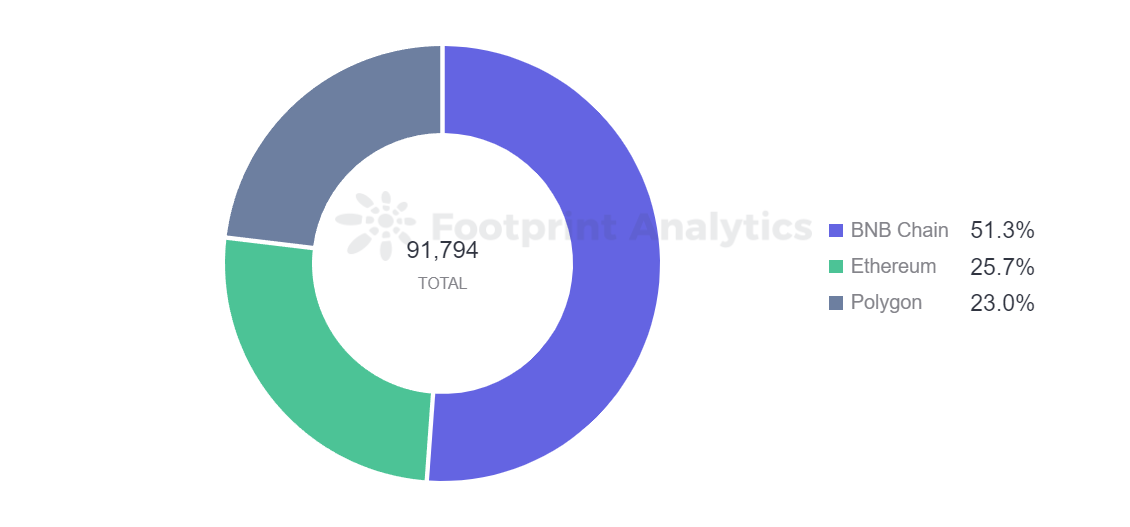 Footprint Analytics – Total User by Chain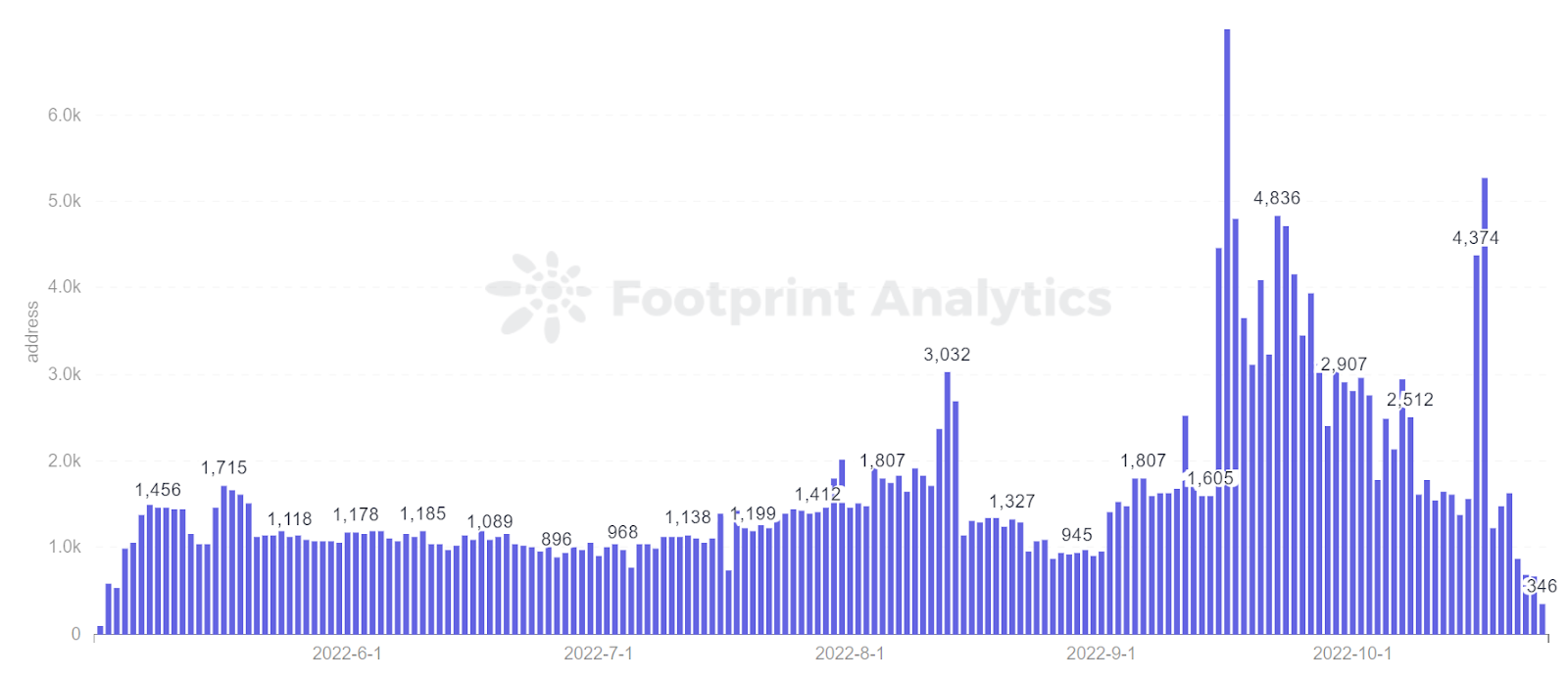 Footprint Analytics – Daily Active Users
Summary
The Element aggregation trading protocol has gained recognition in the NFT market, most notably for its continuous product refinement and for capturing the pain points of the mainstream NFT trading. 
This piece is contributed by Footprint Analytics community.
The Footprint Community is a place where data and crypto enthusiasts worldwide help each other understand and gain insights about Web3, the metaverse, DeFi, GameFi, or any other area of the fledgling world of blockchain. Here you'll find active, diverse voices supporting each other and driving the community forward.
Footprint Website:  https://www.footprint.network
Discord: https://discord.gg/3HYaR6USM7
Twitter: https://twitter.com/Footprint_Data
Disclaimer: The views and opinions expressed by the author should not be considered as financial advice. We do not give advice on financial products.