We're running an amazing free prize draw where the prize is an actual Bitcoin – free money in other words! Looking at the ticker on our website at the time of writing one Bitcoin is worth around £5,000. A fantastic prize – who wouldn't want to win this?
Obviously as an employee of Coin Rivet I'm not really eligible to enter the draw, but we thought it would be fun if everyone had a think about what they would do with a free Bitcoin.
What I want
If I was being total selfish I'd get a new bike. I've got a terrific mountain bike that I totally love. Seriously, its in my top five favourite things in the world. It's a Specialized  Rockhopper Competition Pro. Mine's a bit older than the one in the link but you get the idea.
There's only one thing better than a mountain bike and that's two. I mainly cycle canal towpaths, so my bike has suspension on the front forks, but the back is what's called a "hard tail".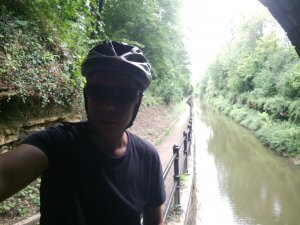 This means there's no suspension on the rear forks. For distance cycling over trails and bridal paths, this is ideal. However, I also take my bike into mountain biking trails that often have some challenging downhills over rough terrain. A full suspension bike makes this kind of riding easier.
This is what I would buy
I would buy this bike. Its another Specialized (other bike brands exist!) and costs an eye watering £2,800 at time of writing. I know this is an amazing amount of money to spend on a bike. We've got three young kids so there's no way I'd spend our actual savings on this kind of thing, but this is from my free Bitcoin so it's OK. That still leaves £2,200 which I think I would donate to charity.
Leonard Cheshire Disability
This is a fantastic charity that supports individuals to live, learn and work as independently as they choose, whatever their ability. This means they can help people with disability live at home or in care homes but with the maximum amount of freedom for the best possible quality of life. They really do amazing stuff.
Having personal experience of them I would happily donate some of the value of my Bitcoin. Not only that they do brilliant fund-raising cycle rides. From Land's End to John O'Groats to Cycle Together Sandringham events for all the family, they have something for every cyclist no matter their experience.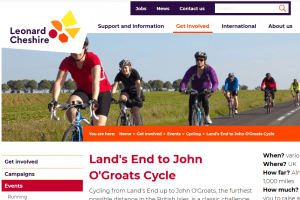 Enter the free prize draw here
The draw is easy to enter via this page:
All you need to do its enter your e-mail address and follow Coin Rivet on Twitter. And who knows what the value of a Bitcoin will be when the prize is drawn? During December 2017, a Bitcoin was worth over £14,000 so you never know what it will be worth when the winner receives the Bitcoin! Don't miss out on your chance to win some fee money.
Disclaimer: The views and opinions expressed by the author should not be considered as financial advice. We do not give advice on financial products.