Dogecoin vs Pepe vs Big Eyes Coin – Which is the Best Meme Coin of 2023?
Big Eyes Coin (BIG) shines as one of the best meme coins of 2023. As it aims to defeat the reigning champions, Dogecoin (DOGE) and Pepe Coin (PEPE), Big Eyes Coin captures the attention of investors in this meme season frenzy. With the market abuzz with excitement, many are eagerly searching for new meme coins to add to their portfolios. In this era of memetic investments, Big Eyes Coin emerges as a promising and enticing option for those seeking the next big meme coin success story.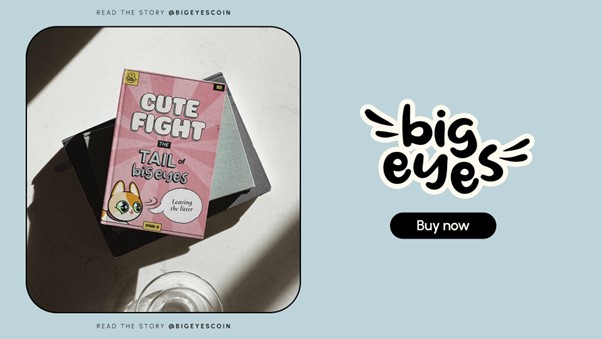 Cat-tastic Triumph: Big Eyes Coin Crowned as the Best Meme Coin of 2023
Big Eyes Coin has emerged as a captivating new meme coin project, attracting the attention of crypto communities far and wide. The coin's remarkable presale success, surpassing a staggering $42 million, has positioned it as a compelling contender in the crypto market. Notably, Big Eyes Coin recently made a strategic move by reverting its price from Stage 13 to Stage 3. Initially priced at $0.00053, the token's shift to the Stage 3 price of $0.00017 presents an enticing opportunity for investors.
BIG Holders Rejoice As Price Drops To $0.00017!
Bringing back the stage 3 price of $0.00017 signifies a significant advantage for BIG holders. Crypto communities can secure their investment in Big Eyes Coin as if they were early adopters. This strategic move presents an opportunity to acquire a larger quantity of tokens at a relatively lower cost.
By capitalizing on the stage 3 price, investors can potentially experience a higher return on investment (ROI) within a shorter time frame. Seizing this opportunity not only offers the potential for increased token accumulation but also adds an element of excitement and potential profitability to the journey of BIG holders.
Doge's Hash Rate Takes A Dive, Leaving Miners Puzzled
Despite the meme season, Dogecoin recently experienced a noteworthy fluctuation in its hash rate, which measures the computational power of a blockchain network. The hash rate serves as a barometer of a network's security and mining difficulty.
Initially, Dogecoin's hash rate saw an upward trend due to the buzz surrounding popular DRC-20 tokens. However, the hash rate took an unexpected nosedive in just one day as the hype waned. This sudden shift may indicate that investors are now diverting their attention to the hunt for the next promising meme coin in the market.
Presently, Dogecoin is trading at $0.07126, reflecting a 2.65% decline in price over the past 24 hours and a 1.93% decrease in the last seven days.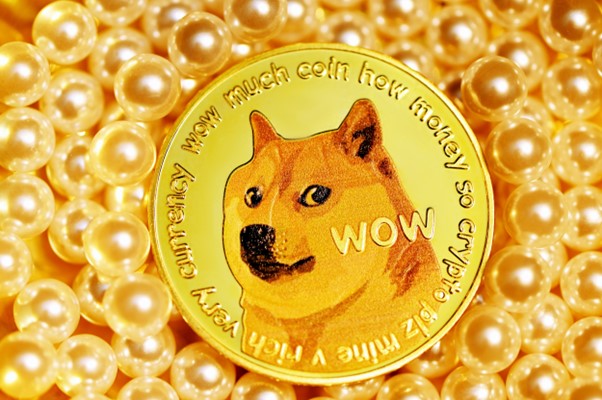 PEPE Runs out of Memetic Steam: The Froggy Frenzy Fizzles Out!
In the midst of the meme season, where investors eagerly seek the next big thing, PEPE entered the scene with a bang. The coin delivered extraordinary returns of over 2,000% to early investors in less than a month. However, the excitement surrounding PEPE quickly dwindled as it became evident that the coin was launched on Ethereum without a roadmap or real-world utility.
The team behind PEPE had solely designed it for entertainment purposes, rendering it devoid of any substantial value beyond that. As a result, if crypto communities missed out on the PEPE craze, then it is no longer a ticket for them to potential millionaire status. The ephemeral nature of PEPE's rise serves as a reminder that the meme coin landscape is volatile, and not every hype translates into long-term success.

The Final Word
In the world of meme tokens, the best meme coins of 2023 are those with real utility. While PEPE may have garnered fame, it ultimately lacked the staying power needed to sustain its momentum. Simultaneously, investors are shifting away from Dogecoin in pursuit of a new meme coin that can offer them the greatest return on investment. But with Big Eyes Coin, users can get a remarkable ROI within a short time frame. Even if you missed out on being an early adopter, acquiring BIG tokens today at the Stage 3 price of $0.00017 is akin to stepping back in time and investing at the project's inception.
Visit Big Eyes Coin's website and seize this opportunity to buy BIG tokens now!
Big Eyes Coin (BIG)
Presale: https://buy.bigeyes.space/
Website: https://bigeyes.space/
Telegram: https://t.me/BIGEYESOFFICIAL
Instagram: https://www.instagram.com/BigEyesCoin/
Twitter: https://twitter.com/BigEyesCoin
Disclaimer: The views and opinions expressed by the author should not be considered as financial advice. We do not give advice on financial products.