Uptober is statistically the best month for crypto; records indicate an average 25% rise in value. So, naturally, the crypto community is eager to determine which coins could create this value increase. So, let's start by looking at whether Dogecoin (DOGE), Big Eyes Coin (BIG), or Shiba Inu (SHIB) are in a position to bring the bulls back.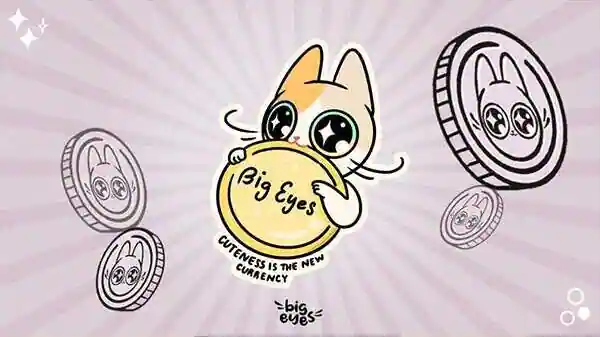 So, what exactly is Dogecoin?
Dogecoin was born when memes met crypto Dogecoin (DOGE) one fine December morning in 2013. It is an open-source, peer-to-peer meme token with a small cost and a huge community that has secured its place at the top of the crypto rankings.
The logo of Dogecoin is an adorable image of the well-loved Japanese dog breed Shiba Inu. Dogecoin was created as a meme of cryptocurrencies like Bitcoin (BTC). Since its launch, this coin's community has grown and flourished, securing itself as a go-to tipping currency for its community members.
How has Dogecoin performed so far this Uptober?
Since the beginning of Uptober, Dogecoin (DOGE) has seen some pits and falls; starting out with a value of $0.06185, reaching a momentary high of $0.06638 on Wednesday the 5th, and finding a new low of $0.0565 on the 13th, falling alongside other cryptos like Bitcoin and Shiba Inu.
Since the 13th, it has not recovered its starting value of $0.6185 and has hovered between $0.059 and $0.060. At the time of writing, Dogecoin is priced at $0.05908 with a market cap of $7,837,386,744 (according to CoinMarketCap).
The movement within the previous week's experts attributed to Elon Musks' Twitter activity (no surprises there) and macro effects that caused the drop on the 13th.
What should we expect from Dogecoin in the Following Weeks?
Dogecoin (DOGE) will likely have to wait until the overall market conditions are more favourable before it sees a dramatic rise in value. In the next few weeks, experts cannot predict the future of this coin as so many volatile factors determine it.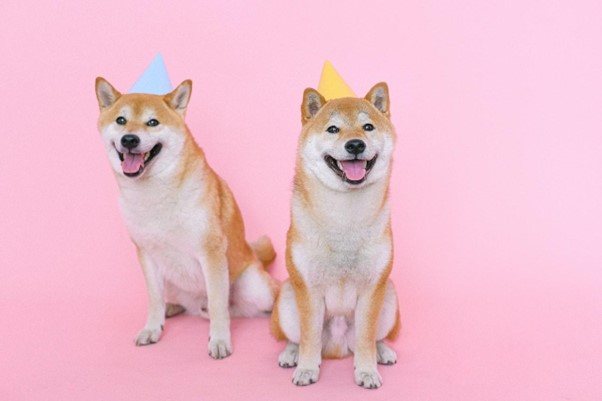 What makes Shiba Inu Unique from Dogecoin?
The meme coin Shiba Inu (SHIB) is an altcoin based on the Ethereum (ETH) protocol. Shiba Inu's community is as strong as Dogecoin and has been the driving force behind this meme coin's growth.
When Shiba Inu launched into the cryptocurrency market in 2013, it set out to be the "Dogecoin Killer". Shiba Inu was determined to replace Dogecoin at the top, win the favour of Elon Musk, and become the one meme to rule them all. Since its launch, it has developed and innovated to serve its community better and provide value for the wider ecosystem by creating the ShibaVerse, and ShibEternity, a play-to-earn game (P2E). These features make it a unique coin and ecosystem from Dogecoin.
How has Shiba Inu Faired since Uptober Started?
Shiba Inu (SHIB) has performed similarly to Dogecoin (DOGE); however, it has fallen further from the beginning of the month. SHIB started at $0.00001133, rose to a momentary high of $0.00001175 on the 5th, and sunk to a low of $0.000009496 on the 13th.
Unlike Dogecoin, Shiba Inu dived on the 10th and the 13th; this consecutive steep decline is bad news for the future of Shiba Inu. Shiba Inu is, at the time of writing, priced at $0.00001008, with a market cap of $5,534,816,083.
Could Shiba Inu Bring the Bulls Back before the End of Uptober?
The previous week's activity is not a good indication of Shiba Inu's (SHIB) ability to bring the bulls back in weeks to come. However, due to its engaged Shiba ecosystem, it most likely will achieve more growth than Dogecoin.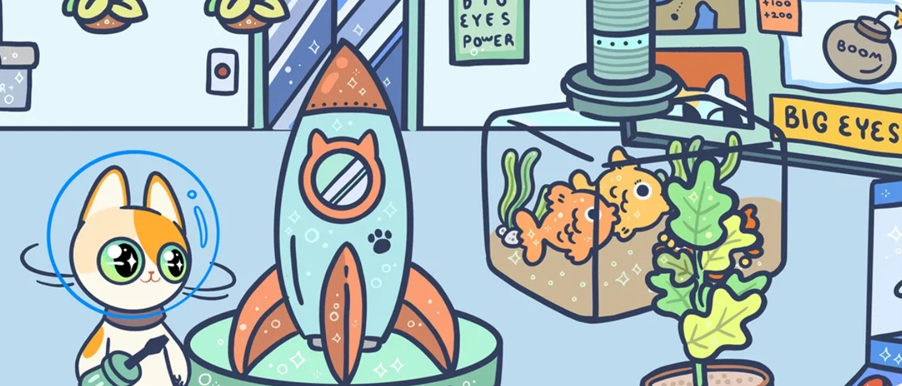 What is the Definition of Big Eyes Coin?
Big Eyes Coin (BIG) is a community meme token based on the Ethereum network with a cute cat as its logo. The Big Eyes Coin is determined for its adorable big-eyed cat to compete with Dogecoin and Shiba Inu for the top positions on the rankings.
The main aims of Big Eyes Coins are to move wealth into the DeFi and protect the oceans and sea life within them. The Big Eyes tokenomics is therefore structured in this way; 5% of the total supply of tokens is committed to a visible charity wallet, and 70% of the tokens will be available for the general public to buy in presale.

How have Big Eyes Coin Performed in its Presale?
Big Eyes (BIG) meme coin is currently in its presale stage 5, with over $8 million raised so far and CEX secured. This coin has had a very positive start in its presale, and many investors are excited to see it launch in the near future. Another reason why investors are excited is that Big Eyes Coin promises to release a limited NFT collection designed to reach the top ten.
A really positive indication of the performance of this coin in its presale stages is the fact it was able to raise  $500K in one day.
Will the Bulls Return in Time for Big Eyes Coin Presale?
Big Eyes Coin's (BIG) growth and unique cat features are in stark contrast to Dogecoin (DOGE) and Shiba Inu's (SHIB) downward trend. This is a good indication that Big Eyes will be in with the best chance to bring the bulls back this Uptober.
To join Big Eyes thriving community, check out the links below:
Presale: https://buy.bigeyes.space/
Website: https://bigeyes.space/
Telegram: https://t.me/BIGEYESOFFICIAL

Disclaimer: The views and opinions expressed by the author should not be considered as financial advice. We do not give advice on financial products.